Copenhagen and Singapore. 14 May 2019. In April 2019, Terma confirmed the update to the C-Flex Mission System on the Multi-role Aviation Training Vessel (MATV) to the newest member of the C-Series family C-Flex PATROL. The C-Flex PATROL Mission System encompasses a completely redesigned user interface providing a modern and very intuitive user experience relieving operator workload.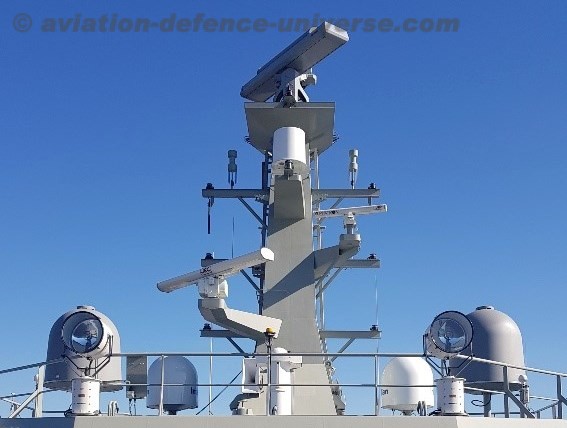 The Royal Australian Navy will be the fourth navy operating the C-Flex PATROL Mission System. System update and associated training will be coordinated by Terma's local service partner Jenkins Engineering Defense Systems.
A primary mission for the MV Sycamore is to conduct operational aviation/helicopter training by and for RAN. Consequently, the MV Sycamore is equipped with a helicopter mission control system from Terma that comprises the SCANTER 6002 Air and Surface Surveillance radar with IFF and the C-Flex PATROL Mission System.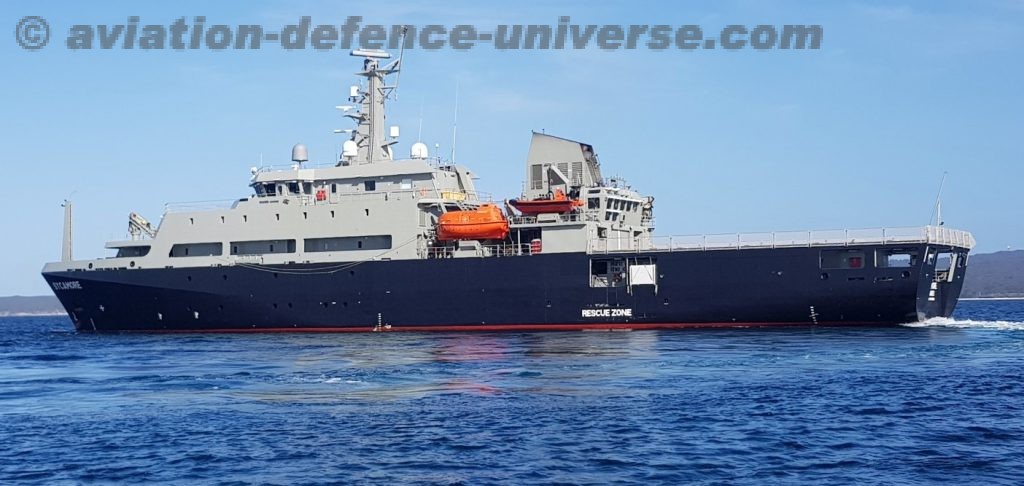 The C-Flex PATROL Mission System is located in the aviation control room from where the operator is presented with the situation awareness based on data from the SCANTER 6002 radar and the IFF. These data are correlated and fused into a layered situation picture with sea chart, track overlay, crisp-clear radar video overlay as well as graphical overlays, routes, helicopter approach patterns, etc., allowing for the operator to concentrate on making decisions and commanding the helicopter in the specific operation.
SMART Displays enables remote role-specific operation of the mission system from the wheelhouse and helicopter control rooms without the need for a full operator position. The SCANTER 6002 is a combined Air and Surface Surveillance radar providing unique capabilities for advanced navigation, air, and surface surveillance and helicopter control. On the MV Sycamore, the SCANTER 6002 radar is configured with its 12 feet Dual Beam High Gain antenna and combined with the C-Search IFF system providing for military modes as well as the civilian Mode S. The SCANTER 6002 radar enables the operator to detect a helicopter far from the vessel and follow it all the way until hovering over the helicopter pad. The C-Flex PATROL Mission System is derived from Terma's famous and proven CFlex Combat Management System supplied fleetwide for the Royal Danish Navy (OPVs and Frigates) and for several other navies, such as the Romanian Navy, Royal Brunei Navy, Royal Thai Navy, etc. Rather than providing Combat Management, the C-Flex PATROL Mission System provides a mission-oriented command and control solution enabling commercial-, coast guard- and naval vessels to conduct efficient missions within Search & Rescue, surveillance, law enforcement, and deterrence.
The SCANTER 6002 radar has become a preferred choice for both navigation and surveillance purposes by a large number of navies and coast guards around the world. The SCANTER 6002 is a Solid State X-Band radar providing unique and unmatched small target detection and tracking. The SCANTER 6002 is a member of Terma's world famous SCANTER radar family with more than 2,700 radars in operation worldwide.