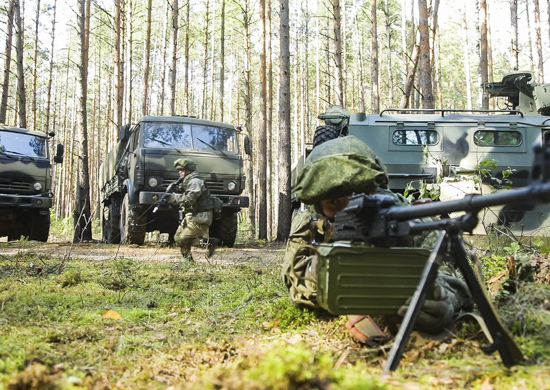 Moscow. 04 September 2021. At the joint press center of the International Army Games at a traditional briefing for journalists, the Chief Judge of the Games-2021 Major General Alexander Peryazev spoke about past and upcoming competitions.
According to the chief referee, to date, the results of competitions in five more contests have been summed up: Military Medical Relay Race, Aviadarts, Warrior of the Peace, Army of Culture and True Friend. A total of 16 contests out of 34 are closed.
The Russian Armed Forces team won 11 finished competitions. In Aviadarts flight crew competition, Russian pilots showed the best results, the Republic of Belarus took second place, and the Chinese team won bronze.
In Military Medical Relay Race, the victory was won by the team of the Republic of Uzbekistan, the second place was taken by the Russian Federation, the third – by the People's Republic of China.
In Warrior of Peace competition, the first place was won – by Armenia, the second – by Russia, the third – by Kazakhstan. 20 teams took part in Army of Culture competition. According to the results of the competition, the first place was taken by Russia, the second – by China, the third – by Belarus.
In Algeria, True Friend competition of K-9 specialists has ended, the referees have summed up the results, the closing ceremony of the competition has taken place. The first place was taken by Uzbekistan, the second – Russian specialists, the third – Belarusian.
In addition, the opening ceremony of Emergency Area and Sniper Frontier contests was held in Vietnam yesterday.
The first stages of the Suvorov Attack in China and the Guardian of Order in Serbia have ended.
According to the results of the three stages of Tactical Shooter competition in Ryazan, the Russian team takes the first place, the second – China, the third – Kazakhstan.
The fourth stage of Gunsmith Master competition has come to an end in Iran. The Iranian national team is in the lead, Uzbekistan is the second, Russia is the third.
The Games will be held from August 22 to September 4 this year simultaneously on 23 training grounds and in the waters of 3 seas – the Caspian, Arabian and Japanese. The competitions will be hosted by 11 countries: Algeria, Armenia, Belarus, Vietnam, Iran, Qatar, Kazakhstan, China, Serbia, Uzbekistan and Russia.
In total, more than 5 thousand military personnel, consisting of 277 teams from 42 countries, take part in 34 competitions of the Games 2021.