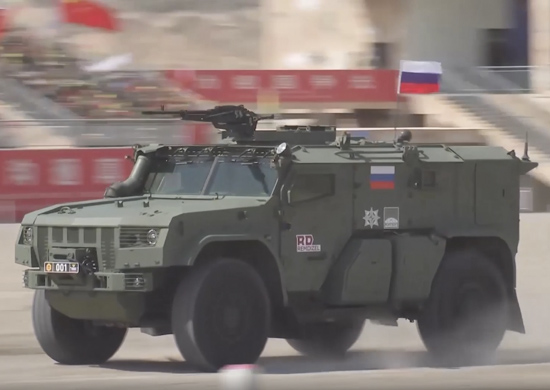 Moscow . 27 August 2021. Air defence crews from six countries have begun testing as part of the second stage of Clear Sky competition of the International Army Games at the Chinese Korla training ground – the Interaction race.
The stage of the competition – the "Interaction" race, included a race of combat vehicles along a special track with a length of more than 9 km with obstacles and the execution of firing missions in six areas of fire.
The winner of the competition will be determined after the final Combined race, which will take place on September 1. To determine the best team, the results of all stages will be taken into account.
The Russian team competes on domestic Typhoon-air defence vehicles and weapons – Igla-S portable anti-aircraft missile systems, Kord 12.7 mm machine guns and AK-12 assault rifles. The rest of the participants will use Chinese-made equipment and weapons
In the People's Republic of China, the International Army Games 2021 competitions are being held in three contests: Clear Sky, Suvorov Attack and Safe Environment will be held at the training centre of the PLA Land Forces.