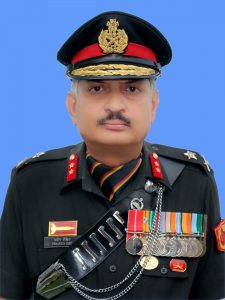 New Delhi. 17 August 2021. New strategies and state-of-the-art technologies have resulted into astute decision making, appropriate understanding of need , accurate ailment identification and creation of suitable policy. New Delhi based Crowdsourcing consultancy firm  Insighteon Consulting is carrying  out a wargaming exercise  on 26 and 27  August 2021, to assess how the chips will fall on the subject of  corporatisation of the Ordnance Factory Board.
Maj Gen Praveen Dixit SM VSM ** Retd. , Director, Insighteon  Trooper in an exclusive interview with Aviation & Defence Universe (ADU) explained, "A number of former bureaucrats, defence veterans, ordnance factory board personnel and labour union leaders are participating in the simulation. They will be playing the role of  various stakeholders in the  corporatisation road map viz Department of Defence Production, MoD, CMDs of corporatised entities, services representatives, private sector/other DPSUs and labour unions."
ADU. What is the aim of the war-game?
Maj Gen P Dixit. A war game or simulation forces participants to make decisions and respond to the external environment, to test the robustness of their assumptions and see the consequences of their decisions. The present war game on corporatisation of OFB is also oriented to the future and the predictive value of knowledge emanating from the game is bound to be useful.
Our mission is to deliver diverse perspectives and strategic analysis to support decision-makers facing complex challenges. Thus the aim of the war-game is to predict the sustainability of each corporatised entity by the Financial year 2026-27, and their ability to meet select stated goals.
ADU. How do war-games help decision makers
Maj Gen P Dixit. Business wargaming is an engaging, exciting and energetic experience. Unlike other exercises, wargaming is designed to provide helpful insights for actionable strategic decision-making. With the findings of a war game, decision makers can better evaluate their alternative strategies and recognise hidden opportunities to seize and real threats to blunt. Simulations are the only viable way of gaining insights when there are too many unknowns and too many dimensions of a problem to consider. We have chosen the best minds on the subject for the task.
ADU. What made you choose Corporatisation of OFB as a subject for a war-game?
Maj Gen P Dixit. The Union Cabinet, last month, has approved the corporatisation of Ordnance Factory Board (OFB) by splitting it into seven entities to improve autonomy, accountability and efficiency. An Empowered Group of Ministers (EGoM) has been constituted to oversee and guide the entire process of corporatisation of the OFB, including transition support and redeployment plan of employees while safeguarding their wages and retirement benefits.
OFB is the world's largest government-operated production organisation, and the oldest organisation in India. It has a total workforce of about 80,000. We feel it is one of the most challenging defence modernisation efforts in the world and requires a predictive analysis.
ADU. In your view what are the critical success factors of this policy decision?
Maj Gen P Dixit. That is what we intend to find out in war-game . I guess we need to reflect and anticipate at the strategic level as to :
What its stakeholders want it to be.
What the reality of the environment in which it will operate, will allow it to be.
What the principles of business suggest it should be.
ADU. Do you think the transition will effect defence preparedness?
Maj Gen P Dixit. Any such transition or change can have an impact on our defence preparedness . There can be hiccups along the way due to certain blind spots which we are yet to visualise. The Government has announced an EGoM to go into details and work out mechanisms. A similar conduct of a simulation at major corporate entity level may refine strategies.
For more details check out: https://lnkd.in/gzHTrFQp