Two days of brain storming on one of the biggest makeover under Indian MoD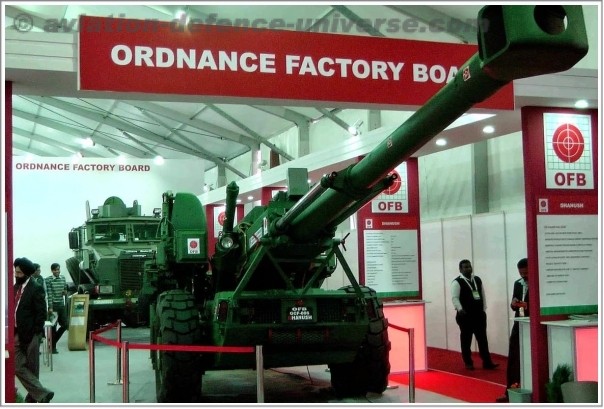 New Delhi. 26 August 2021. The countdown is over and the wargame by Insighteon Consulting has taken off to assess how the chips will fall on the subject of  corporatisation of the Ordnance Factory Board. The event in current corona times is being conducted virtually.
Lets take a look at the what, why and how of the topic being brainstormed, which is corporatisation of Indian Ordnance Factory Board (OFB). The Government of India took the decision of converting the assets of the OFB, consisting of 41 factories, 13 development centres and nine institutes of learning, into seven government owned corporate entities, on the lines of the Defence Public Sector Undertakings (DPSUs).
The assets would be subsumed under the following seven new corporations:-
Ammunition and Explosives Group.
Vehicles Group.
Weapons and Equipment Group.
Troop Comfort Group.
Ancillary Group.
Opto-Electronics Group.
Parachute Group.
This restructuring implies a complete organisational change, in structure, procedures as well as mindset. To implement its decisions regarding the move, the government has decided to delegate the authority of the Cabinet to an Empowered Group of Ministers (EGoM), constituted under Defence Minister Rajnath Singh. The government's aim is to transform the Ordnance Factories into productive and profitable assets, deepening specialisation in the product range, and enhancing competitiveness, besides improving quality and cost-efficiency.
The government has told the labour unions that it is committed to safeguard the interests of the employees. It has been decided that all the employees of OFB (Group A, B & C) belonging to the production units would be transferred to the corporate entities on deemed deputation initially for a period of two years without altering their service conditions as central government employees. The pension liabilities of the retirees and existing employees will continue to be borne by the government.
The following goals are proposed by GOI :
To enhance functional autonomy, efficiency and unleash new growth potential and innovation in Ordnance Factories.
Improve flexibility and dynamism in decision making in the functioning of Ordnance Factories.
Move away from an administrative pricing mechanism to a process of competitive pricing, bringing cost reduction for Armed Forces and Paramilitary Forces.
Improvement in the quality of its products by enabling new entity to follow market-based quality practices.
Better utilization of capacities and assets of the Ordnance factories.
Optimum utilization of Human Resources.
Timely supply to the Armed forces.
Greater incentive for export with ability to retain export profits.
To create profitable and self-sustaining arms production system in the country.
The entities so created will have agility in absorbing ToT, besides forming Joint Venture (JVs) with other countries including acquisition of foreign companies.
To create surge capacity to meet war requirements.
Increased turnover/profitability to lead to enhanced employment and better terms for employees.
Aim
To predict the sustainability of each corporatised entity by the Financial year 2026-27, and their ability to meet select stated goals.
Scope
This war-game will restrict its scope to the external factors affecting corporatisation of OFB. It will be assumed that the seven groups have been able to develop their own new Standing Operating Procedures, purchase manuals/Internal rules, staffing requirements etc successfully. However, points can be brought out wherever external assistance on such aspects are also required from the Ministry of Defence (war-game representatives).
Conduct
The war-game is being conducted on 26 and 27 August 21. The conduct included sending 'Requirements' to all participants in the form of questions, for which answers were solicited within a specified timeframe.
While sufficient time has been available to provide inputs based on the first 'requirement', subsequent 'requirements' are being sent during the actual conduct of the war-game, and time for replies are short. The first requirement was forwarded on 12 Aug 21. All submissions in the war-game have been sent in any of the following modes:
Team submissions by mail.
Presentations/discussions by online web meetings
Individual submissions by mail (for crowdsourced predictions)
Online Web Meetings are on Google Meet and all participants were requested to familiarise themselves with the same, and log online under their names. These online meetings are going to be held twice daily at the following times:-
26 Aug 21 – 10AM to 12 Noon and 4PM to 5PM
27Aug 21 – 12 Noon to 1 PM and 4PM to 5PM (tentative)
Submissions By Mail. The war-game is being conducted from 9 AM to 5 PM each day. All participants have been requested to have access to their email during this time as responses will be required in approximately 30 to 60 minutes.
Control
Participants may interact with the control organisation at any point of time through mail or tele, for any clarifications or scenario suggestions.
The contact details are given below:
Maj Gen P Dixit – 85518 88585; praveen@insighteonconsulting.com
Col Puneet Tewari – 98828 06113; puneet@insighteonconsulting.com
Col Rajiv Chib- 95605 08189; rajiv@insighteonconsulting.com
War Game Appointments
The appointments list with contact details is attached at Appendix. Please note that entities have more than one member. This is to enable participants the option of conferring with others before forwarding an input. Participants may kindly use the interim period to get acquainted with their respective team members.
Assumptions for Planning Purposes
The government has laid down the date of 01 Oct 21 by which the corporatised entities will commence functioning. The war-game will assume 15 Oct 21 as the date of commencement (26 Aug).
Total value of products supplied to the three Services, in the past, is appended below:

Report Standing Committee for Defence
The present turnover of individual groups will be assumed as given in the table below:


The Essential Defence Services Ordinance 2021 was promulgated on June 30, 2021, banning strikes by employees of these factories/ corporations. The prohibition order will remain in force for six months, and has been extended by another six months.
The GOI will provide 30% to 50 % advance on orders and INR 6000 Cr grant as modernisation fund to be distributed among all groups,
The report of the Standing Committee on Defence (2019-20) is enclosed for further reading.
Conclusion
Business wargaming is an engaging, exciting and energetic experience. Unlike other exercises, wargaming is designed to provide helpful insights for actionable strategic decision-making. With the findings of a war game, decision makers can better evaluate their alternative strategies and recognise hidden opportunities to seize and real threats to blunt. Simulations are the only viable way of gaining insights when there are too many unknowns and too many dimensions of a problem to consider.
List of Participants