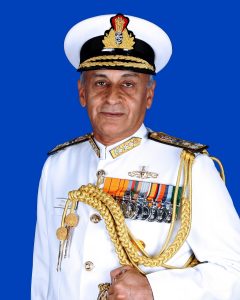 New Delhi.  05 May 2016 . The Government of India has appointed ViceAdmiral Sunil Lanba, presently Flag Officer Commanding-in-Chief (FOC-in-C)Western Naval Command as the next Chief of the Naval Staff with effect from theafternoon of May 31, 2016. The present Chief of the Naval Staff Admiral RKDhowan will superannuate from service on May 31, 2016.
Born on July 17, 1957, ViceAdmiral Sunil Lanba was commissioned on January 01, 1978 into the ExecutiveBranch of Indian Navy. During his long and distinguished service spanningnearly 38 years, he has served in a variety of Command, operational and staffappointments. Vice Admiral Lanba's Sea Command includes commanding theminesweeper INS Kakinada, frigate INS Himgiri and Executive Officer of INSViraat, the aircraft carrier. Before taking over as FOC-in-C, Western NavalCommand, he was FOC-in-C, Southern Naval Command, Vice Chief of the Naval Staffand Commandant, National Defence College.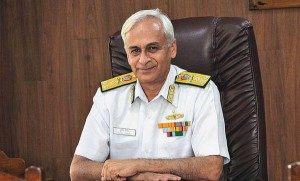 Vice Admiral Sunil Lanba is a qualified specialist in navigation and direction course. He attended the course at the Royal College of Defence Studies, UK. Vice Admiral Lanba is a recipientof Param Vishist Seva Medal and Ati Vishist Seva Medal.
He is married to Mrs. Reena Lanba and the couple have a son and two daughters.