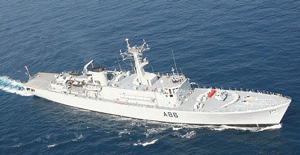 New Delhi. 11 November 2016. Indian Naval Ships Tir and Sujata, along with Indian Coast Guard Ship Varuna, comprising the 1st Training Squadron, are on a visit to Chittagong, Bangladesh from 11 – 15 Nov 16 as part of their Overseas Deployment during Autumn Term 16. The Senior Officer of the 1st Training Squadron, Captain DJ Revar, would be embarked on board INS Tir.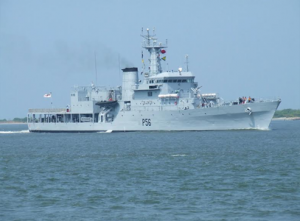 The First Training Squadron forms part of Southern Naval Command (SNC) and comprises Indian Naval Ships Tir, Shardul, Sujata, ICGS Varuna and two Sail Training Ships Sudarshini and Tarangini, all of which have been built in India. The primary aim of the Squadron is to impart training to Naval and Coast Guard trainees, with a 24 weeks ab-initio sea training being imparted. The trainees are imparted training in Seamanship, Navigation, Ship Handling, Boat Work, Technical aspects, etc whilst being exposed to the rigours of life at sea, so as to earn their 'sea legs'.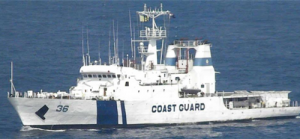 Southern Naval Command is the Training Command of the Indian Navy, which provides both basic and advanced training to officers and sailors of the Indian Navy. The Indian Navy has also been providing training to personnel from Friendly Foreign Countries for more than four decades, wherein more than 13,000 personnel from over 40 countries have been trained.