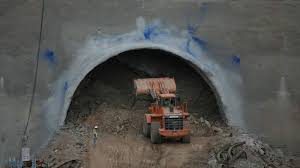 New Delhi. 19 December 2016. A one day workshop was organized by the Ministry of Defence on tunnelling in North & North Eastern Region.
In his opening address, Defence Secretary G Mohan Kumar highlighted that infrastructure Development in North and North-Eastern part of the country has always been a matter of challenge due to adverse climatic conditions, fragile and young geology and remote location. Growing awareness on forest, environmental and ecological issues to minimise instability of hill slopes and avoid phenomena of flash floods and cloud burst has also been a matter of serious concern which need urgent attention. Underground structures like tunnel could help a great deal to minimise the disturbances to natural settings and provide straight alignment and thus reduce length of roads.
Highlighting the need for all weather connectivity to the Ladakh region the Vice Chief of Army Staff Lt Gen Bipin Rawat and GoC-in-C Northern Command Lt Gen D Anbu brought out that this region which has high significance from strategic considerations remains cut off with rest of the country for almost six months of the year due to intensive snow fall, avalanche and icing at passes viz Zozila on Srinagar – Kargil – Leh road and Rohtang, Baralacha La, Lachung La and Tanglang La on Manali – Sarchu – Upshi – Leh Road. It therefore needs a special focus and network of tunnel to have all weather connectivity.
As many as eight expert speakers presented their papers during the workshop and highlighted various issues involved in planning, design and construction of tunnels in Himalaya Region and High Altitude areas. The proceeding of the Workshop were summed up by Executive Director, Delhi Metro Rail Corporation Sahadev Singh.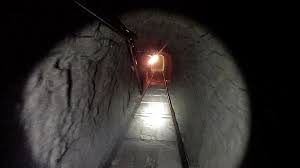 The workshop was organised by the Ministry of Defence with an aim to generate adequate awareness on the subject, understand various issues related to planning, design and construction of tunnels and orient executives to include tunnel proposals in road design for all weather connectivity and minimise disturbances to natural settings.
The workshop was attended by a large number of delegates including DGBR Lt Gen Suresh Sharma with 50 officers of BRO from different parts of the country. Officers of E-in-C Branch, Indian Army and delegates from various organizations viz DMRC, Konkan Railway,