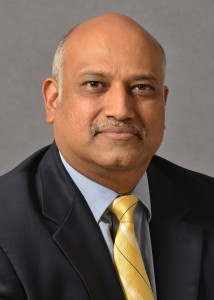 New Delhi. The Defence sector in India saw tremendous growth last year with the clearance of long pending defence acquisition proposals, we believe that the fast-track approvals of pending projects has given a boost to business sentiment. India's defence industry seems headed for even better days. It is one of the most important strategic growth markets for Rolls-Royce and we continue to build on our distinguished legacy and long-standing partnership, said Kishore Jayaraman, President, Rolls-Royce India & South Asia in an exclusive interview to Aviation&DefenceUniverse.

ADU.Have the eight decades of Rolls-Royce in India made you the trail blazer in the Indian industry support to IAF?

KJ.Rolls-Royce has been a partner to the Indian Air Force (IAF) since 1932 and is committed to continue this relationship long into the future. Today more than 750 Rolls-Royce engines of 10 types are powering Indian military aircraft. Rolls-Royce offers India a unique combination of technology, experience and innovation that can help improve capabilities of customers. We have been supporting the IAF in primarily three areas:
We deliver the best possible support to today's aircraft fleets, including those that have been in service for many years. Every day, the team is looking for new ways to improve what we do and we are keen to work with the IAF to share our global experience.
We provide mission critical products for meeting today's needs. Rolls-Royce engines power a range of Indian Air Force and Indian Navy aircraft. Jaguar has been powered by Adour Mk811 engines since 1981 while Hawk Advanced Jet Trainer is powered by Adour Mk871 to train India's future pilots. AE 3007 powers Embraer jets on VVIP and surveillance missions. AE 2100 powers the C-130J Hercules.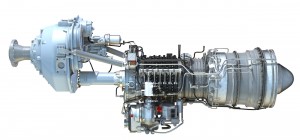 We offer Indian solutions for India's future needs. This is the only way to deliver self-reliance and to provide broader benefits to the Indian economy. Beyond the current wave of procurements, it is clear that India wishes to become a global hub for aerospace design, development and manufacturing. Rolls-Royce is committed to delivering this vision.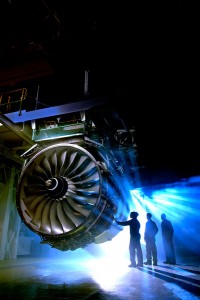 Rolls-Royce has a proud history of strong partnership both with customers and industry. Through our new products and innovative services, we look forward to working even closer together in future to drive greater levels of capability for the Indian Armed forces.
ADU.How and when do you see yourself matching footsteps with PM Modi's Make in India initiative?

KJ.For 60 years, Rolls-Royce engines have been made in India, under license by HAL. In order to create a sustainable, Indian, jet engine ecosystem a broad range of skills and capabilities are required to design, develop, manufacture, sell and support engines. Rolls-Royce is investing in the foundations of this ecosystem as India's premier gas turbine partner.
Our 50:50 IAMPL Joint Venture manufactures parts for our civil engines worldwide delivering long term benefits to India and Rolls-Royce's global customers. Today, the Bengaluru facility is in full production, employing over 140 people and will produce 25,000 aerospace parts for Rolls-Royce in 2015 across a wide range of engine programmes including for the Trent XWB. Recently, we announced the expansion of our engineering capability in Bengaluru that will employ 500 people by 2017. The work done at the facility will include aerospace engineering for customers in the region as well as support for Rolls-Royce's regional supplier base. It will also include the development of new tools and technologies that make best use of the capabilities that exist in India.
India is all set to launch version 2.0 of 'Make in India' initiative to turn around the nation's manufacturing sector. While the first level focused on easing processes to help businesses, the next one is aimed at turning it into 'a people's movement', on the lines of the Swadeshi movement. Our long-standing commitment to 'Make in India' is unique. Rolls-Royce supports this progressive initiative as it will not only help Indian industries become globally competitive but will also allow companies like us to further support the country's modernisation needs.

ADU.Who are the Indian partners Rolls-Royce has tied up with for production facility creation?
KJ.Rolls–Royce's association with HAL is one of the longest partnerships in defence aerospace history, and is now its 60th year. The International Aerospace Manufacturing Pvt. Ltd. (IAMPL) is a joint venture between Rolls-Royce and HAL formed in July 2010. Ourpartnership has come a long way and we are planning to further expand our capabilities in India with our local partners here by continuing to provide them with our powerful portfolio of products and services and the right combination of experience and advanced technologies.
ADU.How has Rolls-Royce planned to face the challenges that the Indian defence sector has?
KJ.India ranks among the top 10 countries in the world in terms of military expenditure and imports 70% of defence equipment. For India to successfully continue with its massive acquisition programme to provide its armed forces with the latest and best equipment, it has to actively look into Indigenisation through Co-development and Collaboration. And this has to happen across the entire value-chain – from research, design and development to manufacturing, integration, maintenance and repair. As India requires advanced technology and manufacturing capabilities to bridge the existing defense capability gap, there is a need to look at joint production, joint R&D and most-importantly the need to move beyond a buyer-seller relationship. The country's vast talent pool of engineers and scientists should be harnessed to make it a R&D hub. It also needs to consider providing special tax incentives to R&D in defence and sponsoring R&D projects at private industry level to encourage R&D for developing critically advanced technologies.The Government should also consider establishing dedicated special economic zones (SEZs) to include common infrastructure facilities for MSMEs and make the country an important hub in global supply chain on aerospace and defence production.Lastly, to help the A&D sector jumpstart its development, it is imperative to form meaningful partnerships with academia or private institutions.
ADU.What are your plans for elevating your civil aviation business with India as a manufacturing base?
KJ.Rolls-Royce hopes the aviation market grows in India to such an extent that wide-body planes will be used regularly in the domestic sector, since it could be a key solution to increase efficiency in passenger and air traffic. For instance, a single flight of a wide-bodied aircraft can take the passenger load equivalent to three flights of a narrow-body aircraft. The other advantage is that using a wide-body aircraft on high-frequency corridors like Delhi- Mumbai or Delhi- Chennai would help release pressure from the slot constraints faced by the airports and the airline operators. It will also give a better in-flight passenger experience as compared to a narrow-body aircraft. Also, with integrated airport terminals in cities like Bangalore, Delhi, Hyderabad and Mumbai, the aircraft turnaround time for wide-bodied aircraft will quicker. The number of air passengers in India is forecast to triple to 452 million by 2020, according to a report by CAPA (Centre for Asia Pacific Aviation) and SITA. Thus with a promising civil aviation market, we believe that the way forward for India is wide-body aircrafts.
In 2014, we spent £1.2 billion gross in R&D and filed for 600 patents to see that our engines are 'green' — more fuel efficient, quieter and durable — than a decade ago and is aiming to improve engine fuel-efficiency by 30 per cent by 2050.
Weglobally unveiled new designs for the next generation of turbofans that features technology innovation designed to meet our customer needs like better fuel efficiency, reliability and environmental performance. With the next generation of turbofans, Rolls-Royce aims to power the future of global aviation.
ADU.Elaborate on the naval and army applications of your engines?
KJ.Our portfolio spans products with a long service history through to the latest engines. As the Indian Air force undergoes an extensive modernisation programme, Rolls-Royce is offering its market leading products such as the Adour Mk 871 powering the Hawk Trainer.
We support the Indian Navy's fleets of Sea Harriers and Sea Kings. We have worked with 300 INAS (the Sea Harrier front-line squadron) for 54 years and continue to do so today. Rolls-Royce personnel are stationed alongside the Indian Navy at INS HANSA in Goa providing on-site support.
Rolls-Royce, HAL and the Indian Navy routinely meet to discuss and resolve technical questions and to ensure that these fleets are fully supported and are able to meet India's defence needs. Both the Indian Navy and Coast Guard are Rolls-Royce customers-orders for design and equipment for pollution control vessels and 60 new water jets for Coast Guard fast patrol vessels will continue to expand our relationship.
We strongly feel that our products and capabilities are well aligned to a number of India's defence and broader economic requirements and we are very positive about continuing our relationship with the Indian Armed Forces long into the future.

ADU.What's your vision for the Indian defence sector over the next 15-20 years?
KJ.Throughout its 80 year journey, Rolls-Royce has invested time and resources to increase the capability of Indian industry. Rolls-Royce is working towards the indigenisation of the Indian defence industry by exploring strong partnerships with companies who share our goals. Today, Rolls-Royce is well positioned to cater to the future growth opportunities available in the India and South Asia region.
We have gradually moved beyond sales and licensed production to engineering services and component manufacturing and plays a strategically important role in the Group's global operations.
Today, the Indian defence industry is poised for rapid growth – with good government support through initiatives like 'Make in India', 'Skill India' and 'Digital India'; the future is bright. We have always believed in partnership for co-development and look forward to supporting the Indian defence sector with our products and services which combine global repute with an in-depth understanding of the local imperatives of the Indian defence industry.