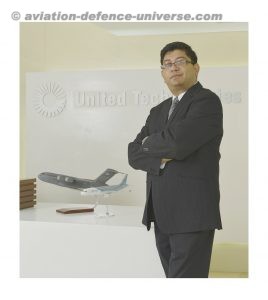 New Delhi. 05 March 2018. "We believe that 'Make in India' can only be successful if Skill India succeeds. Skill development will be a cornerstone of aviation growth. Companies like Pratt & Whitney are playing a significant role in this area. We have invested in a world class customer training center that opened in 2015 in Hyderabad and received certification from DGCA in April 2017. We have already provided more than 2000 student days training at the center and are working with a number of universities and state governments to establish a robust aviation skill development platform in the country," emphasised Palash Roy Chowdhury, Managing Director – India, Pratt & Whitney in an exclusive interview to Aviation & Defence Universe. 
ADU. What are your plans for Wings 2018? What will be the exhibits at the booth? 
PR . This year at Wings 2018, we will showcase a scale-size model of Geared Turbofan™ (GTF) engine. Our booth will have a virtual reality section to give a boroscopic experience to the visitors along with the touch-screen displays demonstrating the technical aspects of GTF engine. International specialists will be present at the booth to give demos and presentations of Pratt & Whitney's equipment and products. We believe that Wings is a perfect platform for us to showcase our capabilities and also network with our customers, partners etc.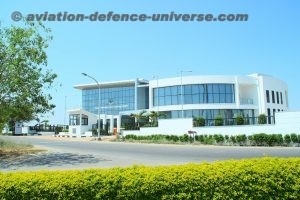 ADU. Are you currently in talks with other Indian carriers besides Indigo and GoAir for any other type of engine?
PR. Pratt & Whitney sees a huge potential in India. We are proud of our presence here and count on our long history with leading airlines such as Air India, Spicejet, Jet Airways, Vistara, Trujet, besides Indigo and GoAir. 
ADU. How is your customer training center in Hyderabad doing? How do you see its future in India?
PR. The response has been tremendous since its launch in September 2015. Post receiving certification from DGCA in April 2017 the training center is now fully approved to offer DGCA-approved training sessions on V2500-A5 engines. It is also expected to offer courses on PW1100G-JM and other models from the Pratt & Whitney Geared Turbofan™ (GTF) family of engines soon. This Pratt & Whitney training center, established to address the shortage of a skilled work force in India's aviation industry, is only the third such Pratt & Whitney facility in the world. We have already provided more than 2000 student days training and are working closely with a number of universities and state governments to establish a robust aviation skill development platform in the country. 
ADU. How is Pratt & Whitney cooperating with the Government's 'Make in India' programme? 
PR. As a company that is deeply embedded in India, we firmly support the 'Make in India' campaign that has significantly provided impetus to India's economic growth since its launch. Today, the country is fostering a culture of innovation and technological advancements in all business spheres including aerospace and defence to make India self-sufficient in producing unique and advanced products and slowly reduce dependency on imports.
We source engineering and design services from a number of Indian companies, for some of its most advanced aerospace products. There are more than 1,000 engineers in India working on global projects for us. We have established a chair and a center of excellence at the renowned Indian Institute of Sciences (IISC) focusing on high-end research in the area of turbo machinery.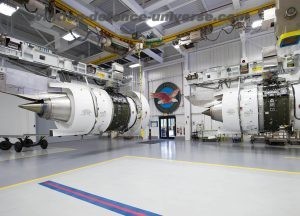 ADU. Please comment on the recent restrictions imposed by EASA on A320neo operations over concerns of potential dual engine in flight shutdown?
PR. Pratt & Whitney has released a revised configuration as a solution to the issue relating to a knife edge seal on the High Pressure Compressor (HPC) aft hub which affected a limited subpopulation of the PW1100G-JM engine that powers the Airbus A320neo aircraft.
The solution is based on a design with which the company has significant experience, and this solution has received all necessary regulatory approvals. Pratt & Whitney has begun implementing this solution and production engine deliveries incorporating this change will begin in early March.
The company will continue to work with Airbus and its mutual airline customers to minimize operational disruption.
Pratt & Whitney implemented an engineering change in mid-2017 that was intended to improve the durability of the knife edge seal for this engine. Engines that incorporated this engineering change entered revenue service on customer aircraft beginning in December 2017. In late January and early February of this year, four of these modified engines did not perform as anticipated.
The population of impacted engines is 43 engines installed on 32 aircraft. There are also approximately 55 such engines delivered to the Airbus final assembly line awaiting installation on customer aircraft.
ADU. How does Pratt & Whitney hope to boost its engine maintenance operations in India?
PR. Pratt & Whitney, with a legacy of over 70 years in India has significantly contributed to the aviation sector's growth trajectory. Along with its MRO network partners, Pratt & Whitney is investing millions globally to increase maintenance capability to support the in-service fleet. To support that growth, the company is actively expanding its workforce, with plans to hire approximately 25,000 skilled employees globally by 2026.