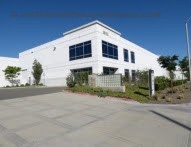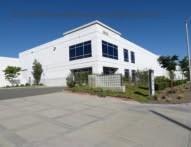 Le Bourget. 21 June 2017. Nasmyth Group announces the opening of a new metal surface treatments facility in the Santa Clarita Valley (SCV) in Valencia, California, significantly expanding Nasmyth TMF's footprint and ability to deliver services to aerospace and defence clients in the USA.
The state of the art NADCAP certified processing line will be able to operate 24 hours a day, seven days a week, providing Type II Sulfuric Anodizing, Type III Hard Anodizing, Passivation and Chemical Film Conversion. A new £4 million pound production line will be installed over the next 6 months and a full non-destructive test department and laboratory will complete the surface finishing operations.
Nasmyth Group will be the only company providing these services in the SVC, which is a fast-growing hub for advanced manufacturing, aerospace and defence and home to the Aerospace and Defense Coalition, comprising 80 SCV companies.
California has an established cluster of global aerospace and defence companies requiring world class finishing treatments.Surface finishing is a time critical process which must be applied to a component within a defined period after manufacture. Due to its location and 24/7 operations, Nasmyth Group will be able to deliver essential processes, such as Boric Sulfuric Anodizing for Boeing and Tartaric Sulfuric Anodizing, primarily for Airbus, to demanding production schedules.
The new facility, covering 18,000 square feet, will expand and complement Nasmyth Group's existing metal treatment facility in Burbank, 25 miles away. Nasmyth Group's US headquarters will also relocate to this new facility to support our business in North West America
Peter Smith, CEO of Nasmyth Group, said: "Opening a new facility in the Santa Clarity Valley is a great opportunity for Nasmyth Group as well as for our customers. We will be able to deliver finishing services to the very best standards with all the certifications required by our customers. The relocation of Nasmyth Group's US headquarters to the SCV also demonstrates the group's global reach and ambition, which was recognized recently by the Sunday Times HSBC International Track 200."