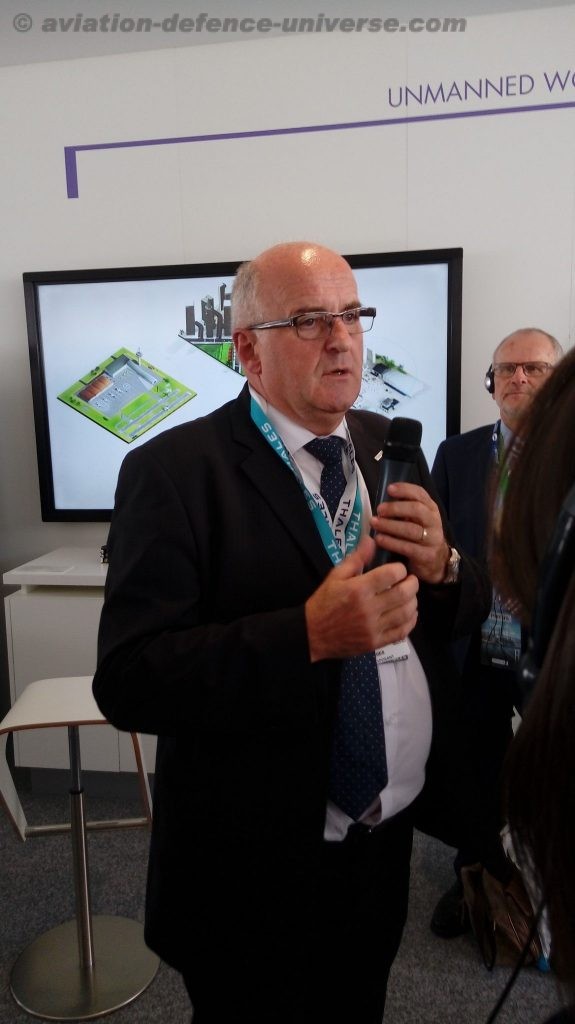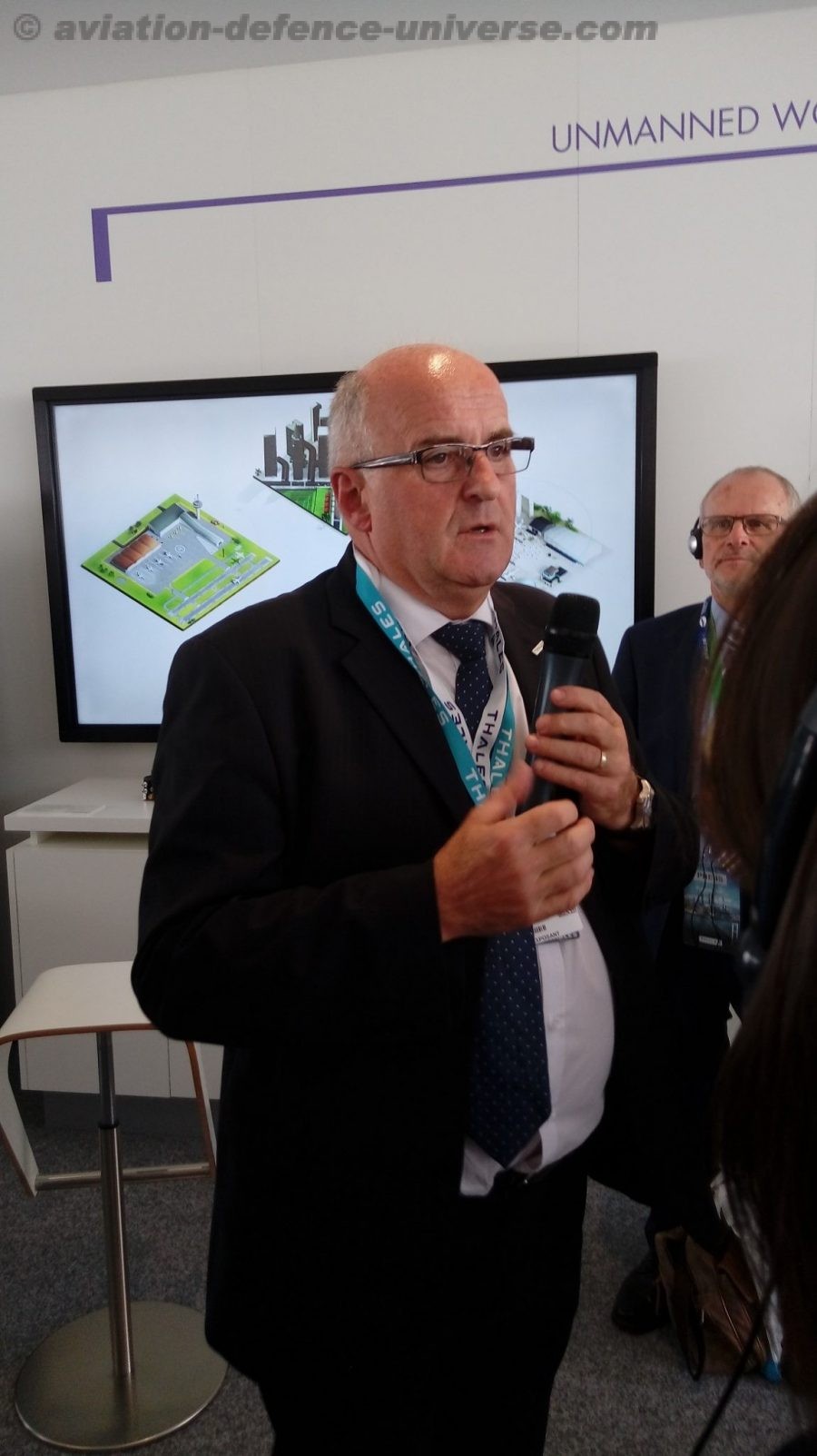 By Team ADU
Le Bourget. 24 June 2017.
At this year's Paris Air Show, Thales revealed its counter-unmanned aerial system, an innovative piece of tech that counters UAVs entering an airspace illegaly or with hostility. Presented by the product manager of the company's latest line of inventions and devlopements Michel Dechanet, it is designed to hold and protect key national locations and structures, and can be integrated into numerous positions including civilian air traffic management.
The UAVs that this system was created to counter are from Class 1, which weigh less than 25 kg. It can also target smaller UAVs that even weigh as little as 2 kg and have a radar cross-section tuner 0.01 m2, which tend to be difficult to detect due to their low and slow flight, darting between obstacles on the ground. The latest experiments and tests held recently confirmed their ability to neutralise UAVs and revealed that the UAS can jam as far out as 1 km, yet still found it difficult to fix onto smaller UAVs. The demonstration was held in a test zone that was previously an air base in the region of Brittany, and was effectuated in April 2017.
Through the use of a number of various technologes, including sensors, radars and goniometry, they are able to identify UAVs and eliminate them. Amongst other sensors used to carry out tests, the Squire sensor, for example, a small portable surveilance radar of medium range, was in place as a sensor, a piece that can detect and categorise moving targets. Furthermore, an IR camera and a day camera are also in use, granting the capability to find and automatically evaluate threats, while allowing an operator to check the target.
"We see the solution as a gap filler for very short range systems and providing additional capabilities that are not available on the ground-based air-defence system." The system offers two variations, hard-kill and soft-kill, with Dechanet promoting the company's own LMM ( Lightweight Multirole Missile) and the Rapidfire airburst munition which have been tried and tested. The solutions available can be chosen based on operational needs of the counter UAS.
Using technology from their partner, Unifly, Thales have announced  the initiation of their ECOsystem UTM solution for Unmanned Aerial System Traffic Management. "We are looking at the best way to facilitate the introduction of UAVs into the airspace and to take care of surveillance and safety," stated Dechanet. "The first phase of course is the management of all the data."
Thales had already participated in a national French project for the development of a counter UAV programme known as Angelas. Onera, the French aerospace laboratory, had established and led the research, which included several companies and organisations. The technology was displayed and shown over a period of 18 months.