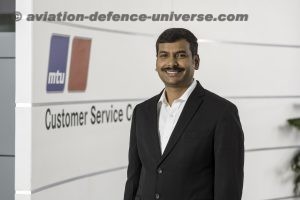 Chennai. 11 April 2018. "We look forward to continued commitment towards the India region and work more closely with our stakeholders, " said Praveen Mohan, Director  & CEO, MTU India (Rolls-Royce Power Systems) in an exclusive interview with Aviation & Defence Universe(ADU). 
ADU. Tell us about your participation at DefExpo 2018
PM. At this year's DefExpo, we will be showcasingour full range of power and propulsion solutions for both land and marine sectorstailored to the customers varied operational needs. 
Products on display
A)Land Defence
The Land defense exhibits include the MTU EuroPowerPack based on an MTU Series 880 engine (MT 883). This high-performance drive system was developed for the third generation of main battle tanks (MBTs) over 60 tons.
B)Marine Defence
MTU 16V 8000 scale model: With the new 16V 8000 engine, MTU has expanded its portfolio of marine engines in the very high power class
MTU 20V 4000 engine that represents MTU's highly successful range of Series 4000 engines which are in use in naval applications worldwide. They are available in 8V, 12V, 16V and 20V configurations and cover a power range from 746 to 4,300 kW.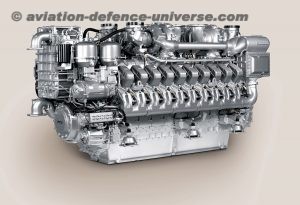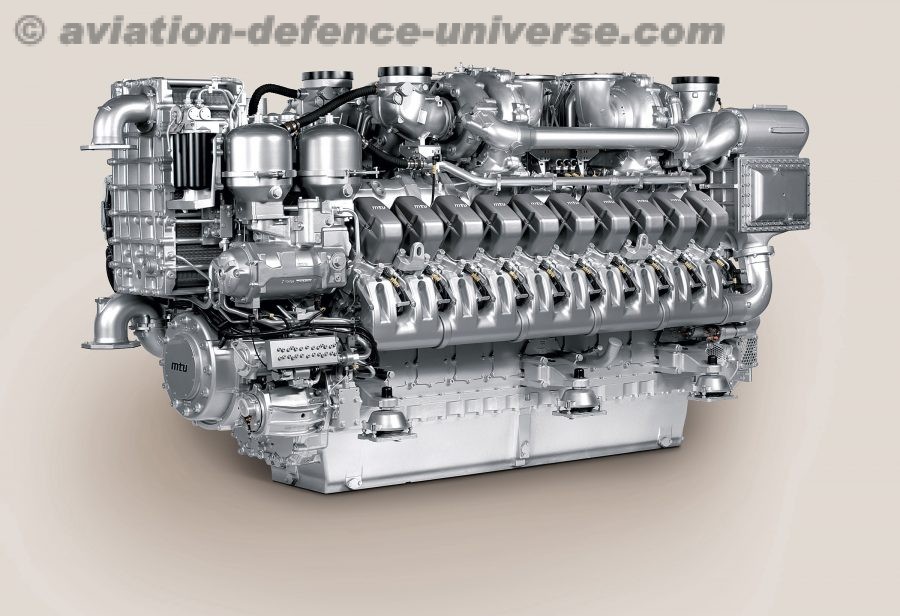 In addition, the presentation also includes a scale model of a submarine which is equipped with MTU's advanced Series 4000-based diesel genset for submarines that produces 1,300 kW. 
Also on display is Rolls-Royce's MT30 compact package model featuring the world's most powerful in-service marine gas turbine. MT30 integrates the very latest in marine gas turbine technology to provide efficiency and reliability with a market leading power to weight ratio with minimal maintenance costs.
ADU. How do you support government's 'Make in India' initiative?
PM. With focus on modernisation of Indian Armed Forces, we remain committed to realising the country's vision of indigenisation and self-reliance. Our Engineering centre in Pune delivers excellent engineering solutions to the Marine and Power Systems business while our Global Purchasing Office develops vendors and source key engine components from India.We also have a Maintenance Repair and Overhaul Workshop with Engine Test facility, a Training facility and also a Parts Distribution Centre in Pune.  We are constantly expanding our service centre and support infrastructure with special tooling & trained manpower to overhaul all engine types. Our partnership with Garden Reach Shipbuilders and Engineers assembles MTU Series 4000 engines for naval vessels at Diesel Engine Plant in Ranchi. We recently announced a JV with Force Motors to manufacture Series 1600 engines suitable for power generation and rail underfloor applications at a dedicated state-of-the-art manufacturing facility at Chakan near Pune. We look forward to continued commitment towards the India region and work more closely with our stakeholders.
ADU.  Tell us more about your JV with Force Motors. 
PM. The new joint venture will be named 'Force MTU Power Systems Pvt. Ltd.' and will produce MTU's renowned 10 and 12-cylinder Series 1600 units with power outputs from 545 to 1050HP (400 to 800 KWm). Series 1600 engines are particularly suitable for power generation and rail underfloor applications. Besides manufacturing Series 1600 units, the JV will also build Series 1600 generator sets for the Indian and global markets. The engines will be manufactured at a state-of-the-art, dedicated manufacturing facility at Chakan near Pune for India and the world. The facility will be equipped with nearly all core functions and is to operate as a stand-alone enterprise. The new factory is expected to launch serial production by the third quarter of 2019. 
ADU. You have a long standing relationship with Indian Navy and Indian Coast Guard. How do you plan to grow this relationship?
PM. Rolls-Royce is a long-term partner of both the Indian Navy and Indian Coast Guard with a substantial installed base in-country.The Indian Navy and Indian Coastguard operate over 95 vessels with our mission equipment on board. The Navy has more than 30 ships utilising Rolls-Royce motion control equipment and many of our other products are also represented in the Navy and Coast Guard fleet including propellers, waterjets, RAS/FAS equipment and steering gear.
Our Power Systems division – is a world-leader in large reciprocating engines, propulsion and distributed energy systems. The product portfolio includes MTU brand high-speed engines and propulsion systems for ships, for heavy land, rail and defence vehicles, and for the oil and gas industry. With such a wide product portfolio, the Power Systems division offers immense synergies for the growing Indian Naval market. MTU is a world-leading provider of high and medium speed diesel engines. Within the shipping sector the company has established a long and successful partnership with some tens of thousands of engines in operation around the globe and on all seas.
Presently, MTU engines propel & power many Indian Coast Guard and Indian Navy ships. MTU's own Service teams are present at several locations along the Indian Coast line and together with our Service Partner Yeoman Marine Private Limited, we are geared up to support our customer. Our "Propulsion System Integration" (PSI) capability will further help in offering of complete drive-line integrated system solutions to naval customers across the world.
ADU. What are your ongoing land and naval programs in India?
PM. Both across Power Systems and Naval marine business, we work closely with Indian Navy and Coast Guard and also with shipyards for ongoing and future projects. We offer a world-class range of capabilities in the provision of advanced propulsion systems. Our involvement in naval propulsion spans 50 years and has the company pioneer some of the most important technical advances in marine propulsion including the use of aero gas turbines for surface propulsion. Our Power Systems division works on Marine as well as Land Defense. India's indigenously built Main Battle Tank Arjun is powered with an MTU engine. As a system provider, MTU not only offers complex and powerful propulsion systems for large naval ships with a wide operational spectrum, but also offers everything for on-board power supply and ship automation – perfectly aligned from one source.
ADU. How Power Systems is pioneering the power that matters?
PM. As one of the world's leading industrial technology companies, Rolls-Royce has always pursued ever cleaner, safer and more competitive power, developed ground-breaking technologies and world's most powerful and efficient aero-engines. Today there is a big technological shift away from the internal combustion engine and towards the electric motor and climate-neutral power generation. This transition to a low carbon global economy is spurring us to develop new technologies and capabilities. At the same time, we're seeing the fusion of digital technology with the classical engineering disciplines. This is leading to new forms of drive and propulsion. The Power Systems strategy is for us to become a solutions provider – we provide the customer with the optimum solution for their needs. And some of these solutions we will have to pioneer. 'Pioneering the power that matters' is the call for us to take on that pioneering role.