Neighbour's Envy-Owner's Pride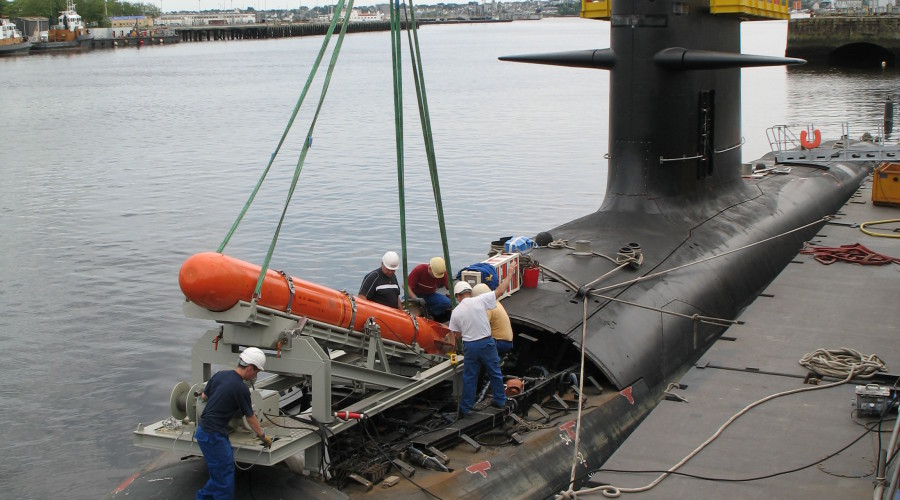 New Delhi. 28 September 2019. Today when Indian Navy commissioned INS Khanderi, its Scorpene design Kalvari Class submarine into the fleet, it also had an advanced Exocet SM39 anti-ship missile.
"MBDA is proud to share this moment with the Indian Navy as INS Khanderi is commissioned into service, many congratulations to all involved in the taking of this step. As INS Khanderi patrols the high seas, she will carry the advanced Exocet SM39 anti-ship missile to protect India's interests, " said MBDA's India chief Loïc Piedevache.
INS Khanderi has already displayed good performance during the sea trials and one of the major achievements have been the successful firing of anti-ship missiles (MBDA's SM 39) . So the submarine is combat ready once commissioned.
The weapon provides the Scorpene with an extremely effective anti-ship capability. Though launched in a watertight VSM capsule through the submarines torpedo tubes, once in the air, the missile behaves like a standard Exocet with its low, sea-skimming and manoeuvring advantages. The VSM exits the water some distance from the submarine thereby keeping the launch vessel's position concealed. Unlike its main competitor, with Exocet SM39 the submarine does not have to rise to periscope depth before launching its attack thus allowing for maximum discretion and survivability.
MBDA has a totally personalised approach with regard to Customer Support and Services (CSS). It tailors the CSS package to meet the customer's individual requirements which of course can vary from country to country and from product to product. With the knowledge gained over many years and from working with Exocet customers from around the world, MBDA will certainly be advising the Indian Navy on stockpile management issues. It's important to realise the impact that a number of environmental and handling issues have on the service life of a missile. Knowing what this impact is, helps them to determine the maintenance schedule and to ensure that missile stocks are maintained at the optimum level of readiness for deployment.

The Exocet SM39 missiles are definitely Neighbour's Envy & Owner's pride. They bring teeth to Indian Navy's power and are an asset to it's role of keeping the waters surrounding the nation and global commons safe.