By Sangeeta Saxena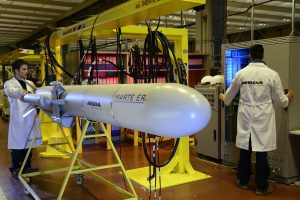 New Delhi. 04 December 2019. MBDA is confident that its range of maritime systems that focus on the requirements of the navies of the world, will help enhance Indian Navy's blue water capability. As Indian Navy celebrates the Navy Day let us take a look at what missile major MBDA has to offer to its long standing country of choice – India, to help it keep its coastal security intact.
When the Marte ER (Extended Range) missile flew for more than 100km (62 miles) on a planned trajectory that included several waypoints and sea skimming flight, successfully testing all flying phases in Italy , MBDA knew this would be just the apt missile for the Indian Navy's need to secure its oceans. The Marte ER is the third generation of the missile system with an extended range version has been designed for a range of beyond 100km. It features a turbo engine instead of a rocket motor.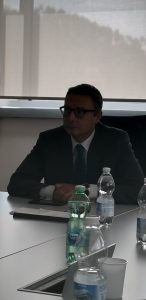 Pasquale Di Bartolomeo, managing director of MBDA Italia told ADU during an India media visit to the Le Spezia facility in Italy recently , "the robustness of the ER version of the Marte family of multi-platform anti-ship missiles is that it can be launched by ships, helicopters, coastal batteries and fast jets.It is a single product family that can cover several missions, offering our customers a high level of operational flexibility in the area of maritime superiority, a domain where MBDA in Italy has been able throughout its long history not only to maintain but also to grow as well as further develop competencies and know-how."
Sea Ceptor- a ship-based, all-weather, air defence weapon system, Sea Wolf-a naval guided missile system, Sea Venom-ANL- future anti-surface guided weapon-anti-navire leger, Sea Ranger – PB- a modular combat system for patrol boats, Simbad-RC remote control naval lightweight twin launcher for ship self-defence, Milas derived from the OTOMAT MK2 missile system which counters submarine attacks from safe stand off ranges, VL MICA-M, fired from a ship-fitted vertical launch system and MdCN Missile de Croisière Naval (naval cruise missile) with specific applications for the Modular Vertical Launch System and Torpedo Tube launch, are some MBDA Naval systems which the company feels would be an asset to any Navy.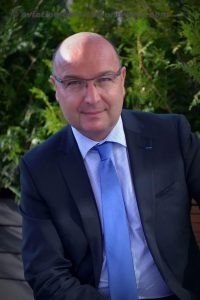 ADU in a chat with Loïc Piedevache , India Head, MBDA, during the MBDA Media Trip to its facilities in Europe was briefed on all that it has on the platter for Indian Navy in addition to the other forces.
"Our strategy revolves around offering the Indian Navy, a choice of solutions based on the most advanced technology. Exocet has been successfully fired from India made Scorpene . The most important action is that the submarine does not have to rise to periscope depth before launching its attack thus allowing for maximum discretion and survivability," he informed.
MDCN – NCM is another conventionally armed naval cruise missile which is both ship and submarine launched. The ability to strike strategic and military targets with exceptional precision from extended stand-off ranges has become a key operational requirement. It provides a unique operational capability with long range metric precision strike against politically / military sensitive targets. MdCN- NCM is vertically launched from France's FREMM frigates using the compact A70 SYLVER vertical launcher which is also capable of housing other MBDA missiles such as the ASTER family of air defence missiles. On France's future Barracuda nuclear-powered attack submarines, MdCN- NCM will be launched through the torpedo tubes.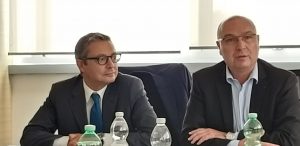 Loic informed that a number of environmental and handling issues have on the service life of a missile. Knowing what this impact is, helps to determine the maintenance schedule and to ensure that missile stocks are maintained at the optimum level of readiness for deployment. MBDA will always help Indian Navy in Stock Pile Management.