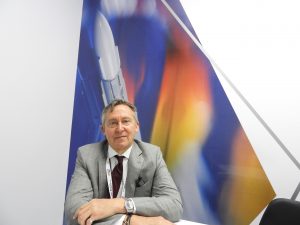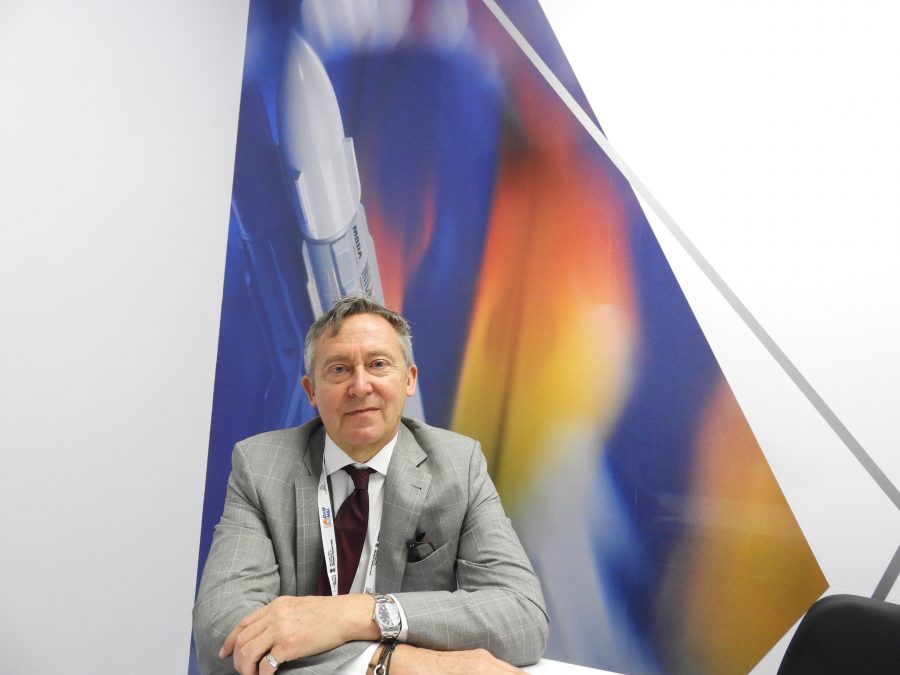 Mati Hindrekus, Marketing And Communication Manager At MBDA, For L&T MBDA Missile Systems Ltd in conversation with ADU at Aero India 2019. (Transcribed Interview)
"MBDA has been working with the Indian industry for many many years, well over 50 years on various projects and its strategy has, always been to advance the partnership model within the the country, treating India, more as a partner than a customer and it's clear with the developing DPP requirements to become more and more involved in the Indian defence industry sector, we had a very solid partnership, not a casual partnership but a very formal partnership and in 2017 of February after too many years of looking around of experience working with different Indian companies, we settled on a joint venture agreement with the major Indian industrial conglomerate, Larsen and Toubro.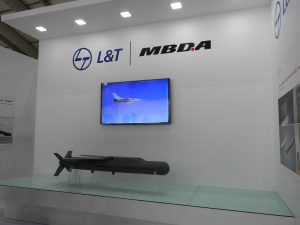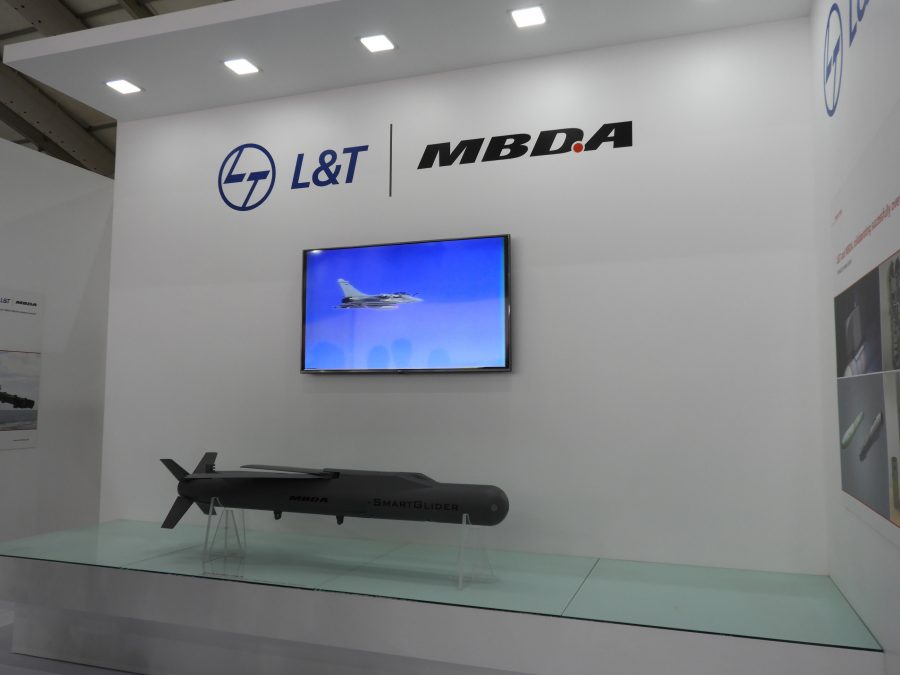 So in 2017, we signed a JV, with a distinct intention of making a positive impact on the Indian defence industry sector, by introducing European top level technology into a country which could be then developed by a JV and developed according to indian specific requirements, and is also manufactured in the country as well to Indian requirements and also potentially export markets as well. So, this, of course is a major move forward, a major step in our partnership strategy and for the last two years, the JV has gradually, been formalised legally, in the terms of working out a randomised structure into the working of the kind of programs and requirements that the JV would be best suited for, to propose to the Indian market place.
And it's clear from the products that we're interested in, of course, MICA is a major product. MICA, the air to air missile, it's a major product for India, and it features in Mirage 2000 upgrade and Larsen and Toubro in its Coimbatore site is already making a major contribution to the production of certain elements of the missile, as well as the launch system. So in Siliguri, the JV, we are working together with our L&T partners on concrete production activities. But of course, what we are looking at, is much more than working on the components of a particular missile, we're looking at potential of making the whole product here in India and that's where the future of ATGM weapons is, which India has expressed a strong requirement for, and we are hoping that we can interest the Indian Armed Forces with some of the traits of ATGM 5.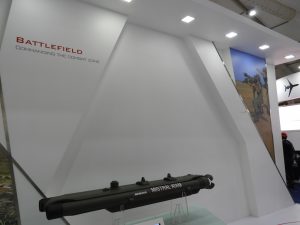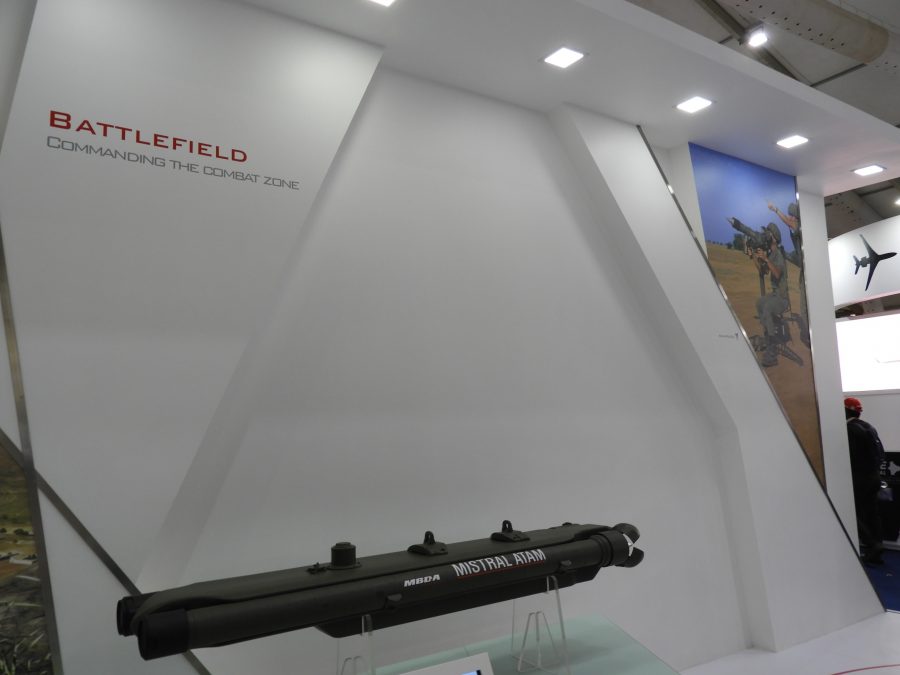 The French Armed Forces, have tested it extensively under the various conditions, and I hope, that based on that MMP technology could be of interest, that it could meet the requirements of the Indian Armed Forces, and, the idea behind that would be, should we get a go ahead and using the basis of that MMP technology, that is great, top level, I'd say, JV can develop an advance product to meet very specific requirements of the Indian Armed Forces, in terms of range, in terms of platform, whether its kind of a vehicle and of course, the kind of warheads as well. Of course it's a range of other products that's we are proposing, and these are the products that should be accepted and manufactured in India. The licence would be a bit like, eventually we had with BDL company. So these products include, the sea viper, which is a helicopter launched weapon, in state of the art technology, being developed jointly by France and the UK, a very unique product. It's a world beater and if India shows interest in that, then we'd like that technology be delivered to JV and the JV could then produce the weapon here in India. We're also looking at SIMBAD RC naval air defence system, it's a very short range, naval self defence system and works on the same basis as sea naval distinction , that could, then be the produced in India, which makes a lot of sense for the Indian industry because SIMBAD RC uses the same MISTRAL missile that features on the attack systems, which we fit into the of the Indian helicopters, the ALH Rudra and the LCH, light combat helicopter, which is displayed here at AERO India. Also, the same missile, that features on the MISTRAL ManPADS, that we are still promoting for the Indian Vshorad requirement.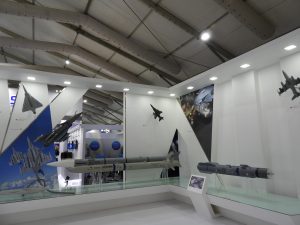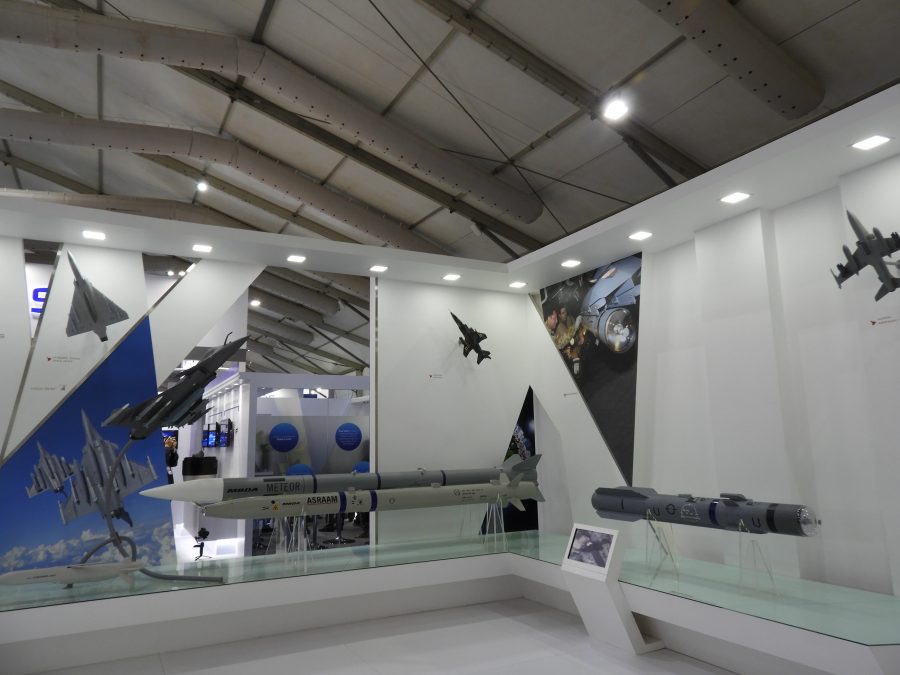 Novelty on joint venture stands as it's a product being discussed, based on various requirements that MBDA has come to understand. It's a long range weapon with high precision, capable of striking both static and moving targets and Indian Air Force has in the past, has expressed some kind of interest, in some kind of weapon like that, with a high load capabilities, the concept line of smart weapons is about 80 weapons can be carried, quite comfortably, on an aircraft, like the Rafale, for example and that would be very much, potential donor program for JV to get suck into an advance, again, to meet the Indian requirements.
So, here at Aero India 2019, we're roughly two years down the line, since JV was signed, back in 2017. Already, there's a team structure in place. We're already discussing many many potential product areas, with Indian Armed Forces. So we're very happy, that, progress is being made, slowly but surely and it's clear that we are seeing more and more, how the JV can work with the Indian market place. We've got some very strong ideas on what kind of products we should really push and have a good chance of succeeding and all the signs show that this decision was a good one and we're moving in the right direction and we're looking forward to really kick starting the JV, with a solid contract win, with which we can the JV really taking off, establishing a major workforce, which would involve, both Indian and European, working together shoulder to shoulder, here in India.