Bigger & Better definitely
By Team ADU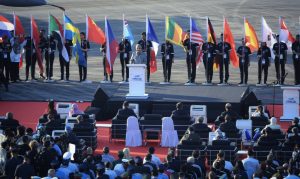 Langkawi. 26 March 2019. The beautiful, quiet and unpolluted blue skies of this enchanting town on the Andaman Sea came to life this morning as a Su-30MKM takes off with a roar, Sikorsky S-61A-4 Nuri in action and the Malaysian Prime Minister Tun Dr Mahathir Mohamad relived the first LIMA 28 years ago in 1991 and the growth of the show as a top maritime and aerospace exhibition in the Asia Pacific region.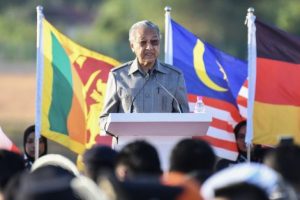 "The industry secured RM14.4 billion revenue with 24,500 highly skilled workers serving the industry," he said, adding that aerospace manufacturing still led the industry with 48 per cent market share while MRO accounted for 46 per cent.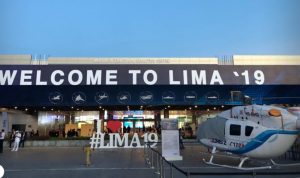 He added, " Malaysia is known for the quality of its aerospace products made here by global industry leaders such as Airbus, Boeing, Rolls-Royce, Safran, Honeywell and Thales. The total export of aircraft, associated equipment and parts last year was RM8.48 billion, up 20.7 per cent from 2017, and reached destinations such as the US, the UK, Singapore, China and France. Some of these products are being showcased throughout LIMA`19 to highlight Malaysia's capabilities in producing world class aerospace products. LIMA`19 will serve as a platform for global players to search for local suppliers involved in the export of aerospace products."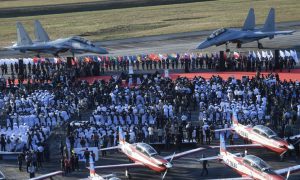 Mahathir lauded the growing marine industry in Malaysia, Shipbuilding and Ship Repair (SBSR), recorded exports of RM1.29 billion last year. "This is an increase of 20.3 per cent compared with 2017 and the industry currently employs over 15,000 people. Our main exports under this sector are ships, boats and floating structures which included among others light vessels, dredgers, floating docks and cargo ships. these products are exported to destinations such as Thailand, Australia, Nigeria, the US and Indonesia." he said.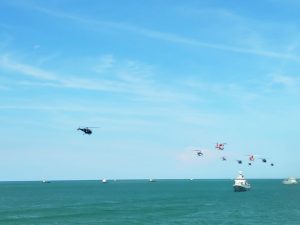 The prime minister said the defence spending in South-east Asia was set to exceed US$35 billion in 2018 while the growth of low-cost carriers in the region was also accelerating commercial procurements. LIMA`19 was also now 60 per cent defence and 40 per cent commercial. It was originally an expo catering to the defence sector. "The original equipment manufacturers (OEMs) are forecasting that by 2037, more than 4,200 new aircrafts valued at US$650 billion will be delivered to this region," he said.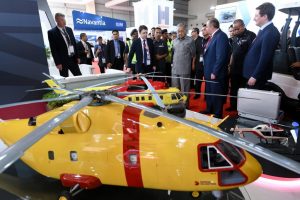 Malaysia allocated RM5.9 billion for the security sector that covers defence, public order and enforcement under Budget 2019."The expenditure will include fitting the Malaysian Armed Forces with advanced armaments and technology to address modern security threats," he explained.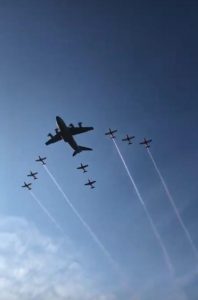 LIMA'19 is hosting business delegations from 31 nations along with 390 defence and commercial companies. A total of 195 international businesses will display their products and services over the five-day exhibition that expects around 42,000 trade visitors.
Armed Forces chief, General Tan Sri Zulkifli Zainal Abidin said government agencies that were involved were coordinating well to ensure the success of the biennial event and the Coordination between government agencies involved and the Langkawi Development Authority (LADA) is at the maximum level .
He said the air segment presented by a Royal Malaysian Air Force team, Russian Knights aerobatic team from the Russian Air Force as well as performances by other teams would be exciting for members of the public.
Military aircraft of the Royal Malaysian Air Force including Hornet, Sukhoi, Airbus Military A400M, helicopters and PC7 aircraft will be enthralling the crowds with the fly pasts.