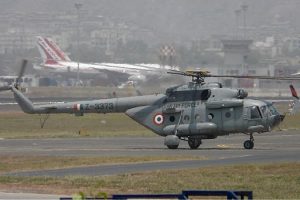 Langkawi. 27  March 2019. Russian helicopters is going to start a new repair centre for  Mi-17V-5 helicopters before late 2019, informed Russian Helicopters Deputy Director General Igor Chechikov at LIMA 2019 air show.
"The Russian side is carrying out pre-commissioning activities as part of an offset to create the Major Repair Center in the city of Chandigarh for a number of main units and subsystems of helicopters of Mi-17V-5 type. There are plans to start their testing repairs before the end of 2019," Chechikov said.
But surprising is his statement, "If the Indian side is interested, Russian Helicopters are ready to extend the capabilities of this center in the future." India has the helicopter in its fleet so it definitely should be interested.