By Antony Szafranek, Vice President – Customers, Asia Pacific Customer Team, Civil Aerospace, Rolls-Royce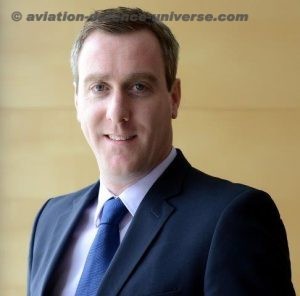 Singapore. 06 August 2018. 
Data is revolutionising almost every industry. This is particularly true for the aviation industry, which has been leading the way in gathering large volumes of highly-complex data from across multiple sources. Now that the costs of storing and processing data have dropped, it is imperative that industries leverage technology and turn data into actionable insights that can be used to shape their sustainable growth strategy and ultimately boost profits.
Harnessing the power of data insight
So how do Indian airlines, which operate in a highly competitive environment, benefit from data collection and analysis to make flying more efficient, hone competitiveness and ensure higher customer satisfaction that translates to better profits? Here are the top three areas where airlines can leverage robust data and actionable insights to make informed decisions, boost operational efficiency or create new revenue streams in order to gain competitive advantage.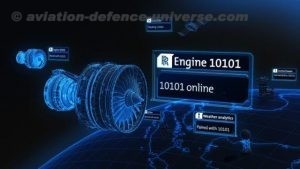 Predictive maintenance
: Today's next-generation of aircraft engines are equipped with multiple sensors that generate massive amounts of data. As an example, an
Airbus A350 aircraft
has 6,000 sensors producing 2.5Tb of data per day. These sensors measure health and performance and provide insights by tracking everything from fuel flow, pressure and temperature to the aircraft's altitude, speed, weather and air temperature.
By combining this real-time information with historical data and robust analytics, airlines can determine the condition of in-service equipment to make proactive decisions on maintenance schedules and ways to maximise aircraft availability. This result in greater efficiency in the maintenance, repair and overhaul process and enhanced fleet management. Predictive maintenance not only enables airlines to keep earning revenue by preventing groundings and disruptions but also helps improve safety by preventing equipment failure.
As part of the Rolls-Royce Intelligent Engine vision, our latest Engine Health Monitoring (EHM) system is now capable of measuring more parameters and delivering greater insights by reaching new parts of the engine. This allows us to now monitor line replaceable units, such as Variable Stator Vane actuators and sensors – small parts that play a crucial role in ensuring our engines are ready and available for flight. We can now predict when they need replacement rather than respond to a failure. Uniquely, the engine can now "talk back" – responding to requests from an operational centre to focus on one particular part or parameter, sending back hundreds of hours of information specifically tailored to that request.
Maximise fuel efficiency
: Fuel is a major cost for all airlines, making fuel efficiency a critical area for innovation. Through advanced data analytics, airlines can track factors such as passenger load, fuel burn, wind speed, altitude and weather patterns and make predictions regarding the amount of fuel needed for a trip. Rolls-Royce has collaborated with Microsoft to analyse real-time engine data to provide airlines with solutions to boost engine operability. As an example, Rolls-Royce is providing
Singapore Airlines
with predictive analytics to reduce fuel consumption across its fleet.
With a Rolls-Royce powered aircraft taking off or landing every 16 seconds, our Airline Aircraft Availability Centre in the UK uses industry-leading data analytics to plan engine operations and maintenance. This helps our customers drive efficiency in an industry where a 1% fuel saving can be worth $250,000 per aircraft per year and an out-of-service aircraft can be costly.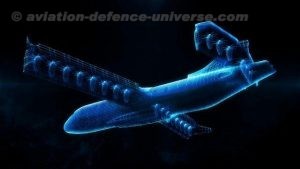 Positive passenger experience
: Creating a positive passenger experience helps airline companies differentiate themselves in an extremely competitive market. Today, passengers are always 'connected' and expect airlines to understand their preferences and continue interacting with them in a highly digitised world.
By incorporating appropriate data and analytics, airlines can empower passengers with information at all stages of their journey, from before they arrive at the airport to take-off and arrivals. This means creating a hassle-free passage through check-in and security procedures, providing innovative personalised offers as well as real-time tailored flight information on delays, cancellations or gate changes and baggage status. Take for example British Airways which uses a 'Know Me' feature to make an in-depth analysis of data for each customer to provide personalized results to them. Delta Airlines allows customers to track their bags through an app from their mobile devices.
With the right analytics in place, airlines will be able to create a positive and an enjoyable flying experience, which has become a standard requirement, not a luxury.
Endless possibilities
The global fleet could generate more than 98 million terabytes of data by 2026
[1]
. By the end of this year Rolls-Royce will receive more than 70 trillion data points from our in-service fleet. There is still room for innovation as there are gaps in data collection and analysis. Our R
2
 Data Labs – a digital analytics and application development hub, which we recently established along with Tata Consultancy Services in Bengaluru, enables us to take advantage of fast-paced data innovation and further develop in areas such as AI and the Internet of Things (IoT). By harnessing the power of data insights, airlines can maximise aircraft availability, optimise operations and create a more positive passenger experience.