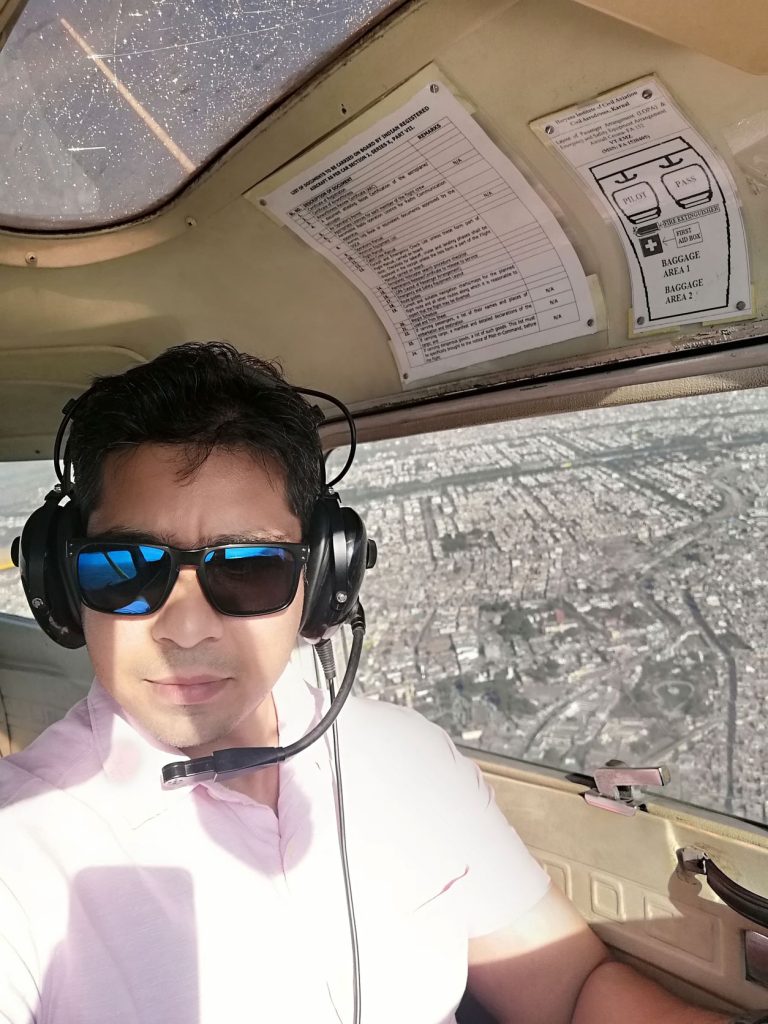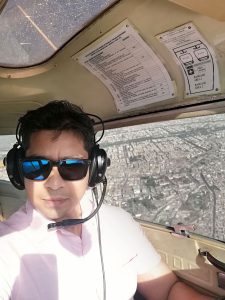 Acknowledged by Asia Book of Records & India Book of Records
Awaiting recognition from World Book of Records
New Delhi. 24 January 2022. It is a story which creates wonder and awe. The main character of the story been acknowledged by 'Asia Book of Records' from Vietnam and 'India Book of Records' for becoming "The First Naval Submarine officer in the world to become a Commercial Airline Pilot". In addition he has also been awarded with the title of Grand Master in the upcoming Asia Book of Records edition.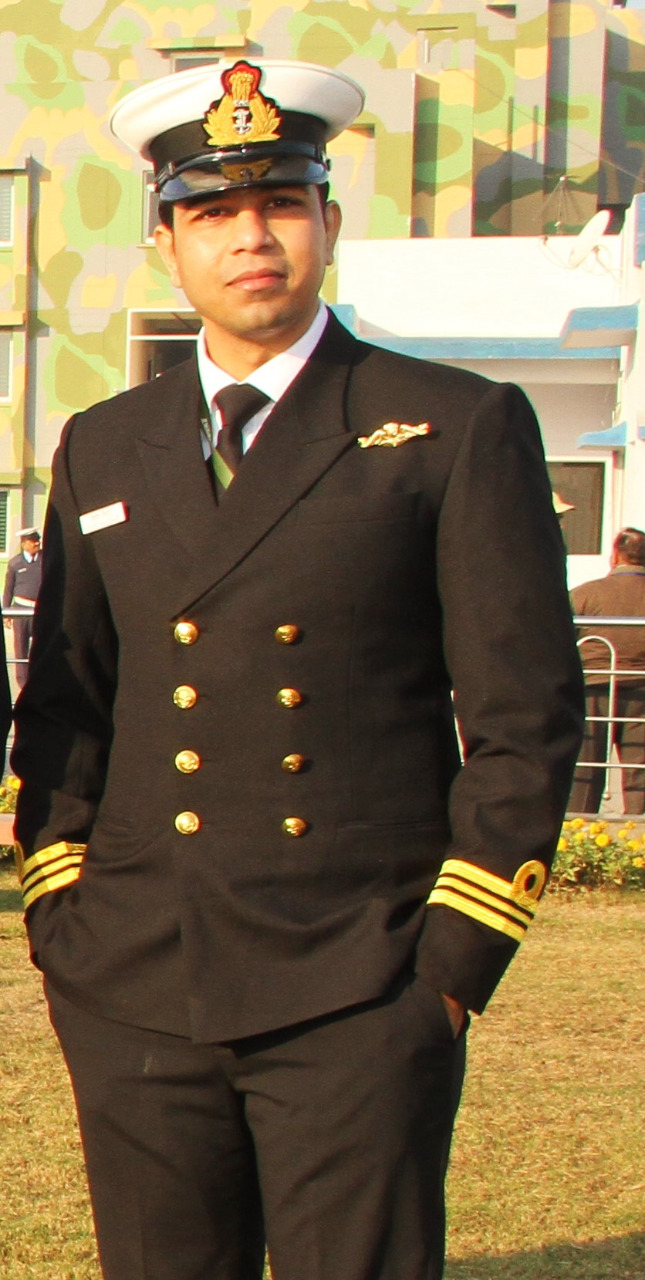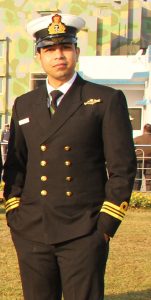 Lets get to know the man himself, Lt Cdr(Retd.) Vivek Chaudhary (Submarine Officer), an alumnus of Indian Naval Academy, commissioned into the Indian Navy in January 2007, who has completed his training for commercial pilot and has got the license to fly ATR72-600 commercial aircraft. The journey from manning the periscope as a submariner to sitting in the cockpit of a commercial plane as Captain is one which is unique and remarkable.
During the tenure of his naval career spanning over 10 years, he served onboard India's frontline Warship – Destroyer INS Delhi as well as other warships such as INS Shardul, INS Nirakshak, INS Tarangini, INS Tir & many others. With a passion to do something distinctive, he chose to serve the prestigious Submarine Branch of the Indian Navy in 2011. This highly specialized Naval Arm where Submariners are among the most highly trained naval professionals with most advanced technical skills and are proficient in submarine operations with "zero tolerance".


"Post rigorous submarine training, I spent a few more months at sea refining my skills onboard Kilo Class Russian submarines and later was awarded the 'Dolphin Badge'. This highly prestigious badge can only be worn by those who have proudly earned the right to serve on the Indian Navy's submarines post successful completion of rigorous training. Life on board a submarine begins with grueling and intense training modules that are certainly not meant for the weak-hearted. In the United Kingdom, for instance, the Submarine training course is rightly titled – 'The Perisher' – which speaks volumes about the perils and struggles of serving onboard Submarines," Vivek told ADU in an exclusive interview.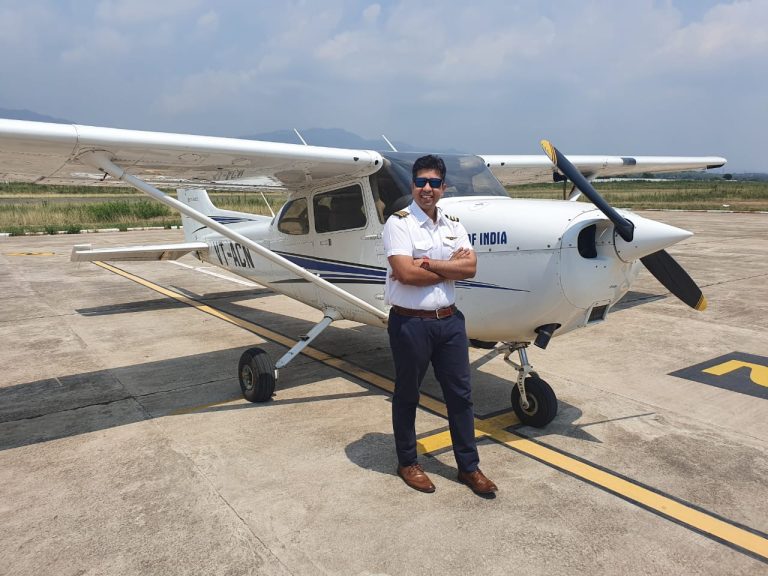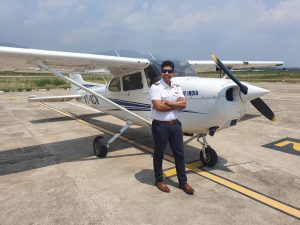 "Indeed, I had an illustrious career and a privilege to have independent charge of three Kilo Class Russian Submarines i,e INS Sindhugosh, INS Sindhuratna, and INS Sindhukirti and participated in many coveted missions. With my persistent zeal to scale higher -literally- I commenced my pursuit of transition from an Indian Naval Submarine Officer to a Commercial Pilot of passenger aircraft while working alongside in a corporate job. I commenced my preparation for attaining a commercial pilot's license in 2017 and qualified for all mandatory examinations by 2018. I started flying training in March 2018, utilizing weekends off from the corporate job. The minimum requirement to earn a commercial pilot license is 200 hours which I completed the same in June 2020 and finally earned a Commercial Pilot License on aircraft Cessna-172 in July 2020 from the Director-General of Civil Aviation (DGCA). Recently, I underwent professional training in Spain (March 2021) and acquired specialization in ATR72-600 commercial passenger aircraft. With this qualification, I am now a fully qualified rated pilot to fly ATR72-600 passenger fleet of aircraft as the First officer. I believe that the transition from mapping the dark deep seas as a Submariner to scaling the heights of the sky as an Aviator is an exceptional demonstration of talent and unique achievement," informed Vivek Chaudhary.
Having acquired both exceptional as well as distinguished skills of a Submariner and a Commercial Aviator, Vivek could be the only one in the world with these diverse skills. He has submitted his details for registering it as a world record and is awaiting response from them.