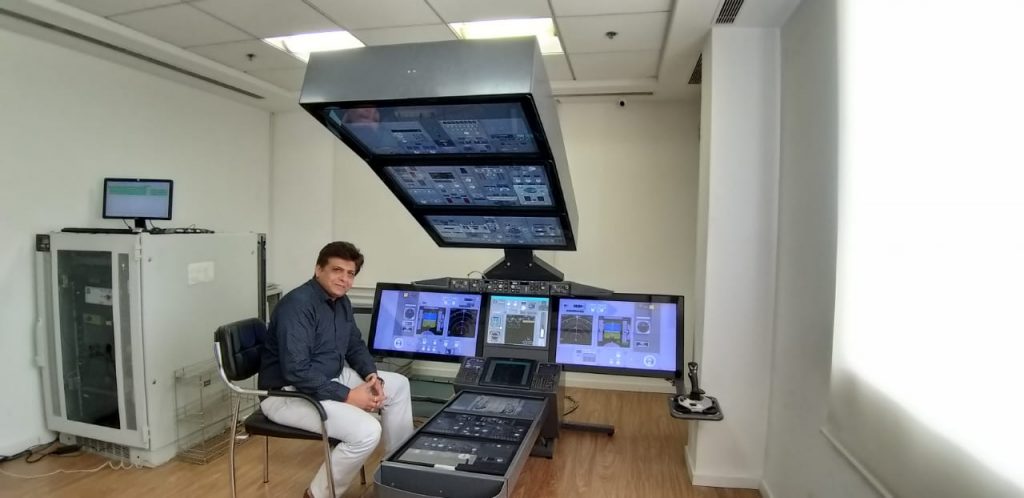 "With 1000-odd planes coming to Indian carriers by 2030, the country faces a huge shortage of pilots. It is to tackle such shortages that more training facilities would be required. So, branching out from our flagship centre in Gurugram, FSTC has set up a similar state-of-the-art centre in Hyderabad," said Sanjay Mandavia, founder and a director of Flight Simulation Technique Centre popularly called FSTC in an exclusive interview to ADU given during a facility visit to FSTC in Gurugram, India.
ADU. There is a visible positive change in the infrastructure of FSTC since ADU last covered it. What is the strength of students and faculty currently ?

SM. Flight Simulation Technique Centre is the most advanced full flight simulation training company in the market today. FSTC is not only India's first stand-alone Approved Training Organisation (ATO) by DGCA but it has also got approval from European Aviation Safety Agency (EASA). FSTC today has the highest number of flight simulator types in India to fulfil the requirement of various airlines in India and the region.
The curriculum conforms to be the best in class with International standards. More than 1000 pilots have already been trained and have been inducted by the major airlines in India and adjoining region. FSTC has achieved remarkable milestones in the last seven years by providing services to the aviation industry and creating a pool of trained pilots to fly all type of aircrafts. Also, FSTC is proud to extend satisfactory training to Indian Air Force and Indian Navy for their VVIP batches.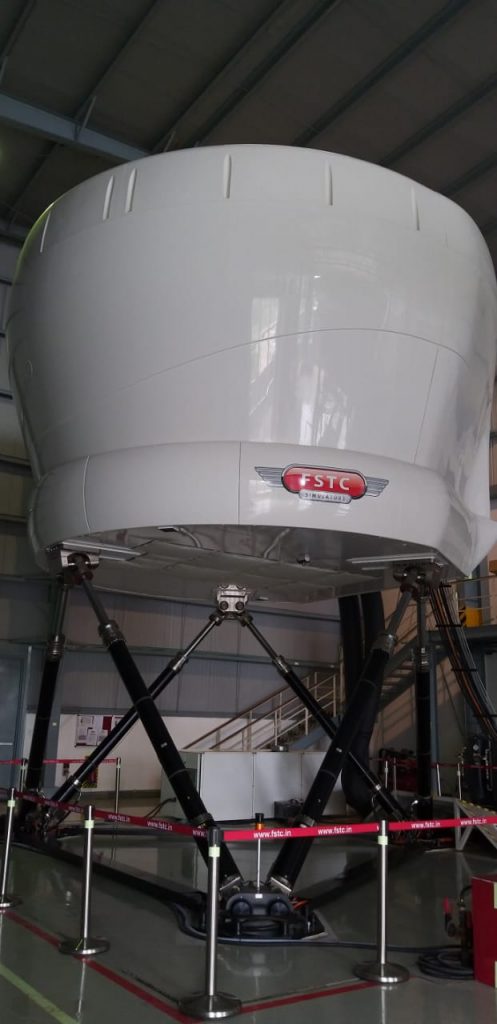 ADU. Please elaborate on the various courses conducted and infrastructure available at your institute .
SM. FSTC today has multiple simulator types to fulfil the diverse requirements of majority of the airlines in India and adjoining region. Recently, through our acquisition of Gujarat flying Club today we are at a stage where we can provide end-to-end high-quality training for both Commercial pilot license (CPL) and Type rating on Airbus A320/ Boeing B737/ ATR /Bombardier Dash -8 Q400 and that too at very competitive rates. We have associations with various Indian and International airlines based out of South East Asia region making us one of the preferred partners for availing such services.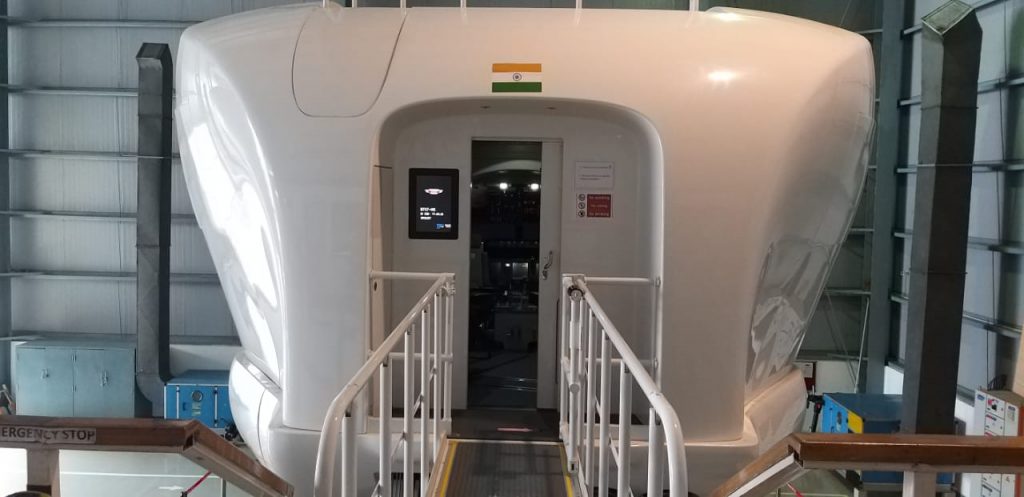 ADU. Are you also conducting mid-career courses for commercial airlines? If so please explain.
SM. The modern-day aircrafts and cockpit system are ever evolving which generates the need of familiarization sessions. Airline pilots spend several days a year in training to brush up on the skills and knowledge needed to fly the aircraft and such kind of trainings are called recurrent trainings. Similarly, we have command upgrade courses, special courses like LVTO (Low visibility Take-off), All Weather Operations (AWO), Zero Flight Time Training (ZFTT) etc. While adapting and configuring our equipment and training modules, we also look to tailor make our training programs to enable airlines to take optimum advantage of the innovative features of the latest fleet.
ADU. What has FSTC to offer to the general aviation sector?
SM. Our vision is to be a premier Aviation Training Establishment offering high quality training duly endorsed by DGCA and EASA in a safe and efficient manner. We offer airlines 2 different flight training locations i.e. Delhi and Hyderabad which enables airline to suitably utilize respective training location close to their home operating base which brings savings on the capital investment, makes the overall training cost competitive and even improves the availability of critical training staff. Our pool of highly trained instructors and well thought out curriculum is another reason for us to be a preferred training partner for number of airlines.
At FSTC, quality and safety of our trainees is of paramount importance. The centre' architecture is designed to meet global standards of excellence offering integrated training solutions and services to Commercial Airlines and individual pilots. We focus on procuring quality devices and personnel to provide world class training solutions and this is a key to our success. This reduces the maintenance requirement and minimizes the potential for unplanned downtime. The adherence to strict SOPs help makes operation more economical for our end users.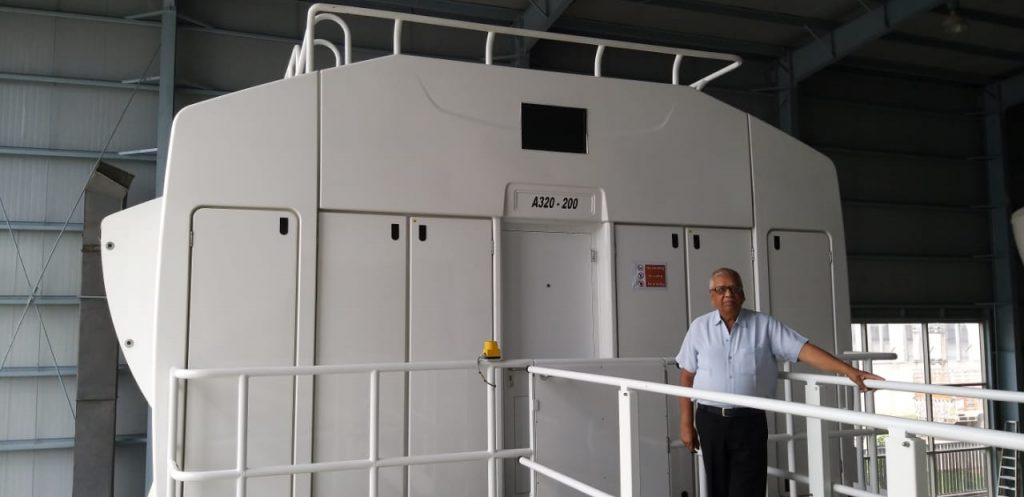 ADU. Which aircraft simulators do you have and how many?
SM. FSTC is capable to conduct Type Rating program on B737 NG, A320 ceo/neo, Dash 8 – Q400 and ATR aircraft types. This year, FSTC has inaugurated has set up another state-of-the-art training centre in Hyderabad at Rajiv Gandhi International Airport with country's first Airbus A320 NEO and Dash -8 Q400 simulator. At present, FSTC has 2 B737 NG, 2 A320 ceo, 2 A320 neo and 1 Dash-8 Q400 simulator at its premise in Delhi and Hyderabad. It has placed an order for two additional simulator of which one will be a ATR-600 and another one will be Airbus A320 Neo type.
ADU. What is the business you do with the Ministry of Defence?
SM. In 2014 FSTC signed a contract with Boeing & MDS for Inducting C-17 simulator adding value to the country's defence capabilities. FSTC is proud to extend suitable training to Indian Air Force and Indian Navy for their VVIP batches.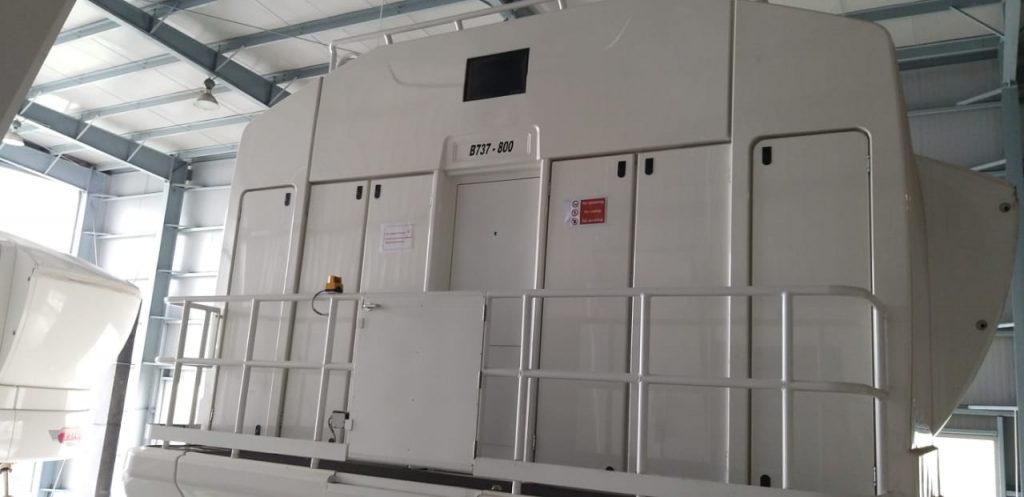 ADU. What is your business with foreign airlines?
SM. FSTC also serve training needs of foreign airlines based out of South East Asia region. Over the years, we have been able to forge long term partnerships with International airlines and are attracting pilots from Bangladesh, Nepal, Philippines etc.
ADU. Has the UDAN scheme enhanced your business opportunity?
SM. FSTC had inducted the country's first ATR 72-500 simulator (soon to be replaced with ATR 72-600) and Dash 8 Q-400 in support of the country's UDAN scheme for enhancing regional connectivity. We see great potential and opportunity in this area.
ADU. What are your expansion plans?
SM. Looking forward, we wish to develop our infrastructure further to support new airplane deliveries into the country and the adjoining region. After all, fostering a pipeline of well-trained aviation professionals is the first step towards ensuring the success of the aviation industry in India and the adjoining region.
ADU. Do you have a robust campus placement ? Please elaborate.
SM. This domain of aviation industry requires specialized skillset with heavy dependence on technical know-how. Understandably, we do not have ready availability of such skilled manpower in the market and lot of on the job training is required by the hired people. However, we haven't explored the mode of campus placement yet but as we expand, we will surely look to hire right talent with the desired passion for the aviation industry in near future.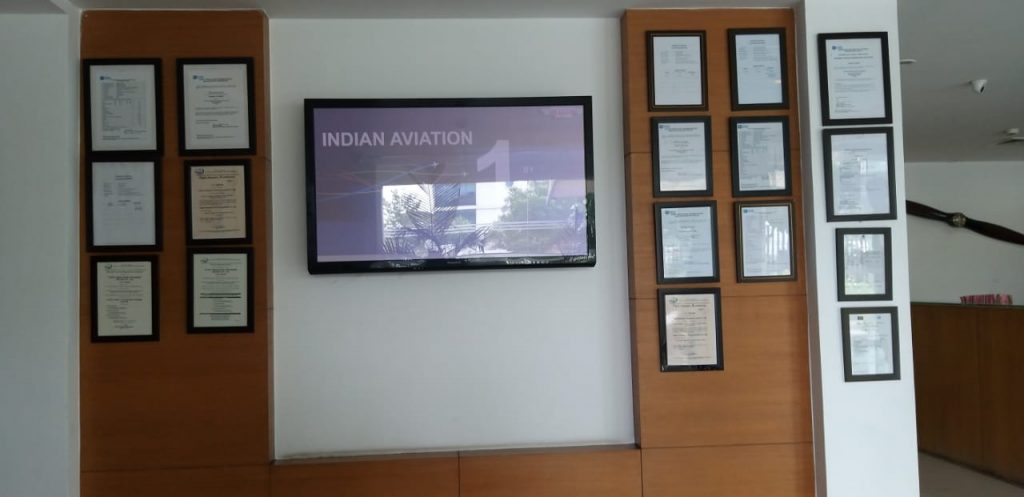 ADU. What are the regulator certifications FSTC has and are they in a permanent or renewable basis?
SM. As already shared, we have ATO (Approved Training Organization) certification from both DGCA & EASA, and FTO (Flight Training Organization) for our Gujarat Flying School from DGCA. All certifications have a validity and are accordingly renewed from time to time.