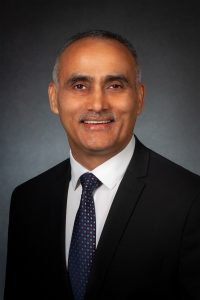 Responds to RFI for MRCBF
Is proud to be a part in India-US strategic march & defence ties
New Delhi. 03 December 2020. "Today, India is the US' eighth largest trading partner and the trade volume stands at $140 billion. India's economic aspirations go hand-in-hand with a desire for trade autonomy that is provided by a capable and modernizing military to support peace, stability and a rules-based order in the Indo-Pacific region. This is another point of convergence between India and the United States as the two countries are increasingly committed to maintaining a free and open Indo-Pacific region. With joint military exercises with India and US, these landmark agreements will make that cooperation smoother. The stage is set for greater interoperability where networked assets of both countries can work together seamlessly," said Surendra Ahuja, Managing Director, Boeing Defence India in an exclusive interview to Aviation & Defence Universe (ADU).
ADU. Can you share an update on your talks with Indian Navy for the F/A-18 Block III Super Hornet?
SA. We are engaging with the Indian Navy on their future requirements and have responded to the Request for Information for the Multi-role Carrier Borne Fighter program, MRCBF. We are quite excited to see how the most-advanced, multi-role, F/A-18 Super Hornet Block III, which is the frontline fighter of the U.S Navy, offers unmatched advantages to the Indian Navy. Block III variant will offer advanced warfighter technologies to the Indian Navy to take-on the challenges of the present and the future.
ADU. Boeing is the largest American defence supplier to the Indian armed forces. How would the signing of the agreements such as BECA help Boeing's future plan for India?
SA. India and the US have made landmark progress to bolster strategic and defence ties, from "Major Defence Partner" to holding "2+2 dialogues" and bi-lateral and multi-lateral security dialogues and military exercises. Cooperation in the area of defence between the two governments has grown considerably and we've seen a rise in the number of joint military exercises, technology transfers, collaboration through co-production, and Defence Technology and Trade Initiative (DTTI) for developing and sustaining dialogue between Indian and U.S. industry. The recently signing of COMCASA, and, now, BECA permits military operational cooperation and technology transfer at levels that were not possible before. In sum, all these developments are hugely welcome and will certainly permit A&D companies such as Boeing to contribute even more towards capability enhancement of the Indian armed forces. At Boeing we've been proud to deliver the C-17, the P-8I, and the Chinook and Apache rotorcraft, in support of the Indo-US cooperation. We continue to see additional opportunities in India to strengthen the mission-readiness and modernization of the defence forces.
ADU. What are some of the big opportunities in defence that Boeing sees in India?
SA. India's defence sector is poised for growth and Boeing is committed to supporting and enabling this progress. Boeing has had a presence in the country for over 75 years now, and we've had many firsts with India. India was the first international customer for the P-8, is the largest international operator of C-17s as also the P-8 and the Harpoon missile was the first US weapon system on an Indian-built fighter.
The future looks promising and we continue to see several opportunities in India. We're engaged with our defence customers on their requirements for the Air Force's Multi-Role Fighter Aircraft and the Navy's Carrier-Borne Fighter program. We are also working with the IAF on the tankers requirement. We are working with the IAF on sustainment and training proposals for both Chinooks and Apaches.
As you know, earlier this year, the Ministry of Defence signed the contract for the acquisition of an additional six Apaches for the Indian Army – much of these aircraft will be built in TBAL, Hyderabad. We're also seeing the growth in our localization of MRO services and training, and the value Boeing is able to provide through the lifecycle of its products. We work with the Indian Air Force and the Indian Navy to provide exceptional operational capability and readiness to the P-8Is, C-17s, and Head of State aircraft through local sustainment services in India. Boeing is also providing pilot training for the Indian Air Force fleet of the C-17 aircraft while construction is underway in another facility for training Indian Navy pilots on the P-8I. We are big advocates for "for India, by India" to tap into the talent and innovation in India to sustain, train and produce these systems. Also, there are exciting developments in India's space arena that allow the private sector to carry out space activities like building rockets, satellites, and providing launch services is positive. We admire India's strides in space exploration and ambitious plans for human space flights and are working to support the ISRO's mission. 
Today, with 11 C-17s, eight P-8Is with four more on order, 22 AH-64 Apaches with six more on order, and 15 CH-47 Chinooks, India is at the front and centre of Boeing's business plans. We established a local company in India, Boeing Defence India, to deliver advanced capability and readiness to our military customers. We are contributing to the growth of India's aerospace industry; that's why we're investing in partnerships across the ecosystem in skilling, research & technology, and manufacturing. India's role in our global supply chain is big and getting bigger. Our commitment to India is deep and it's for the long term. Our vision is to bring the best of Boeing to India and the best of India to Boeing…and to the world!
ADU. Can you elaborate on Boeing's contract for P-8Is for India and additional orders?
SA. Boeing recently delivered the ninth P-8I to the Indian Navy. This was also the first of the four options aircraft, with the remaining three scheduled for delivery next year. The P-8I was inducted in 2013, and is an integral part of the Indian Navy's fleet and has surpassed 29,000 flight hours.  A proven long-range multi-mission maritime patrol aircraft, the P-8I is capable of anti-submarine warfare, anti-surface warfare, intelligence, surveillance and reconnaissance, search and rescue, and is uniquely suited to India's needs for a range of missions across the Indian Ocean Region.