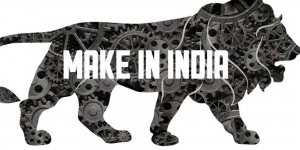 By Jai Kumar Verma
New Delhi. 18 October 2022. Export in defence is a story every nation wants to tell but how many actually get down to writing it is the million-dollar question. Capability to design, produce, market, and eventually sell defence arms and equipment is a niche ability and very few nations are able to achieve it.
India which is a biggest importer of arms and ammunition after Saudi Arabia is determined to enhance its indigenous production under 'Make in India' policy. India also plans to increase its export of weapon systems to Rs.35,000 crores ($4.87 billion) by 2025.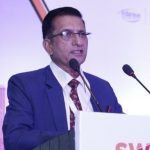 India's defence exports increased 334% in last five years. Defence Minister Rajnath Singh stated that India is ready to export Light Combat Aircraft, helicopters, radars, artillery guns, tanks vehicles, missile systems etc. India is also exporting arms & ammunition, weapon spares, chemicals & explosives, parachutes, leather and clothing items to more than 75 countries including USA, Germany, Belgium, Thailand, Malaysia, Indonesia, Turkey, Israel, Sri Lanka, Bangladesh, Egypt, Kenya etc.
In 2015-16 India's defence export was only Rs. 2,059 crores, it increased to Rs.9,115 crore, in 2019-20 it got a boost of 54 percent in 2020-21 and it became Rs.12,815 crore. In the first quarter of 2022-23 (April-June) India exported defence items worth Rs. 1,387 crore. It is all set to export Indo-Russian jointly produced BrahMos cruise missile worth $375 million to Philippines.
The improvement in Indian defence industry sector is crucial for the safety, security, and development of the country. India, which has two hostile neighbours, maintains large defence forces and the total strength of active defence personnel is about 1.44 million. Besides it India's voluntary military strength is 5.1 million people. India amended its defence procurement, acquisition, and manufacturing policy with the prime object of reducing the import of defence equipment and increase the export of weapon systems. India's Defence Production Policy aims that India should be in the top five global defence manufacturer within few years.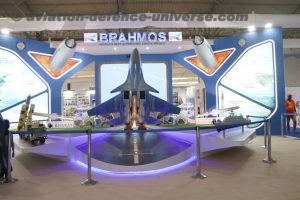 At present Delhi imports more than 50% defence products. Now government has allowed private sector to manufacture defence items. Government is working on dual strategy, on one hand it wants to enhance its defence exports and on the other hand it is emphasising on 'Make in India' programme under which more emphasis is given on 'indigenisation' of military hardware. Delhi wants to reduce import of defence hardware and platforms through its production within the country. Production of defence equipment under 'Make in India' creates jobs, saves foreign exchange, builds up manufacturing base and creates an ecosystem for safety and security of the country.
India imported about 9.5% of total arms export of the world between 2016-2020. Nonetheless as India is emphasising on 'Make in India', in 2022 it stopped import of several defence equipment and platforms including helicopters, short range missiles and all-terrain vehicles (ATVs) for Coast Guard. Defence Ministry also issued lists which included armaments and platforms which would be produced in India by December 2025.
A post on the Defence Research and Development Organisation (DRDO) website dated 22 March 2021 mentions that "During the past 3 years, 79 projects amounting to Rs.8201 Crores directly pertaining to development of new defence equipment i.e., Cruise Missile, Anti-Ship Missile, Surface-to-Air Missile, Air-to-Air Missile, Extended Range Anti-Submarine Rocket, Mounted Gun System, Ammunitions, Electronic Warfare System, Radars, Torpedoes, High Endurance Autonomous Underwater Vehicle etc. have been undertaken."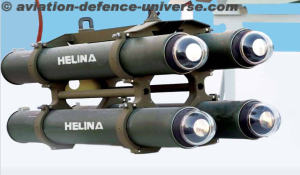 The website also mentions that "Some of the DRDO developed systems which are likely to be available to our defence personnel during 2021-23 are as follow: ASTRA Missile, Anti Drone System, SATCOM Devices in 2021, QRSAM, ADFCR, Helina, ADTCR, Guided Bomb, NAG in 2022 and NGARM, SAAW in 2023.
The website further reveals that "Many DRDO developed technologies such as Battle Field Surveillance Rader (BFSR), Joint Venture Protective Carbine (JVPC) Jammers, 5.56 mm Rifle, 40 mm Under Barrel Grenade Launcher (UBRL), Oleo Resin (OR) Grenade etc are being utilized by the State Police."
The DRDO has also upgraded several systems including Arjun Mk-1A, Akash-NG, Light Combat Aircraft Mk-1A, Medium Power Radar-Extended Range, PINAKA- Extended Range, Guided Electronics & Communication System: Unified Mission Computer for SU-30 MKI aircraft, Internal EW System for MIG-29 Upgrade Aircraft, EW systems for Naval platforms.
The present government since 2014 has adopted an aggressive policy to increase the exports of defence items. According to Stockholm International Peace Research Institute (SIPRI) three Indian companies namely Hindustan Aeronautics Limited (HAL), Ordinance Factory Board (OFB) and Bharat Electronics Limited (BEL) are in the top-100 defence companies of the world.
In 2019 DRDO constituted DRDO Policy and Procedures for Transfer of Technology under which it signed transfer technology transfer contracts with 16 Indian companies and three start-ups under which they agreed to manufacture defence items required by Indian defence forces. In 2019 Defence Minister Rajnath Singh also went to Russia with delegation of about 50 Indian defence companies so that joint ventures can be started with Russian companies to produce defence items.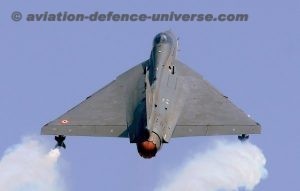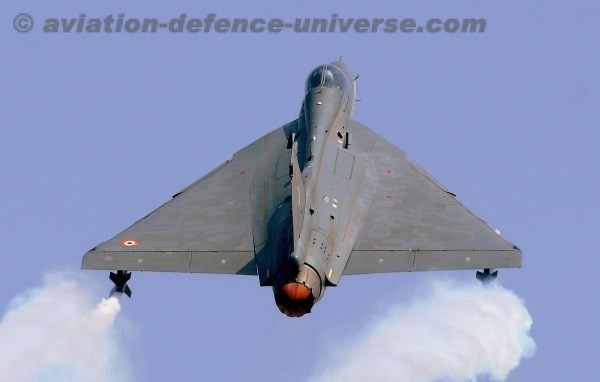 Last month Armenia placed an order of US$ 245 million to India for the purchase of heavy weapons including rockets, missiles, and other ammunition. The relations between Armenia and Azerbaijan have again become tense over Nagorno-Karabakh. In 2020 Azerbaijan liberated Nagorno-Karabakh region from the possession of Armenia. Turkey which is friend of Pakistan supported Azerbaijan openly against Armenia. Nagorno-Karabakh was part of Azerbaijan but as the majority population is of Armenian origin the area was given to Armenia. Azerbaijan is mostly Muslim while Armenia has Christian majority. Turkey supports Azerbaijan while Russia supports Armenia, although as both countries were the parts of former USSR, Russia has cordial relations with Azerbaijan too.
India has agreed to supply Pinaka multi-barrel rocket launchers, anti-tank rockets as well as ammunition to Armenia. The Pinaka rockets were developed by the DRDO which has 52 laboratories all over India and these laboratories are involved in the developing of defence technology. More than 5000 scientists and nearly 25,000 subordinate staff is working in DRDO. These scientists are involved in different fields including land combat engineering, aeronautics, armaments, electronics, missiles, and development of naval systems.
The Pinaka multi-barrel rocket launchers were developed by DRDO but now manufactured by private Indian firms. Indian army is also using Pinaka rocket system which can fire 12 rockets in 44 seconds. For the first time India is exporting Pinaka rockets to any other country. India also exported Swathi radars to Armenia in 2020 worth $43 million. India supplied Swathi radars to Armenia when war was going on between Azerbaijan and Armenia.
The export of armament to Armenia was also significant from strategic angle as a nexus was developing between Pakistan, Turkey, and Azerbaijan and both are supporting Islamabad on Kashmir issue. In 2017 Turkey, Azerbaijan and Pakistan signed a Trilateral Ministers Agreement which established security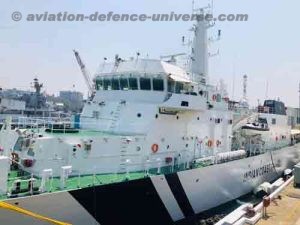 cooperation between them. Besides geo-strategic importance of India -Armenia arms deal, India can export weapon systems to Armenia in future too. In 1995 both India and Armenia signed a treaty on Friendship and Cooperation.
Purchase of Indian weapon systems also indicates that Armenia wants to lessen its dependence on Russia because Moscow also observes a balance while selling armaments to Azerbaijan and Armenia. Secondly now Russian arms are also becoming costly. Pakistan and China both launched a disinformation campaign against Indian weapon systems but Yerevan had not given any credence to it.
The defence equipment market is quite big but there is cut throat competition in the market. The main players US, Russia, France, China, and Germany account for 77 percent of total arms export. According to SIPRI India's share in exports of defence equipment is meagre 0.2% and is on 23rd place out of 25 major arms exporters list.
India should utilise the services of Defence attaches who are posted in different Indian missions abroad. These defence attaches are knowledgeable and can reiterate the qualities and capabilities of the defence systems accurately. Our foreign missions and Ministry of External Affairs should also make efforts to procure orders for defence equipment.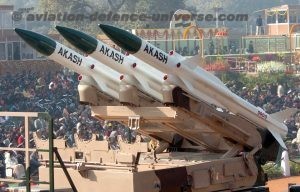 India should improve trial and testing infrastructure of all the weapons as end user whether in India or abroad test the weapon systems stringently. India should also try to use Chittagong and Khulna ports for export to ASEAN nations.
In the present world, foreign policy plays an important role in the arms export. Currently India's foreign policy is appreciated all over the world and its stature has considerably enhanced. In view of policy changes India would be producing good quality armaments in affordable cost. Both these things would be helpful in augmenting India's defence export and it is expected that India would achieve its target in 2025 or before that date.
(Jai Kumar Verma is a Delhi-based strategic analyst and Life member of United Services Institute of India and member of Manohar Parrikar Institute for Defence Studies and Analyses. The views in the article are solely the author's. He can be contacted at editor.adu@gmail.com).