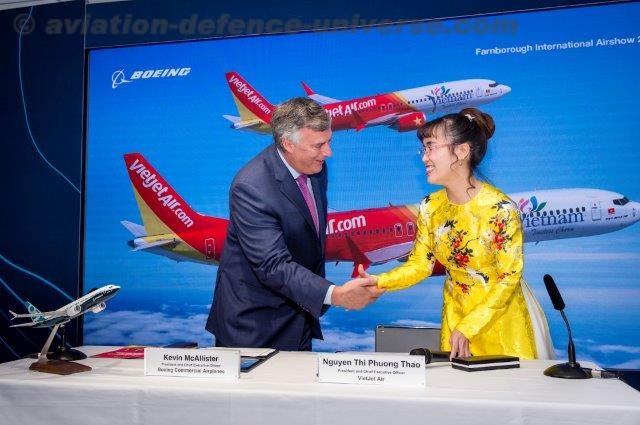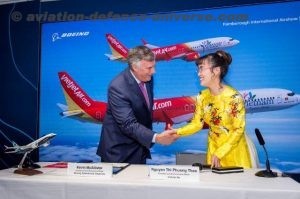 Farnborough, United Kingdom. 18 July 2018. At Farnborough International Airshow 2018, the new-age carrier Vietjet and Boeing Commercial Airplanes signed an order contract for 100 B737 MAX aircraft worth a total of US$12.7 billion.
Vietjet President & CEO Nguyen Thi Phuong Thao and Kevin McAllister, President & CEO of Boeing Commercial Airplanes represented each side for the signing of this landmark contract at one of the world's premiere aviation events.
Vietjet's new order will go toward serving the carrier's development of airline alliances across the Asia Pacific region and worldwide, and further enhance the airline's fleet synchronization, modernization and fuel efficiency up to 2025. The deal is also expected to increase bilateral trade turnover between Vietnam and the United States, the home of Boeing.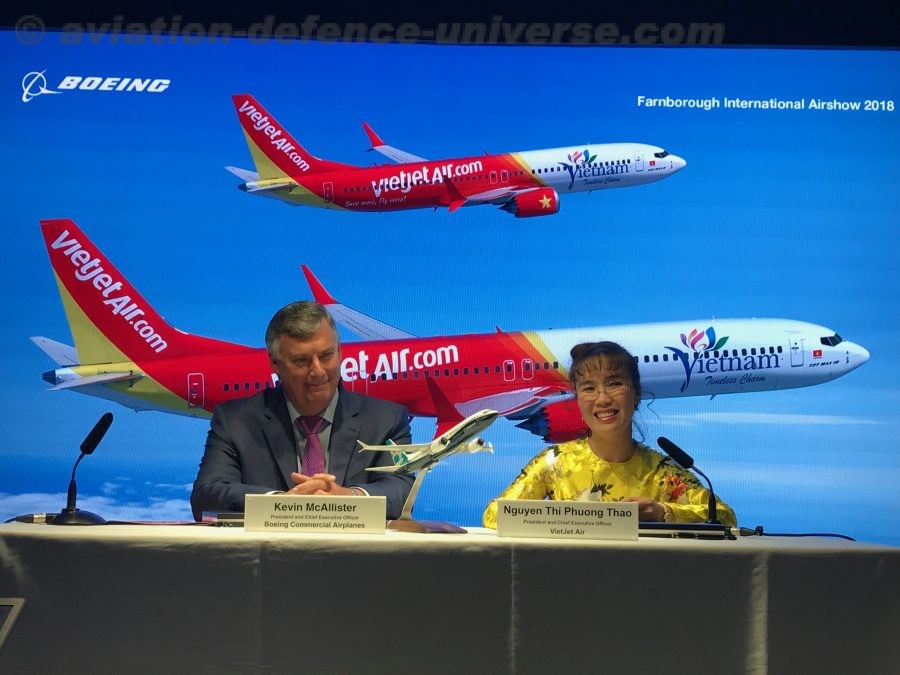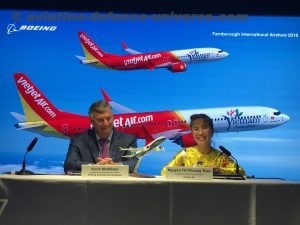 "We are honored to deepen our strong partnership with Vietjet as they become our newest 737 MAX 10 customer. Today's agreement for a repeat order from Vietjet validates the best-in-class capabilities of the 737 MAX family of airplanes," said Kevin McAllister, President & CEO of Boeing Commercial Airplanes. "With this agreement, we take another major step in growing our partnership with Vietjet, one that continues to contribute to the trade relationship between Vietnam and the United States. This agreement also grows Boeing's presence and partnerships across Asia Pacific, developing win-win partnerships in a region with tremendous development potential."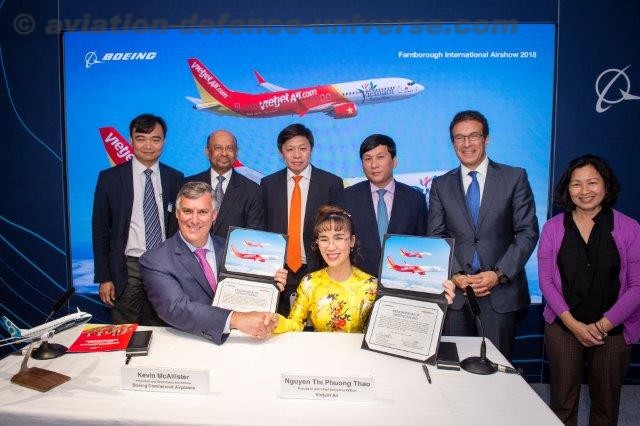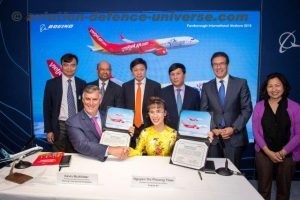 As part of this contract, Boeing Commercial Airplanes has committed to deploying a series of strategic partnership programs to develop modern aviation service ecology in Vietnam, inclusive of Maintenance, Repair & Overhaul, training for pilots, technicians, engineers, and more, as well as special programs for enhancing the management and automation capabilities for airlines in Vietnam and the Vietnam aviation industry as a whole.