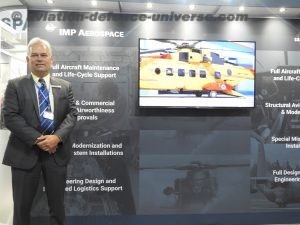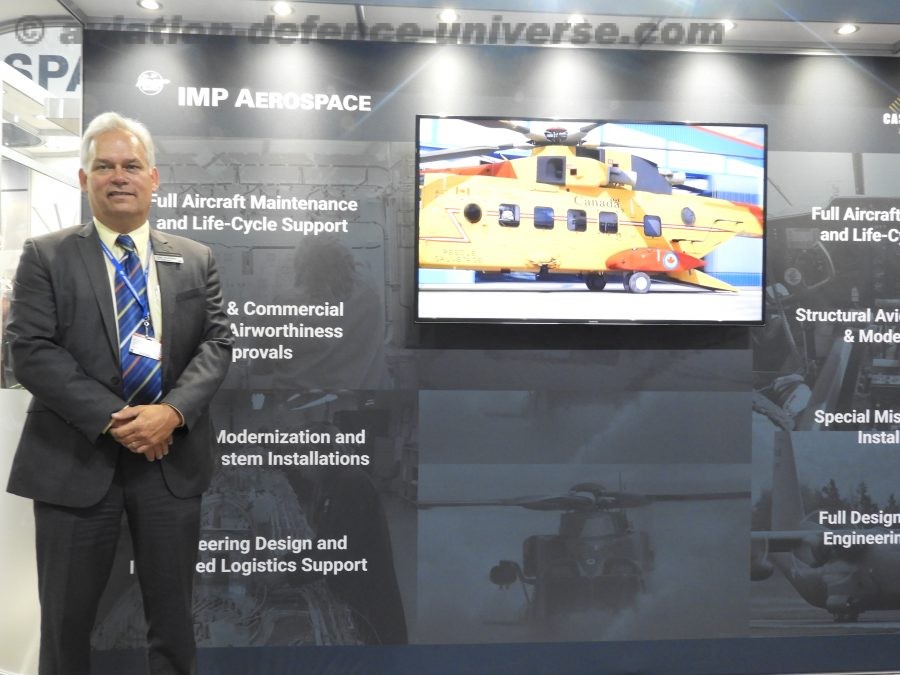 Registered as a vendor for MRO of the choppers
By Sangeeta Saxena
Farnborough. 20 July 2018. A recall into the history of the naval aviation arm of Indian Navy will vouch that one of the most potent weapon platforms in the Naval inventory has been the Seaking helicopter. Since its commissioning on 17 Apr 71 under the command of Cdr MP Wadhawan, used principally for anti-submarine warfare (ASW) and search & rescue roles, the Westland Sea King after having been on the INS Vikrant and INS Virat till their decommissioning, the fleet now operates from INS Garuda  and  INS Shikra air stations. Between 1988 and 1992, a total of 20 Mk42B Sea Kings were delivered to the Indian Navy.
"IMP-A&D  just registered itself as certified vendor for maintenance, repair and overhaul of Indian Sea Kings. We're the largest military aircraft maintenance organization in Canada and have been maintaining the Sea King of the  Royal Canadian Air Force for the last forty plus years, " Vice President of International Marketing Carl Kumpic told Aviation & Defence Universe(ADU) in an exclusive interview during the Farnborough Air Show 2018.
It may be recalled that in May 1998, the United States enacted sanctions upon India as a part of the international response to a series of nuclear weapons tests by India. As of 1999, these sanctions effectively grounded India's Sea Kings because India could not purchase any US-supplied spare parts for the fleet. Westland also complied with the sanctions by refusing to maintain any US-made components. A limited number of Sea Kings were kept operational by manufacturing  of some components by Hindustan Aeronautics Limited (HAL). In December 2000, President Bill Clinton permitted a relaxation of the sanctions. In the late 2000s, HAL and AgustaWestland signed an agreement to jointly maintain and perform upgrades to India's fleet of Sea Kings.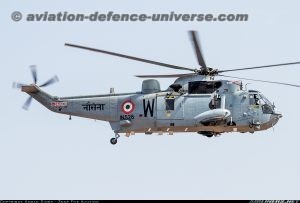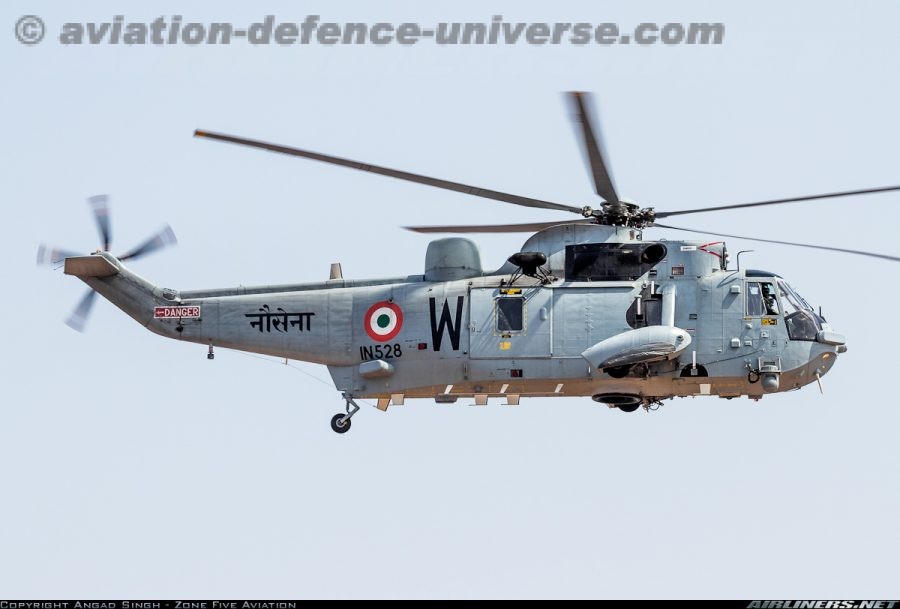 Seventeen of the Sea King helicopters will be upgraded. The upgrade will feature day and night capability, capability to work in adverse weather conditions, integration of two anti-ship missiles with a range of fifty kilometres and a new radar.
"India has a relative legacy of Sea King helicopters  and  has the requirement to keep the Sea Kings flying . We would like to work with Indian industry and the  Indian Navy and give relevant mission capability to the force by this," said Carl.
And as always rumours are rife that Indian Navy would be acquiring Sea King CH-124 helicopters from Canadian Navy, the decommissioned ones which have got upgraded. "We have just got registered as a vendor and qualified as certified vendor . Step next is seeking to  receive the RFI or RFP we would like to be in the list of bidders. The rest is between the two governments and we will know whenever there are developments," he added.
IMP Aerospace & Defence, along with its six Operating Units, provides turn-key military and civilian engineering and maintenance and modification services in ISO 9001 certified facilities. IMP Aerospace & Defence is an Accredited Maintenance Organization (AMO); Transport Canada delegated design approval organization (DAO); Accredited Technical Organization (ATO); a Sikorsky licenced Sea King/S-61; Bell 412; Cormorant CH149/AW/EH101; Lockheed Martin authorized C-130, C-130J, CP140/P-3 modification and maintenance support provider. IMP also manufactures aircraft structural assemblies, wire harness assemblies and space products.
"We are open to doing the MRO for Sea Kings in India itself but most preferable will be to get one or two to be brought to Canada to do the prototyping. To basically define the final configuration once agreed and accepted. Kit will be developed by IMP and we will work with an Indian partner.   Training and tooling for Indian partner will be done by us. Advantage of using Indian Navy facilities and later provide the training there itself might be comfortable to all. We are into talks with military MROs in India for finalising the Indian partner," Carl explained.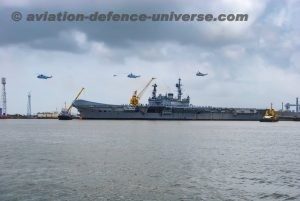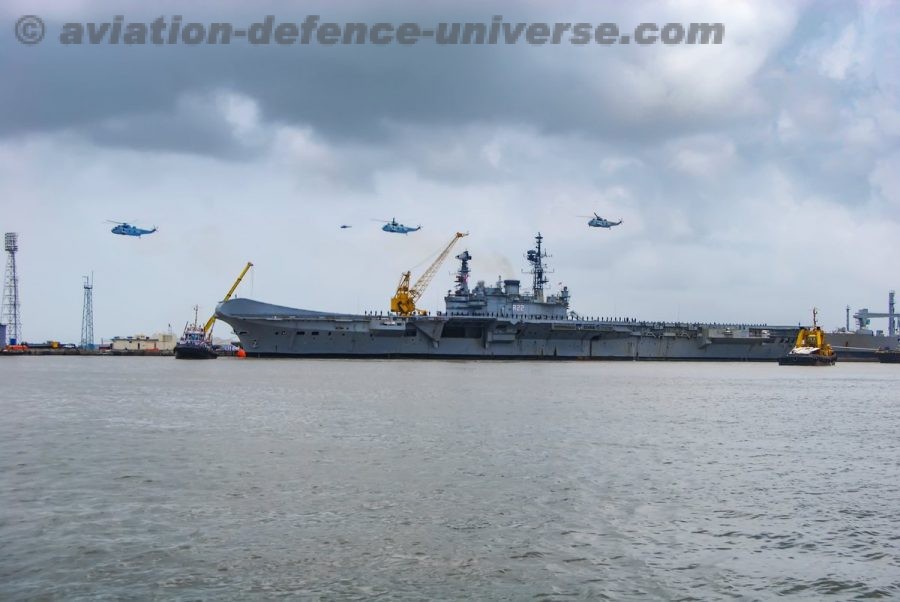 With dropping  defence and aerospace budgets world over and  in Canada too, Carl feels that there is higher global competition and it is a challenge. " In India our competitors in the Sea Kings upgrade programme could be Israeli Aerospace Industries (IAI) and Elbit Systems. What we give is a turn key solution which includes total engineering support, 2nd and 3rd line aircraft maintenance, extensive component level repair and overhaul, publications and material support. The aircraft will not only be infused with a new life but will also be at the peak of its military worthiness," he reiterated.
When asked about what would be the involvement of the Original Equipment Manufacturer (OEM) in the upgrade, Carl replied , " Indian Navy would like to have the endorsement from the OEM but we believe that OEM will not be seen as a prime bidder. OEM retains much of Intellectual Property Right (IPR) and access to new material required for upgrade. Any spares would be negotiated in the entire agreement. IN would buy a suitable number of spares for the new configuration of the aircraft and these wouldn't be sourced from the OEM. Indian Navy will have the final say. There are two types of Sea Kings and both types are extremely similar. We have the experience of upgrading both of them."
On 26 Jul 71, the first Sea King landed on INS Vikrant. The first operational ASW mission was flown on 18 Oct 71. On 31 Nov 71, while on an 'Advance Screen', a Sea King picked up a suspected submarine contact and carried out a Vectored attack for the first time. In the 1971 Indo-Pak War extensive ASW operations were undertaken and the Harpoons clocked over 156 hours of war effort. Sea King is old but with maintenance, it will continue to be a good, flyable aircraft.
In 1967, Kenneth Rowe founded Industrial Marine Products (IMP) Group. In 1970, he entered the aerospace business by acquiring Fairey Aviation of Canada, located at the Halifax International Airport. Fairey had been involved in military aviation products and support since 1948; first for the Royal Canadian Navy, and then for the Air Force. Including the years that Fairey Aviation was in operation, IMP Aerospace & Defence has supported the Canadian government and the Department of National Defence for more than 60 years. For the first 50, this support was limited to depot level maintenance on two aircraft types. In the past decade, there have been vast changes in the company as it has expanded its staff three-fold, and increased its capabilities and the number of aircraft types it supports.
"We're the largest military aircraft maintenance organization in Canada providing in-service support on seven aircraft fleets for our Royal Canadian Air Force. We also have a growing international market. India is important to us and we also want to be a part of the Make in India,  " Carl Kumpic ended the interview with.