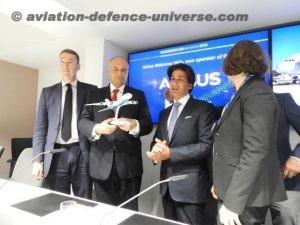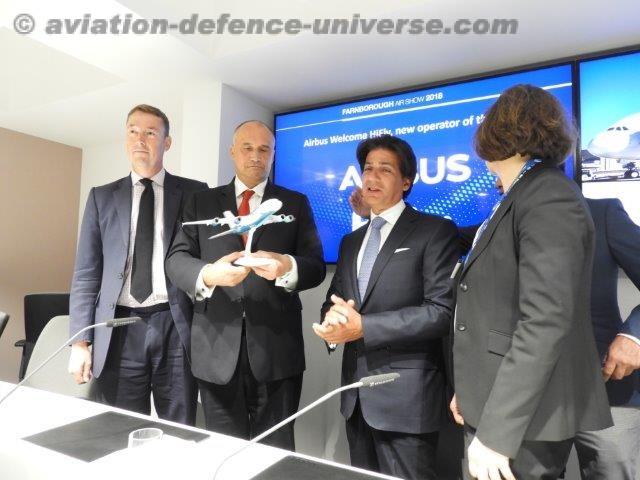 By Sangeeta Saxena
Farnborough/NewDelhi. 28 July 2018. It was 13 years ago when A380 performed its maiden flight in the April of 2005 and even today it attracts the maximum eyeballs . And the Head of Marketing of this flying wonder feels it is still at the forefront.
Speaking to Aviation & Defence Universe (ADU) at the recently concluded Farnborough Airshow Frank Vermeire, the Head of A380 Marketing at Airbus  said that the aircraft is the best solution for 21st century growth. "We believe there is a market in the long distance routes. With nearly 100 routes to  more than 45 destinations, markets for travelling are growing and fastest between big cities. A380 is compatible to Code F  airports and over 400 airports worldwide can receive it," he informed.
Developing the  A380 is an evolving process both in design and technology introducing innovations literally from nose to tail. This includes the Runway Overrun Prevention System (ROPS) for enhanced safety during landing, and the AFDX backbone network technology for on-board data exchange.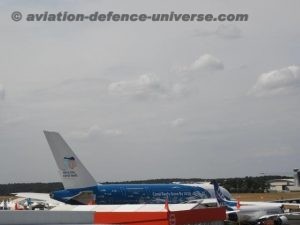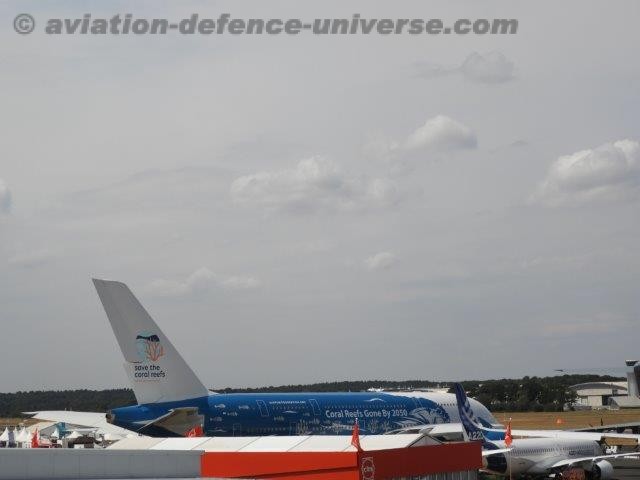 "Many airlines are incorporating a Premium Economy cabin, adding higher-revenue economy class seating while maintaining equivalent overall passenger count totals.  As a result, airlines are able to boost the average passenger yield and generate approximately $13 million in additional revenue annually for each of their A380s," Frank added.
There are more than 150 A380s currently flown by 13 operators. "There are new  cabin innovations that allow even more optimization of the cabin space, thereby allowing us to add additional business and premium economy seats. The new higher seat count configuration, together with the increase in yield, will generate up to $20 million each year in additional revenues per A380, " Vermeire  elaborated.
Hi Fly is the 14th operator and took the delivery of its first Airbus A380 thereby creating a market for second hand  A380s. The plane formerly operated for Singapore Airlines will be offered as a substitute when other carriers have maintenance needs or are otherwise short on aircraft.
 "The Asia-Pacific region has traditionally been one of our strongest markets. We also have India which we see as a high growth region. We are confident that we will sell the A380 to airlines in India for their long haul needs," he said.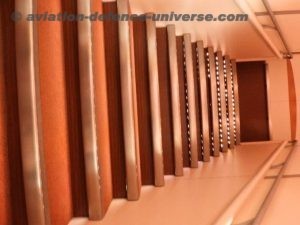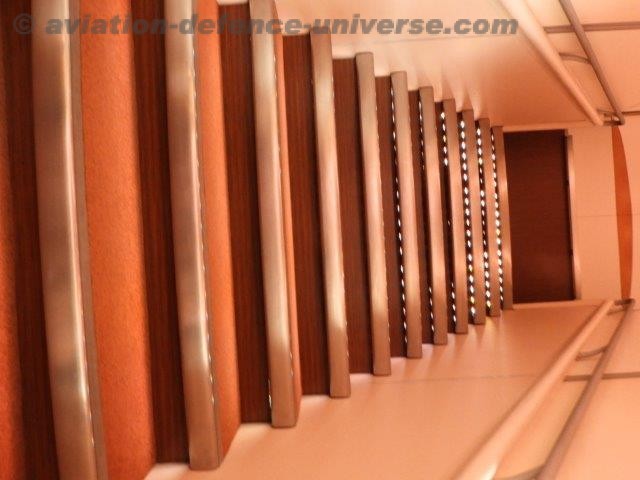 Frank also informed  that the A380 has undergone developmental studies like aerodynamic improvements for a reduction in fuel burn; an increase in the number of available seats in the upper and lower deck cabins; improvements to onboard systems; changes to the maintenance schedule; and a higher maximum take-off weight. "New winglets and other aerodynamic refinements to the wing result in up to 4 per cent reduction in fuel burn. A380 Plus is this new A380. These new winglets – shown for the first time on an A380 at the Paris Air Show last year  are larger than the wingtip fences used today, but their design ensures the A380's overall dimensions remain within the 80 x 80-meter envelope developed from the start by Airbus for the jetliner's compatibility with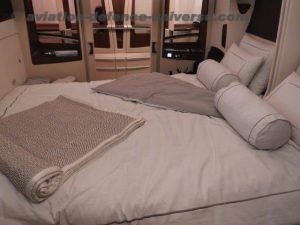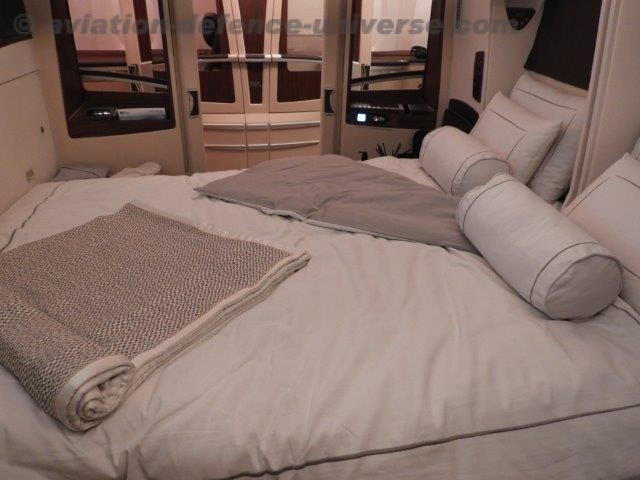 airport infrastructure. There is a new maintenance calendar as a result of which every year, a A380plus would spend an average of six additional days flying instead of in a maintenance hangar – resulting in approximately $27 million in additional revenue, informed Frank.
This conversation ended on a note that A380 provides opportunities for long distance travel and hence  will capture growth and market share, with superior comfort,  better capacity and less of a financial drain on the airline.  Well the 13th year could be a turning point in the A380s forward stride. Airbus is positive and the aviation world is keeping its fingers crossed.