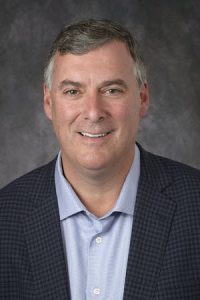 CHICAGO. 23 November 2016.  Boeing's Chairman, President and CEO Dennis Muilenburg named Kevin G. McAllister president and CEO of Boeing Commercial Airplanes, will succeed company Vice Chairman Ray Conner in that role.  McAllister joins Boeing from GE Aviation. Deal is a veteran Boeing executive.
Conner, 61, will continue to serve as Boeing vice chairman through 2017. He will work closely with McAllister in the months ahead on a purposeful hand-off of customer, supplier, and community and government relationships, and to ensure continuity of operations and customer support. Conner also will provide strategic oversight and guidance for the company's transition to a single integrated services business and remain involved in on going product development strategy at Commercial Airplanes.
"With Ray Conner's retirement timeline in sight and an expanding global services market to pursue, these moves will further strengthen and grow Boeing and better serve our customers, employees, shareholders and other partners in the years ahead," said Muilenburg. "We are immensely grateful to Ray for his leadership and contributions to Boeing over nearly four decades, and we will continue to rely on his vast experience and keen insights in supporting the leadership and business transitions underway."
McAllister, 53, joins Boeing after 27 years with GE Aviation, where he served since 2014 as president and CEO of GE Aviation Services. Before that, as vice president and general manager of global sales and marketing since 2008, he was credited with delivering record backlog growth for the nearly $25 billion GE business.
"Kevin is one of industry's best and most highly regarded senior executives, and we are thrilled to have him join Boeing and our strong Commercial Airplanes team," Muilenburg said. "He's a passionate leader with decades of commercial aviation knowledge and experience. He knows Boeing well, shares our values and commitment to our people, and has the results-oriented operational and business experience needed to lead this vital and growing part of our company."
Conner has been corporate vice chairman since 2013, and president and CEO of Commercial Airplanes since 2012. A 39-year company veteran who started as a mechanic on the 727 program, he has held roles that span production, program management, supply chain management, and sales and marketing. A strong believer in the power of education, he has been a driving force in efforts to equip local high school students with technical skills applicable to good-paying aerospace manufacturing jobs and in strengthening the ability of Washington state universities to produce enough engineering and science graduates to maintain a vibrant aerospace sector.