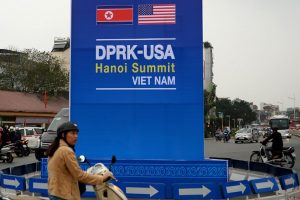 By Suresh Somu
Hanoi. 26 February 2019. There is a mood of optimism as US President Donald Trump gets set for the upcoming Hanoi summit with Kim Jong-un, top leader of the Democratic People's Republic of Korea (DPRK).
In the US leader's words it would be "very successful," anticipating his two-day meeting with Kim would "accomplish a lot."
"That doesn't mean this is going to be the last meeting, because I don't believe it will. But we have subjects to discuss which will be very fruitful," President Trump said.
Trump also hinted that Washington would consider easing sanctions if Pyongyang would do "something meaningful."
He would like to see the "ultimate denuclearisation" of the DPRK, but at the same time noted that he was "in no particular rush" given that the sanctions remain in effect and Pyongyang has refrained from nuclear and missile testing.
LANDSCAPE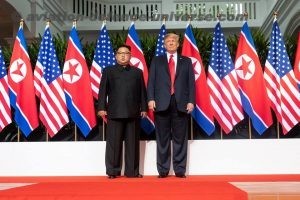 The landscape has changed since, from 'fire and fury' threats to progressive talks coming from both ends. So what does this translate then?
To begin with, the fact remains. On September 9, 2018, North Korea staged a huge military parade to mark its 70th anniversary as a nation but refrains from displaying its most advanced missiles. There were no nuclear tests to mark the day, as has happened in each of the previous two years.
The high level of optimism is a positive sign and President Trump remarked recently as long as there is no nuclear testing, he is in no rush and if there is one, then it will a different deal.
He further reiterated that the atmospheric was very hostile during the Obama administration with North Korea, which is not the same anymore. Yet, the question still stands when and how long will North Korea take to completely denuclearize its weapons?
Good signs: Eight months past after the first summit and no nuclear tests were carried out. However, North Korea has made no substantive steps to dismantle its nuclear weapons.
AGREEMENT
According to observers, the upcoming summit has to come up with an agreement that addresses the process and timing of denuclearisation. In the first meeting, the joint declaration lacked specifics and without a fixed timetable to achieve it.
North Korea has chosen to focus on the first two, establishing new relations and a lasting peace regime, while the US has honed in on the third – the pledge to work towards complete denuclearization.
So it will be of no surprise if this meeting is about agreement on definitions for denuclearization and "peace" on the Korean peninsula.
Especially when, President Trump said the Hanoi summit likely wouldn't be the last time he meets with Kim. So it seems both leaders are taking it slow, focus on forging stronger relations and trust for any meaningful outcome to happen in the near future. So expecting Kim to end the nuclear program next week is rather imprudent.
BOOST IMAGES
On the same vein, both leaders will make use of this meeting to boost their images.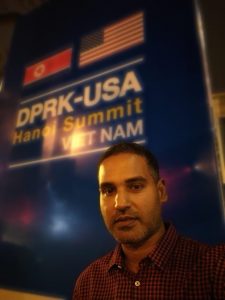 For President Trump, any agreement from Kim from this meeting will solidify and garner greater support from home, something that his predecessors have failed miserably. And for Kim, it is an image amongst the Koreans that the young leader is perceived on an even footing with the US.
To host the meeting in Hanoi, Vietnam is an exemplary of how a communist country from a period of isolation has now become one of the fastest growing economics in the region.
This will definitely propel Kim further to work on the denuclearisation sooner than later. As North Korea has been knifed by series of tightened sanctions that is bleeding the rouge state, it is not at Kim's interest to stall the progress.