By Suresh Somu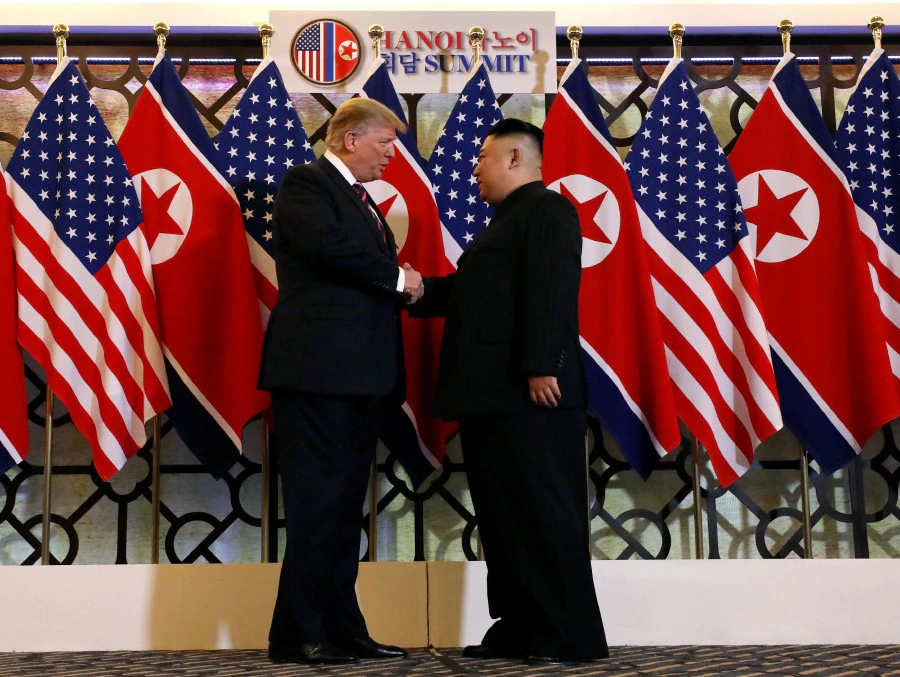 Hanoi. 27 February 2019. Donald Trump and Kim Jong-un have begun their second summit in Hanoi. It was a mutual admiration club when US President called his North Korean counterpart 'a great leader' and Kim appreciated Trump's friendly behaviour.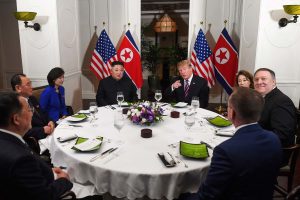 The two leaders walked towards each other like long lost friends and shook hands in front of a dozen US and North Korean flags and hundredes of cameras set up in the city's Metropole hotel.
Taking off from where we left this afternoon, the two leaders met at Sofitel Hotel for the second face-to-face meeting on schedule 20 minutes before a "social dinner" together.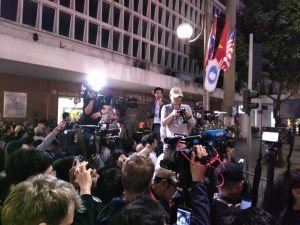 Vibes between the two seemed great and the mood jovial. Speaking to the press as both sat down to dinner, Trump said their brief one-to-one before the meal had already been fruitful as he affectionately touched Kim Jong-un's elbow.
The dinner is over and Trump's has just headed back to his hotel. He and Kim Jong-un will meet tomorrow morning for the first of a series of discussions over denuclearisation.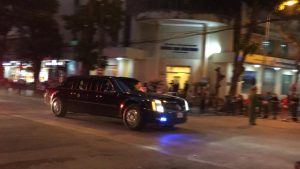 Media jambooree here at the Trump-Kim Summit took a blow when the White House said fewer reporters will cover the Trump-Kim dinner citing the "sensitive nature of the meetings."
Press Secretary Sarah Sanders said:"Due to the sensitive nature of the meetings, we have limited the pool for the dinner to a smaller group, but ensure that representation of photographers, TV, radio and print Poolers are all in the room. We are continuing to negotiate aspects of this historic summit and will always work to make sure the US media has as much access as possible."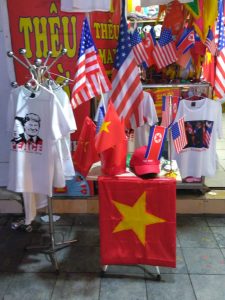 But the best part was apart from the VIP reporters from US, North Korea and Vietnam the rest were left to cover the event in peace. And on my way back to my hotel found the the city markets looking like this with memorabilia of the event stacked for tourists to buy. So now off to a sound sleep to wake up tomorrow to cover the most important meeting of the year. Hope it works just as expected.