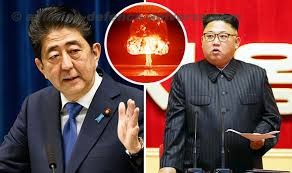 By Suresh Somu
Jakarta. 09 May 2019. Is President Donald Trump really capable of holding the crucial trump-card to be an amicable peace-keeper in the global political arena?
Analysts feel the US President appears to be going on over-drive especially as he discreetly watches the 2020 United States presidential election, scheduled for November 3, 2020, where he hopes to not only boost his image as a tariff king globally, but also be able to bring a lot more peace and harmony. Right now, on his plate, is the North Korea menu where he hopes to convince Kim Jong-un to set aside the nuclear armoury and to go about holding the proverbial olive-leaf.
Trump has been quite successful in providing good television mileage with his stump-speech moments. He gloated about his "strong and close relationship" with the North Korean leader, something which his predecessors had failed. But analysts say that the truth may well be far from it as North Korea has been busy producing nuclear material into its new weapons.
Trump doesn't believe in giving up too easily as he wants an amicable ending with a signature diplomatic initiative. But post events only showed that it's not going to be walk in the park with Kim. During the recent Hanoi summit, his offer to dismantle the main North Korean nuclear facility in Yongbyon in return for the lifting of five major sanctions has fallen apart.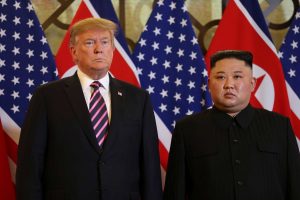 THE TRUMP TWEET
But Trump continues to remain confident in one of his recent strongest tweets: "Anything is this very interesting world is possible, but I believe that Kim fully realise the great economic potential of North Korea and will do nothing to interfere or end it. He also knows that I am with him and does not want to break his promise to me. Deal will happen!"
And to the effect, the US is relying on its allies to work closely with North Korea to ensure peace continues in the Korea Peninsula. With the recent indication that Japanese Prime Minister Sinzo Abe is expected to visit Kim to resolve unsettled issues and take proactive steps towards normalising relations.
Japan's Chief Cabinet Secretary Yoshihide Suga told a press briefing that Abe has stated that he wants to end "mutual distrust" and meet Kim to resolve a number of matters following a telephone conversation with Mr Trump.
But North Korea in the meantime, appears to be showing its mischievous hand. The North Koreans fired several "short-range projectiles" from its eastern coast which rattled its closest neighbours.
South Korea presidental spokeman Ko Min-jung said the government is "very concerned that North Korea's action were against the spirit of Sept 19 military agreement" to cease all hostile acts and urged North Korea to resume dialogue with the US.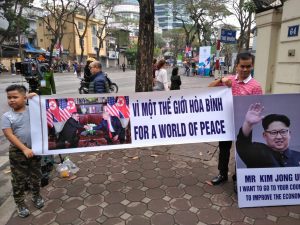 MEANINGFUL DIALOGUE
One wonders what's really bugging Kim? Is he becoming increasingly more negative that there will be any meaningful dialogue with Trump as the latter walked out of the recent summit?
With the most recent rebuke by Kim accusing the US of acting in "bad faith" in talks on his country's nuclear arsenal, this will be only be the start of the tipping point. Mr Kim continuous frustration with Trump's refusal to grant sanctions relief would well be his actions by provocation. And perhaps a check to see how much Mr Trump will turn a blind eye as a measure to play down tensions.
Bloomberg quoted experts as saying the drill potentially included North Korea's first ballistic missile launch since 2017. And the move was intended to escalate the pressure on Trump to return to negotiating table.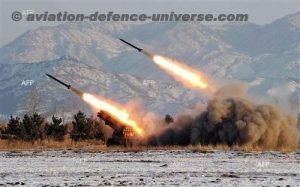 MILITARY MOVES
Pyongyang has since ramped up the pressure with a series of military moves, which included Kim inspecting an air force drill last month, and was followed a day later by the testing of a tactical guided weapon.
The most recent projectiles, which some experts said could be from multiple launch rocket systems and not ballistic missiles, flew 70 km to 200km before landing in the sea. The weapon-tests indicate that North Korea may be looking to thwart US missiles interceptors, according to former Colonel Kim Ki-ho, a defence professor at Kyonggi University in Seoul.
Neither the US nor South Korea confirmed if North Korea fired a ballistic missile which could well be in serious violation of international agreements and could further complicate the détente with Pyongyang.
So the US and South Korea has played down the threat which could be construed as a green light for him to carry out more short-range testing. And according to analysts, this is a move to ensure that door is kept open for nuclear negotiations.
So whatever cards are being played, someone is holding on to the real trump-card and it could well be a very tactically-minded Trump as he continues to make a calibrated approach through his allies.
Mind you, he wants to project himself as an amicable peace-keeper in the global political arena as the clock ticks down to the 2020 United States presidential election, where Trump hopes to prove his biggest critics wrong.