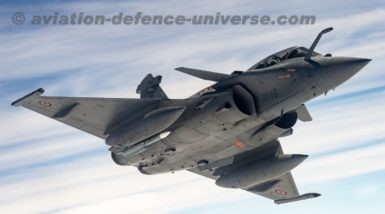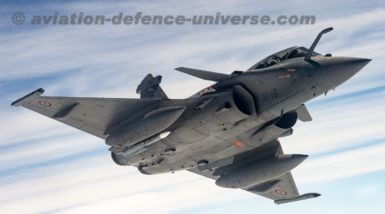 Paris. 19 March 2021. Admiral Pierre Vandier – Chief of Staff of the French Navy, and Air Force General Philippe Lavigne – Chief of Staff of the French Air and Space Force, jointly approved the entry into operational service of the Rafale F3-R fighter jet.
The upgrading of the French combat aircraft capacities ranks high on the list of priorities of the French military expenditure plan (LPM) which provides for a 2.7 billion euro investment in the development of the new versions of the Rafale over the 2019-2025 period.
The French Navy and the French Air and Space Force are now authorised to make operational use of all the capacities that are developed around the F3-R standard, which is already installed in half the French fleet and will eventually be installed on all Rafale aircraft in service. Both forces now have a world-class multirole fighter aircraft at their disposal capable of operating in the most contested environments.
The decision also applies to the Rafale aircraft of the GAE (carrier air wing) operated from aircraft carrier Charles-de-Gaulle, or those of the French.