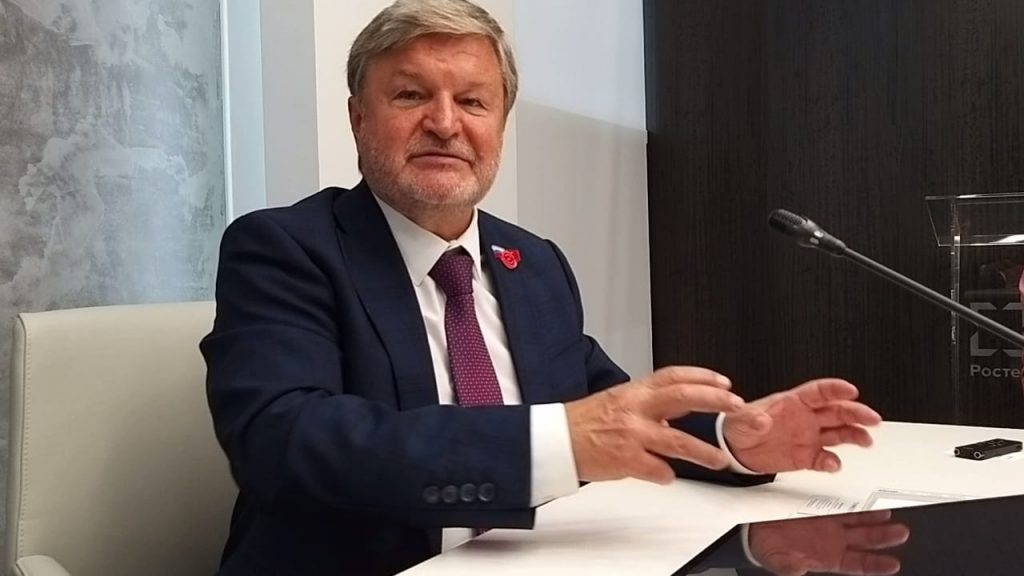 Unfazed by CAATSA
Indo-Russian defence trade worth 15Bn USD since 2018
Ready to supply as well as start production of AK-203 & Ka-226
By Sangeeta Saxena
Moscow. 25 August 2021. "S-400 is on schedule. There are no delays. The contract is being fulfilled as per the timetable given in the contract. Let us complete first stage delivery according to the present contract and then we will discuss what ToTs can be made," stated Victor N. Kladov, Director of International Cooperation and Regional Policy of Rostec State Corporation, in an interview at Army 2021 Moscow to Aviation & Defence Universe (ADU).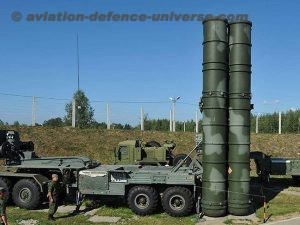 He added, "Of CATSAA we have no fears and our Indian partners have no fear. Prime Minister Modi's government stands very firm in India's national interest. Time frame should be a few more years. CAATSA is not against Russia. It is against Third World countries cooperating with Russia's. No problems whatsoever in instalment payment. We are getting it on time. It is no more an issue. There were initial difficulties due to banking restrictions, but then we took to G2G level and we use a different currency ."
Indo-Russian trade has always led the path in the defence trail and Kladov reiterated ,"We maintain the same level of technical cooperation like before despite restrictions, pandemic of corona virus and Delta strain of the virus. Last three years we have , since 2018 we have registered some 15 Bn USD worth of trade . Big programmes are ongoing and other programmes are folding. India remains Russia's major strategic partner. If you look into the Indian strategy to develop it's Army, Navy and AirForce, we are part of each of them . Ofcourse competition is getting very much stronger last few years and we have compete with other countries like US, France and Israel. So we improve quality of equipment, we transfer technologies, follow Make in India, set up joint venture and share technologies which give us an advantage compared to the other nations. And we are very hopeful that in the foreseeable future Russia will be India's major partner."
On a question on the status of joint ventures between the two nations he recalled the long standing joint ventures the two nations started long back. India-Russia have produced jointly Sukhoi, T-90 MBT and for development of Brahmos supersonic missile for years. We are implementing diverse joint projects for the armed forces with a degree of cooperation between the enterprises of our two countries that is unique for the world market. Long-term cooperation with HAL continues for the licensed production of Su-30MKI, which is the most numerous aircraft in the Indian Air Force. The HVF plant is producing T-90 tanks for the Indian ground forces, and Mango shells are produced at the artillery factories of the Indian Ministry of Defence."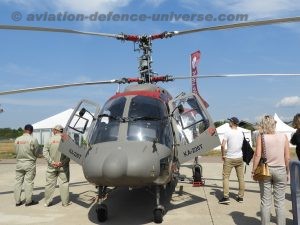 The cynosure of eyes at the recently held MAKS 2021 & the ongoing Army 2021 shows has been the Ka-226 helicopter. "As per the new JV for producing Ka-226 we are ready to kick start production. All that is required by the final decision by Ministry of Defence, Government of India. We lost a few years talking about localisation. The end user was not quite satisfied about the level of localisation and insisted on increasing the percentage. At the end of the day we have 70% localisation which is probably the highest amongst other nations. You need to take into account that Ka-226 has a French engine which is why we cannot make localisation 100 %. We think that certain things as it is now is very difficult to produce in India at the moment. We have to balance cost when you calculate price tag you also calculate cost for which is better -to make in country or produce outside. It is always a matter of discussion. First 60 will be made in Ulan-Ude in Russia and then 140 will be made in India."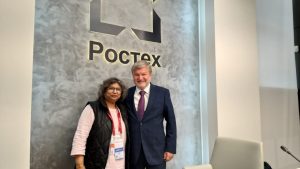 Earlier in an email interaction Kladov had told ADU, "I would like to note that we are not only interested in delivering aircraft, but also organizing a comprehensive industrial partnership. The degree of Indian involvement depends directly on the number of ordered aircraft. The partnership can include authorization of a maintenance and repair center, creation of localized warehouse for spare parts and a training center, and even include production of individual structural elements and eventually assembly of the aircraft and localization of the main aircraft components and assemblies, in case of large orders of 200 aircraft."
At the interaction during Army 2021 he informed, "We have set up a new company this April under presidential degree and it is called National Aerospace Service Company , NASK. which will cover up a whole entire life span of the aircraft and helicopter from the first day to the last day. So this company is now being organized being set up so the company will take over all lifetime service for the aircraft platforms and airborne equipment including avionics and equipment weapon system into their own hands. Their immediate plans are to set up joint ventures with the related companies in India to do all overall MRO in country. It will also in India produce spares and carry out MRO activity. So from my knowledge the first step of the newly special established company was to send the guy to India and he is now working with Indian bureaucracy trying to register new company within the Indian government. Only registered companies can be passed. they're looking into for different partners for different systems. Of course when it comes to the aircraft big companies like HAL are natural partners. In other cases we are looking into small and medium companies even startups that have enough technical capability to set up a MRO for instance. For 226 we have already signed contracts with five to eight local companies in India so they'll be part of this chain of production."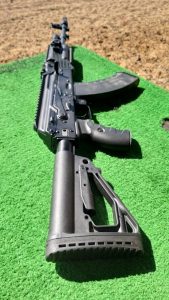 Kalashnikov is a house hold term world over courtesy the AK-47 assault rifles and it's derivative AK-203 will be made in India in the JV. "For the manufacturing of AK-203 we have submitted the proposals to the Indo-Russian Rifles Private Limited (IRRPL), a joint Russian-Indian venture which in turn has sent the contract, to Indian MoD and we are waiting for the signature. We are ready to supply equipment and start production also," said Kladov. AK-203 is the latest version of the AK-47 rifle. These rifles will replace the 5.56×45mm Indian Small Arms System (INSAS) rifles that are currently being used by the Indian Army, Navy and the Air Force in addition to police and para military forces.
On the current status of Brahmos Kladfov informed, " We set a JV between our party and HAL for joint production of Brahmos. This joint venture has to start, kick off production. Once it gets a contract for India it will start production and will start marketing to third countries. Malaysia was considered by Brahmos and also Philippines . Philippines have to limitations one is lack of funds and second very serious pressure from US. With Malaysia there is no government at the moment. We have a few programmes in Malaysia which are suspended."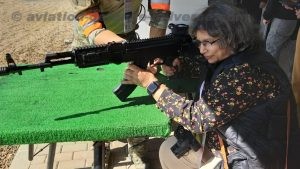 He confirmed that Russia has made a pitch for three more Kilo Class submarines for India for filling up the shortage of Indian Navy and was are part of the 75 I project too. " We forwarded our proposal together with our partner companies in India. The RFI is submitted and we transferred the RFP later and we are waiting for the government to decide.
He ended the interaction with the confirmation that the delivery of Akula Class nuclear submarine was on track but since it was government to government he would not be able to talk about it.