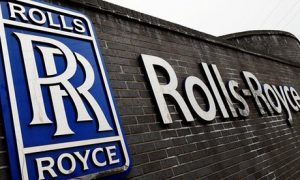 New Delhi. 05 December 2016.Rolls-Royce has signed a Memorandum of Understanding (MoU) with Rajiv Gandhi National Aviation University (RGNAU) to build future competencies required by the Indian aviation industry. The signing ceremony took place as part of the Visitor's Conference at the Rashtrapati Bhawan in the presence of Hon'ble President Pranab Mukherjee, the Vice Chancellor of Rajiv Gandhi National Aviation University – Air Vice Marshall Nalin Kumar Tandon AVSM, VM (Retd.) and Kishore Jayaraman, President – India & South Asia, Rolls-Royce.
RGNAU was set up to facilitate and promote aviation studies and research. It will start functioning soon at Fursatganj in UP.As India's first aviation university, it will commence training of aerospace/rocket engineers, aspiring pilots, Aircraft Maintenance Technicians/engineers and cabin/ground crew.The MoU outlines how Rolls-Royce will support RGNAU to help develop curricula and offer international experts for guest lectures to help the maturity of the university. Rolls-Royce will also offer internship positions to qualified students across Rolls-Royce sites in India.
According to IATA, India is expected to be the third largest aviation market with 278 million passengers by 2026. Kishore Jayaraman, President – India & South Asia, Rolls-Royce explains what this means to India in terms of skills development to ensure self-sufficiency.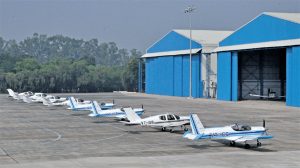 "India's aviation sector currently supports 8 million jobs, and with the burgeoning aviation industry, we need to ensure a steady pipeline of highly skilled talent. Rolls-Royce is committed to work with academic institutions to help provide students with ready-employable skills. As such, we are proud to collaborate with RGNAU in pursuit of this objective. Through this collaboration, we will continue to play an integral role in the development of India's aerospace ecosystem," he said.
According to Air Vice Marshal Nalin Kumar Tandon, Vice Chancellor, Rajiv Gandhi National Aviation University, "Rajiv Gandhi National Aviation University considers the partnership with Rolls-Royce – a world-class player in the aerospace industry to be a watershed moment in its endeavour to offer world class aviation education in India. This partnership will help our faculty and students develop the most appropriate skills they will need in the aviation industry by gaining access to the global technical experts."