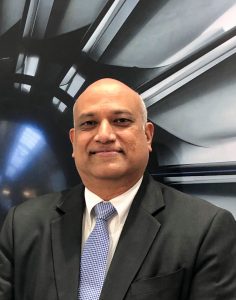 New Delhi. 08 October 2020. "Rolls-Royce has been India's military partner for over eight decades and is well positioned to partner India's journey of self-reliance with reinforced air, naval and land defence capabilities. Already, 750 Rolls-Royce engines of 10 engine types are powering aircrafts of the Indian military. In addition to this, our field service representatives work in close support with IAF personnel to maximise the availability of engines on wings and provide on-ground technical advice directly to our customers, thereby drastically reducing maintenance and overhaul times. The company's MTU brand of engines power India's indigenously developed Arjun Main Battle Tanks as well as several Indian Coast Guard and Navy ships with service teams present at several locations along the Indian Coastline," said Kishore Jayaraman, President, Rolls-Royce India and South Asia in an exclusive interview with Aviation & Defence Universe (ADU).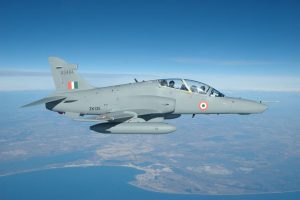 ADU. What is your outlook for the Defence sector in India?
KJ. The COVID-19 pandemic has reset priorities for nations, and with shifting geopolitical considerations, defence remains a critical focus for countries today. Countries are investing to upgrade major defence platforms, with a greater focus on technological and digital capabilities.
The defence sector in India has come a long way and today boasts of a healthy ecosystem of manufacturing and supply chain capabilities. As India renews its focus on strengthening its defence capabilities while localising technology and manufacturing, we believe the time is opportune for strategic partnerships. Against the backdrop of the changing global and regional geopolitics, co-development programmes with local manufacturing as a corollary can offer a much-needed impetus to leapfrog India's goal of self-reliance.
India today has the width and weight to invest in co-creation programmes through collaboration with willing global players to co-develop relevant technologies and intellectual property (IP) in critical areas. There is significant opportunity to work collaboratively to co-develop design and technologies, and build an ecosystem that enables manufacturing across locations. Political will and effective supply chains can enable all this to become a reality through a connected ecosystem of public-private partnership. This will catapult India's vision to create a strong ecosystem and commercialise production locally, and eventually use this base to boost global supply chain and export capabilities.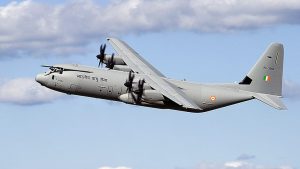 ADU. How is Rolls-Royce positioned to partner India in attaining Atmanirbharta in defence? In light of the government's recent announcements on defence procurement, where do you see Rolls-Royce playing a role?
KJ. India has an ambitious roadmap to spend US$ 130 billion in the next five to seven years to modernise the armed forces. This includes procurement of a range of weapons, missiles, air defence systems, fighter jets, submarines and warships, drones, surveillance equipment and developing infrastructure for extensive use of artificial intelligence. Simultaneous to this is the government's self-reliance vision to step-up local defence production and create 'Atmanirbharta' in Defence. India's recent reforms on defence procurement are also a significant step towards becoming Atmanirbhar and boost indigenous defence capabilities.
Rolls-Royce has been an early proponent of 'Make in India', having partnered with Hindustan Aeronautics Limited (HAL), India's largest defence manufacturer, for the licensed production of Rolls-Royce engines in India for over 60 years now. We have been consistently working with Indian industry partners to strengthen supply chain capabilities in the country in line with global quality standards. Indian Aerospace Manufacturing Private Limited (IAMPL), our joint venture (JV) with HAL, is today a fully-accredited benchmark manufacturing facility within the Rolls-Royce global supply chain, operating the latest technologies to the highest levels of aerospace compliance. We have also entered into a JV with Force Motors to move the manufacturing of the entire line of 1,600 series MTU engines and gensets from Germany to the facility at Chakan near Pune, by the end of this year. We have also nurtured engineering talent in Bangalore and Pune to work on global research and development (R&D) programmes.
With these, we have a strong base of capabilities across technology development to supply chain and manufacturing, built over many years. Add to this our proven commitment to India through successful transfer of whole engine technology. We have also successfully participated in and led international combat engine collaborations in many markets. We believe, therefore, that Rolls-Royce is well positioned as natural partners in India's defence growth and 'Atmanirbhar Bharat' journey.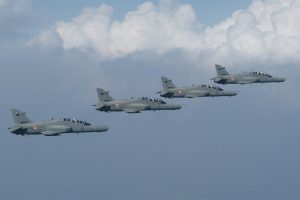 ADU. How has your relationship with the Indian Air Force strengthened over the years, and what is the road ahead for this partnership?
KJ. Rolls-Royce enjoys a long and fruitful partnership with the Indian Armed Forces and is committed to the long-term continuity of this partnership. It was over 87 years ago that Rolls-Royce partnered the forces by powering of the first Indian military aircraft. Today, over 750 Rolls-Royce engines across 10 engine types power Indian military aircraft. Over the past 60 years, Rolls-Royce engines have been made in India, under license by HAL.
As the armed forces undertake modernisation programmes, Rolls-Royce is committed to providing them with the best value, and highest quality products possible. We will continue to support today's fleets and strive to further increase their capabilities.
We are also keen to play a role in India's self-reliance ambitions. We look forward to move from a buyer-seller to a co-developer and co-manufacturer relationship in the Indian defence manufacturing sector. This is not only because of the UK government's support but also of our unique technology and experience. Over the last 60 years, we have been working with HAL for the licensed production of our engines. Today, we are already nurturing skills, developing local supplier base and building capabilities. This way, we not only create value and contribute to local economies but also create an ecosystem that enables the sustainable growth of the sector.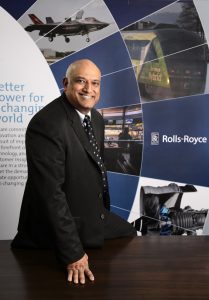 ADU. Due to the current pandemic, are businesses prioritizing sustainability?
KJ. As businesses brace themselves to recover from the pandemic, their adaptability and effectively their ability to sustain into the future will be put to test. The ability of a business to adapt to a fast-changing environment has always been one of the fundamental pillars for growth which is even more relevant in today's dynamic, unpredictable and uncertain times.
People come first, and we remain committed to ensuring the highest standards of safety for our people as they return to the workplace. Health and safety will assume greater significance for building trust among consumers, customers as well as employees in times to come. Businesses will need to put in place processes to ensure safety checks at production units to ensure safety of products and people.
At the same time, there is a growing focus on sustainability for the future as customers and consumers grow more environmentally conscious in a post-COVID world. It will be important for businesses to invest in developing sustainable solutions going forward.
Innovation is at the heart of Rolls-Royce. Throughout its history, Rolls-Royce has pursued ever cleaner, safer and more competitive power – developing ground-breaking technologies and providing the world's most powerful and efficient aero-engines.
In the future, as we move to a low carbon global economy, our engines will become part of broader, hybrid systems with lower emissions and lower environmental impact. These systems will deliver more power; essentially more electric, more intelligent power. We also lay special emphasis on improving the productivity, manufacturing practices, plus new ways of designing and servicing products, using sophisticated technology. We will also continue our work towards realising our Intelligent Engine vision for the future of aircraft power, including new integrated engine controls, allowing faster and more effective ground support.
In our marine business we are exploring new methods of ship intelligence and autonomous shipping. The results will help optimise ship and crew performance. Our defence business is utilising digital innovation to ensure it can deploy the right assets to the right places required for military operations.
Rolls-Royce is in great shape for future engine development programmes as well as for developing solutions to meet critical power requirements. As a key player in vital power markets across the world, we believe we have a responsibility to continue the work we are doing, as it will only be more relevant in the times ahead.