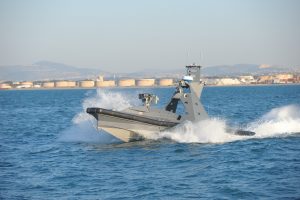 Tel-a-Viv. 06 May 2019. Rafael Advanced Defense Systems Ltd. will be participating in the IMDEX 2019 at the Changi Exhibition Center in Singapore. It will be showcasing its unique 360° multi-layer naval defense solution against all modern threats in littoral and blue water arenas.
Rafael's advanced solutions provide naval forces with defense superiority against a wide range of modern naval threats, including naval area defense, swarm attack defense, and torpedo defense. These applications integrate the groundbreaking combat-proven technologies found in Rafael systems across a multitude of domains. Rafael has decades of unique operational experience in the design, production, integration, commissioning and supporting of naval domain technologies and solutions, as well as vast experience acquired through major naval projects with leading OEM's and customers all around the world.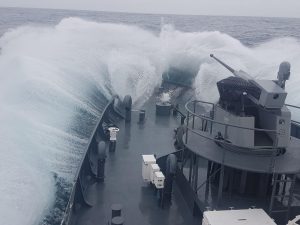 Rafael's specialized portfolio of naval systems enables a wide range of deployment combinations to include components of its layered defense suite. This offers clients unrivaled flexibility and adaptability in order to best tackle current and future threats as well as to meet their individual requirements and needs.
Rafael's multi-disciplinary, multi-layer responses to threats across the naval arena are exemplified through the following systems:
• TYPHOON™️ MK-30C – Stabilized & remotely operated weapon system for surface and aerial targets
• C-DOME™️ – Naval area defense system, a maritime application of the Iron Dome Anti-missile system
• SEWS DV ™️ & C-GEM™️ – Naval Electronic Warfare defense systems,
High-End operational On-Board and Off-Board EW solutions for complete ship self-defense.
• TOPLITE™️ MHD – Highly stabilized multi-spectral HD sensor, multi-purpose
electro-optic ISR and targeting system
• SEA SPOTTER™️ – Naval infra-red stabilized, stare & track system (naval IRS²T)
• PROTECTOR™️ USV – Unmanned integrated system for security and naval
missions
• SHADE™️ – Comprehensive torpedo defense solution for submarines
• ATDS – Torpedo defense solution for surface ships
• TORBUSTER™️™– Combined Soft Kill / Hard Kill torpedo decoy
Please visit us at M15. We look forward to seeing you there.
For more information please contact Mr. Ishai David at: [email protected]