By Louise Donaghey, Senior Vice President – India & South Asia, Rolls-Royce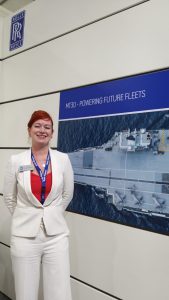 New Delhi. 04 December 2020. The global pandemic is seeing nations grappling with the repercussions of the outbreak both at the level of public safety and economic health. The pandemic has also made it evident that there is an intrinsic connection between health, security and economic development. In these unprecedented times, there are also geopolitical considerations with shifting dynamics between nations and the re-emergence of competition between global powers.
In the Indian context, the country has been a steadily growing economic power with strategic aspirations and strong military capability. The Indian Navy in particular has always played a prominent role when it comes to safeguarding the country's waters with its brave officers and growing fleet of vessels.
Rolls-Royce shares a rich heritage with the Indian Armed forces, dating back over eight decades. Today, our MTU brand of engines from the Rolls-Royce Power Systems division power several vessels of the Indian Navy and Coast Guard. We also presented the capabilities of our advanced technology MT30 marine gas turbine for naval vessels at the DefExpo earlier this year.
 With over 50 years of naval propulsion experience, Rolls-Royce has pioneered some of the most important technical advances in marine propulsion including the use of aero gas turbines for surface ship propulsion. Today, with gas turbines on many key naval programmes Rolls-Royce offers a world-leading range of integrated power and propulsion solutions for future fleets.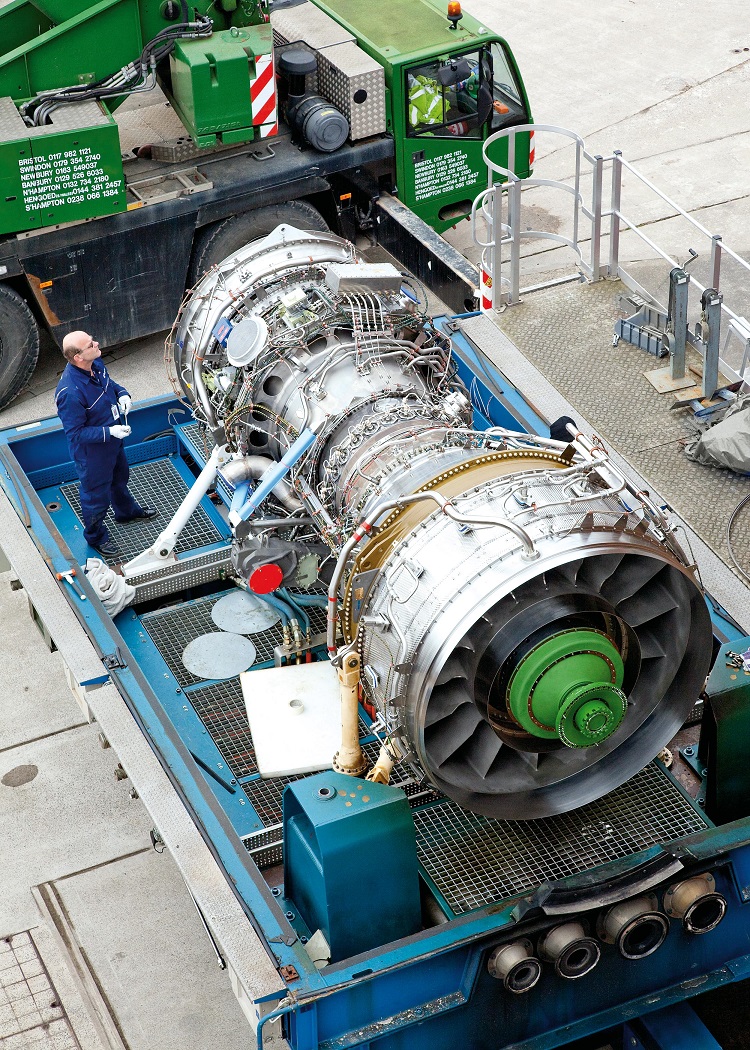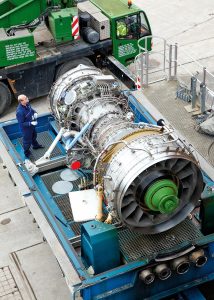 MT30: A mighty offering for a mighty fleet
We are committed to extending our partnership with the Indian Navy to serve their power needs with future-ready technologically advanced offerings. As India grows to take on an increasingly important role on regional and global levels, it is imperative that the Indian Navy equips itself to play a greater role in leading regional maritime security. Choosing the right propulsion system is a crucial decision, as it has to ensure a ship will still perform optimally even as its systems and capability are upgraded throughout its life.
We are working on familiarising our Naval defence stakeholders in India with the capabilities of the mighty MT30 marine gas turbine. With a growing demand for power across the world's navies, the MT30 is the world's most power-dense in-service marine gas turbine and is rightly finding favour with navies across the world.
Derived from the Trent aero engine family, the MT30 has several technological advantages contributing to its success, not least its aerospace heritage. It gives navies more power in less machinery space than alternative engine types, and offers ship designers much more options and flexibility in designing the naval vessels of tomorrow. The MT30 also supports the 'lean manning' concept by virtue of its ultra-low on-board maintenance requirement. Developed as futuristic technology and to meet the growing demand for electrical power, the MT30 has been selected in all conceivable propulsion arrangements across seven ship types – mechanical, hybrid and integrated full electric, with power delivered to water-jets, controllable and fixed-pitch propellers, depending on application.
Chosen to power the US Navy's Littoral Combat Ship (LCS) USS Freedom more than twelve years ago, the MT30 has become the engine of choice for some of the world's most advanced naval platforms, including the Royal Navy's Queen Elizabeth Aircraft Carriers and Type 26 Global Combat Ship plus variants, the US Navy's Littoral Combat Ship Freedom Class variant and DDG-1000 advanced destroyers, Republic of Korea Navy's FFX-Batch II frigate, the Japanese Maritime Defence Force's 30FFM frigate and the Italian Navy's new Landing Helicopter Dock. We look forward to expanding our partnership with India through our advanced technology platforms as well as customized power solutions.
Trusted and demonstrated partners in progress, cutting edge global products and emerging Indian naval defence priorities make the MT30 an ideal product of choice for the Indian Navy, going into the 21st century. Rolls-Royce is firmly committed to provide the power to protect India through meeting  the power and efficiency requirements  of the Indian Navy with customised advanced technology productsand in-country partnerships. .