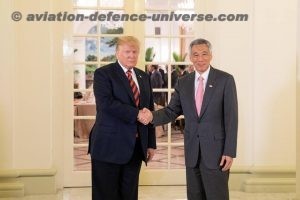 By Suresh Somu
Singapore. 11 June 2018.  The city state of Singapore is cynosure of world's eyes with the historic summit for world peace between US and North Korea just six hours away. US President Donald Trump  and North Korean leader Kim Jong Un are surely the heroes of the this film to be premiered tomorrow. The million dollar question remaining to be answered is – will it do well at the box office?
Secretary of State Mike Pompeo briefed reporters  stating that he was very optimistic about the two leaders ability  to lay the framework of a plan to denuclearize the Korean Peninsula. The summit is at the Capella Hotel resort on Singapore's Sentosa Island. Trump and Kim will  meet privately for 45 minutes  before getting in their advisors for the expanded bilateral meeting .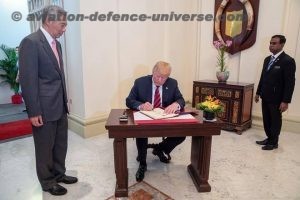 Donald Trump has come to this summit to discuss denuclearization of the Korean peninsula and the strategy to achieve this has to be zeroed out. Pompeo stated that , "complete and verifiable denuclearization of the Korean Peninsula is the only outcome the United States will ultimately accept."
"President Trump is going into this meeting with confidence, a positive attitude, and eagerness for real progress," he added. "He has made it clear that if Kim Jong Un denuclearizes there is a brighter future for North Korea. Tomorrow, we will get our clearest indication to date of whether Kim Jong Un truly shares this vision." It may be recalled that Trump  had on 18 April 2018 confirmed  that Mike Pompeo, then the CIA chief, had met secretly with Kim in North Korea and said  that a good relationship was forme .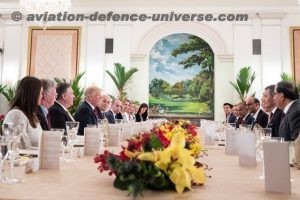 White house in an official statement stated, "the discussions between the United States and North Korea are ongoing and have moved more quickly than expected." Pompeo  stressed that, " President Trump recognizes Chairman Kim's desire for security and his interest in economic development and is willing to help North Korea achieve both objectives, if it makes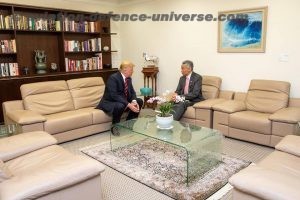 the right choices."
Kim's  aim of the meeting is relief from crippling economic sanctions imposed by the international community, a non-aggression pact that would guarantee his regime's security, normalization of relations and the eventual removal of the roughly 30,000 U.S. troops from South Korea.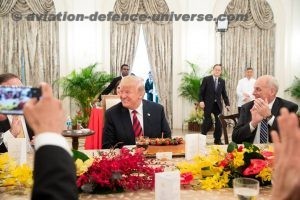 The stakes are high for both the leaders – internationally as well as domestically.  Donald Trump needs  to be the winner on the international scene, while Kim Jong-un intends to showcase his stature as international head of state, able to reach out in order to satisfy his demands. Successful talks will be win-win for both of them.  Domestically  Donald Trump will be in an advantageous position for the midterms of November 2018 and Kim Jong-un, as North Koreans' defender and as a man of peace he has projected himself, his stature will go up.
All pictures courtesy whitehouse.gov