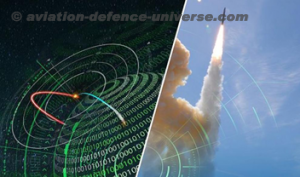 Huntsville, Alabama. 06 August 2019. Northrop Grumman is going to display integrated End-to-End Missile Defence systems to the world, the Umbrella defence solution of Northrop Grumman is designed to provide security against maneuvering, hypersonic and ballistic missiles as well as high-speed fighter jets, UAVs and rockets, artillery and mortar fire.
Vice President of Missile Defence Solutions at Northrop Grumman, Kenn Todorov told, "Our servicemen and servicewomen face an increasingly complex threat environment, particularly with the emergence of maneuvering re-entry vehicles and hypersonic missiles. We're investing and working now to ensure our customers can detect, engage and defeat these destructive weapons."
The Company backs a number of crucial space and missile defense projects for the U.S. Department of Defense. For example, The US Army's Integrated Air and Missile Defence Battle Command System ( IBCS ) is developed by Northrop Grumman with unmatched command, control, communications, battle management and situational awareness potential.
"Innovation and agility are the most critical aspects when supporting these national defense programs. We're proud to be a proven partner in this arena providing the cutting edge developments in missile defense," asserted Rich Straka, Vice-President of Launch Vehicles at Northrop Grumman.
Besides that, it is also involved in national security space missions and it will be featuring its GEOStar-1 and ESPAStar spacecraft buses, and Mission Extension Vehicle for satellite repairing and space management. It is participating in the Army's next-generation radar system, the Lower Tier Air and Missile Defense Sensor (LTAMDS) contracts.