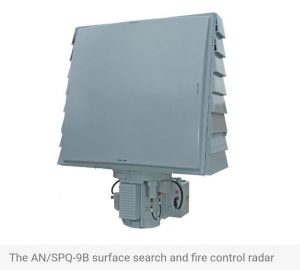 Linthicum, Md, USA. 02 August 2019 . The US Navy has appointed Northrop Grumman as the design authority for An/SPQ-9B surface search and fire control radar, Northrop Grumman as a design expert backs US armed forces by providing support to current and future systems, trace and correct problems occurs in a mechanical or electronic system, and handles redesign works to keep foundation system fit by putting new developed subsystems.
Todd Leavitt, vice president of maritime systems at Northrop Grumman said, "We are honoured to continue our support of more than two decades to the fleet. By leveraging our expertise and partnership with the U.S. Navy, we have developed radar systems that increasingly support complex missions. We are committed to maximizing the design and engineering of this technology and enhancing capability that will extend to the Navy's next-generation radars."
The US Navy already has 50 AN/SPQ-9B radar systems which are inserted on ships and at six different ground stations, and follow-on order will further support these already installed baseline systems, the system provides fire-control quality track data in stressing, high-clutter environments to protect high-value surface combatants.