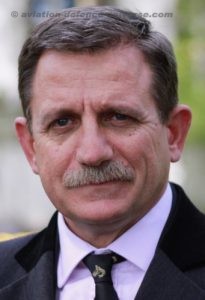 New Delhi. 02 December 2020. Mark Goldsack, Head of Defence & Security Exports joined DSEI Senior Defence Advisor, Air Vice-Marshal (Retd.) Gary Waterfall, to discuss UK Defence exports, the role of DSEI and future opportunities for SMEs.
Mr Goldsack highlighted DSEI as a key event of the global defence industry calendar and described a "growing appetite to understand and play through the dialogues that are so important in this space both on the back of the show and the supportive visits that go around it".
DSE expects partnerships between government and industry to deepen and "grow from strength to strength" as the UK faces an "increasingly competitive world" where budgets are contracting due to the pandemic. Mr Goldsack said, "One of the silver linings of the crisis is that it has got us all operating very much as a team, in a very deep way," and added that close collaboration will enable the UK to offer partner countries strategic and meaningful solutions.
To enable SMEs to engage sustainably with the markets that matter to their business, DSE has introduced the Tech Exports Academy and DSE Managed Services. In addition, Mr Goldsack explained that his department is taking steps forward to ensure UK SMEs have access to the US market via trade show representation, making sure the trade programme rolled out within the next two years sustains the global supply chain.