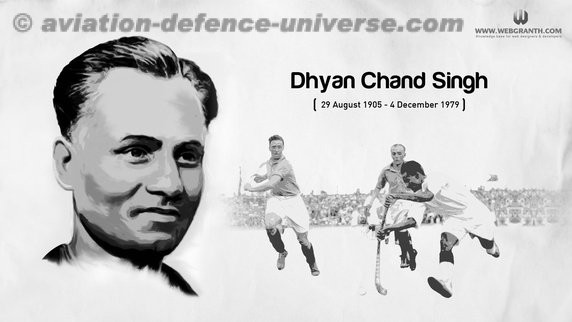 By Padma Bhushan Lt Gen Satish Nambiar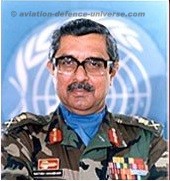 New Delhi. 11 August 2021. Listening to the news items about the well deserved but long delayed recognition of Major Dhyan Chand as the ultimate Indian sports icon with the renaming of the Khel Ratna award in his memory, I recall with a great sense of nostalgia, the pleasure I had of being in his company and learning some of the finer nuances of hockey. But even more importantly, of picking up some great character qualities of humility, compassion, consideration, dedication and commitment that he personified, and which served me in good stead through my Service career and beyond. He was a truly wonderful human being, in addition to being a hockey wizard.
I was a young subaltern with a little over two years commissioned service when the 20th Battalion, the Maratha Light Infantry (now the 10th Battalion the Mechanised Infantry Regiment), moved from Dhrangadhra in Saurashtra to Jammu in January 1960. Besides focusing on the more important tasks of operational preparedness and training, the then Commanding Officer, the late Brigadier Dharam Singh (a role model for me) decided to get our hockey and basketball teams properly coached. Possibly because the Battalion had two IMA "Blues" in Jonathan Kollet (a college mate from St Xavier's Bombay and one year my senior), someone who had challenged Shankar Laxman for a place as goalkeeper in the hockey team for the 1956 Olympics, and myself in basketball. As it happened, both of us were also part of the Battalion football and athletic teams, and I was also part of the Volleyball team.
I do not know how he managed it, but in mid 1960 we had Major Dhyan Chand in our midst together with a basketball coach, one Mr Parasuram I think his name was. Both of them stayed in the Officers Mess with us for about a month or so to coach the two teams. And for youngsters like us it was a dream to be with someone like Major Dhyan Chand on a daily basis. Needless to say the hockey team went on to lift the Brigade and Divisional championships. And has not looked back since. As also the basketball team.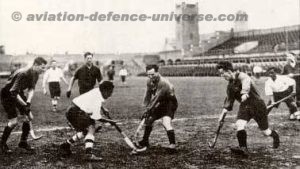 It is a measure of the commitment displayed, I can recall with pleasure that when I was commanding the Battalion in 16 (Indep) Armoured Brigade in 1973-75, we beat Hodson's Horse in the Brigade finals with me playing in the team. And drew a remark from the then Commanding Officer of Hodson's, the late General Gurinder Singh, in the presence of the Brigade Commander, Brigadier Narinder Singh, that "it needed the Commanding Officer to play for 20 Maratha to beat Hodsons". It is another matter that I also then played for the basketball team that beat Poona Horse (then commanded by another good friend and colleague, Ajay Singh).
But to revert to Major Dhyan Chand. In the twilight of my existence, it is indeed satisfying to see that such a great sports icon, and an equally great human being, is being accorded appropriate recognition. Even so, it is not too late to confer on him the Bharat Ratna.