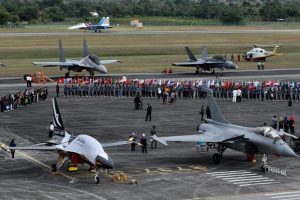 Langkawi. 21 March 2017. The otherwise quite and unpolluted blue skies of this enchanting town on the Andaman Sea came to life this morning. The Su30-MKM and A400Ms roared in the morning sky and the LIMA 2017 took off.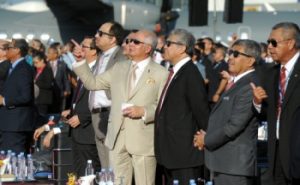 "Malaysia's defence spending will continue to grow as its armed forces had embarked on a long term plan to modernise and upgrade their equipment," said Malaysian Prime Minister Datuk Seri Najib Abdul Razak while inaugurating the show. He added that  total of RM26 billion had been allocated under the 11th Malaysia Plan to bolster defence, public order and enforcement. "Defence and security are of paramount importance to any nation as they are vital for maintaining territorial integrity and national sovereignty," he said .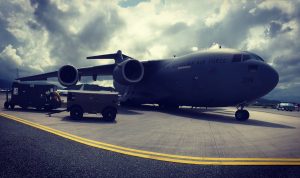 The Mahsuri International Exhibition Centre (MIEC) is abuzz with activity as aviation enthusiasts, media, exhibitors and trade visitors all watch the aerial display with bated breadth.  Aeroplanes and fighter jets worldwide have parked  at the airport here and warships and vessels of all sizes are  berthed at Resorts World Langkawi (RWL).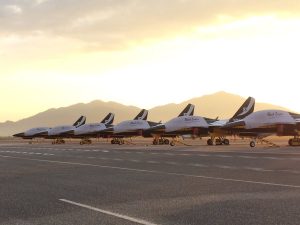 Malaysian Transport Minister Datuk Seri Liow Tiong Lai speaking at a media high-tea event on board the vessel KD Jebat, said that Lima 2017 provi­ded a marketplace for the players in the aviation, aerospace and ma­ritime industries to share know­ledge and technology and was a networking platform.
Defence Minister Datuk Seri Hishammuddin Hussein informed that not only there was an increase in total gross space in the exhibition – up by 15,000sq m in 2015 to 119,209sq m ,  there are more assets on display this year, including Unmanned Aerial Vehicles (UAVs) and Autonomous Underwater Vehicles (AUVs).
Lima 2017 expects to draw over 40,000 trade visitors and 140,000 public visitors.  A total of 101 aircraft, 61 ships and boats will be on aerial and sta­tic displays.