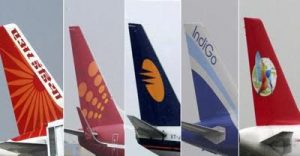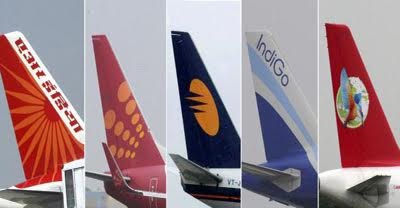 By Team ADU. 07 December 2016. Flights of fancy become real for India as world celebrates 22nd International Civil Aviation Day. Indian Civil Aviation industry has ushered in a new era of expansion, driven by factors such as low-cost carriers (LCCs), modern airports, Foreign Direct Investment (FDI) in domestic airlines and regional connectivity.
For a country which is the ninth-largest civil aviation market in the world, with a market size of around US$ 16 billion. India is expected to become the third largest aviation market by 2020. Witnessing a growth of 17.62 per cent over the previous year, total passenger traffic stood at a 223.6 million in FY16, which was recorded at 190.1 million in FY15 in India. Growth in passenger traffic has been strong since the new millennium, especially with rising incomes and low-cost aviation; during FY06-16, passenger traffic grew at a CAGR of 11.8 per cent in the country.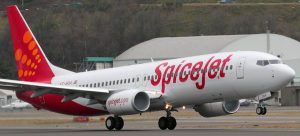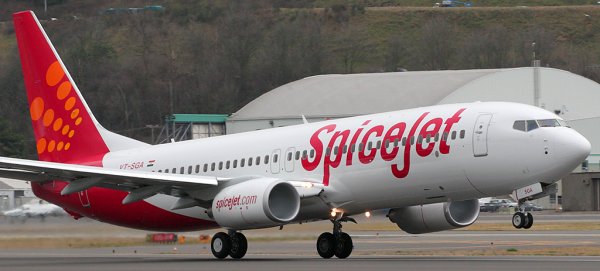 International Civil Aviation Day was established in 1994 as part of ICAO's 50th anniversary activities. In 1996, pursuant to an ICAO initiative and with the assistance of the Canadian Government, the United Nations General Assembly officially recognized 7 December as International Civil Aviation Day in the UN system.
The purpose of International Civil Aviation Day is to help generate and reinforce worldwide awareness of the importance of international civil aviation to the social and economic development of States, and of the unique role of ICAO in helping States to cooperate and realize a truly global rapid transit network at the service of all mankind.
Every five years, coinciding with ICAO anniversaries (2014/2019/2024/2029/etc.), the ICAO Council establishes a special anniversary theme for International Civil Aviation Day. Between these anniversary years, Council representatives select a single theme for the full four-year intervening period. For 2015-2018 inclusive the Council has selected the theme- "Working Together to Ensure No Country is Left Behind".



India seems to be on a cusp of a civil aviation revolution. Aviation Industry in India holds around 69% of the total share of the airlines traffic in the region of South Asia. This time period, thus, is critical for the industry and requires serious governance and leadership to create global Indian institutions.
As per the present FDI policy, foreign investment up to 49% is allowed under automatic route in Scheduled Air Transport Service/ Domestic Scheduled Passenger Airline and regional Air Transport Service. The government has allowed 100 % FDI in aviation sector under automatic route in Greenfield Projects and 74% FDI in Brownfield Projects under automatic route.
The National Civil Aviation Policy 2016 is in place and this is the first time since independence that an integrated Civil Aviation Policy has been brought out by the Ministry. The policy is very comprehensive, covering 22 areas of the Civil Aviation sector. The centre-piece of the policy is to make regional air connectivity a reality. It aims to take flying to the masses by making it affordable and convenient, establish an integrated eco-system which will lead to significant growth of the civil aviation sector to promote tourism, employment and balanced regional growth, enhance regional connectivity through fiscal support and infrastructure development and enhance ease of doing business through deregulation, simplified procedures and e-governance.


Subsectors like MRO, Cargo, helicopters, general aviation and Make in India will get a fillip with liberalised operational norms and tax breaks. Maintenance, repair and overhaul (MRO) business is mostly being held outside India and by encouraging firms establish MRO centers in India will give a fillip to revenue and employment.
Permitting the foreign aircraft brought into India for MRO work to now stay up to six months or as extended by aviation regulator DGCA is a shot in the sagging arm of the industry. Such foreign aircraft would also be permitted to carry passengers on the flights at the start and end of its period of stay in India.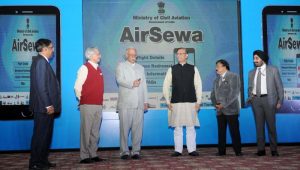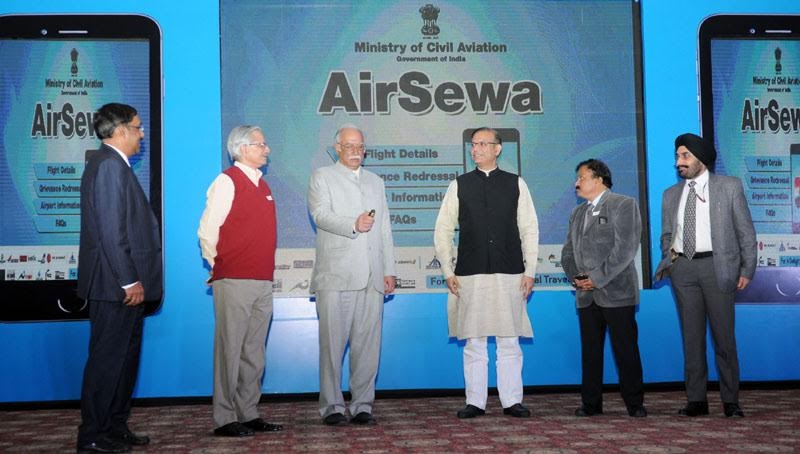 The government has liberalised code sharing so airlines can tie-up with foreign carriers for any destination within India on a reciprocal basis. 5/20 rule has been replaced with 0/20.
To make flying an easy experience for travellers and keeping pace with growing number of travellers MOCA launched the AirSewa portal and mobile app as an initiative to offer convenient and hassle-free air travel experience. The new initiative will operate through an interactive web portal as well as a mobile app for both android and iOS platforms.The portal includes a mechanism for grievance redressal, back office operations for grievance handling, flight status, schedule and airport information.
It is well known that Indian Aviation Industry is one of the fastest growing aviation industries in the world with their typical conditions. This rapid growth and revolution is result of liberalization in the aviation policy. At the start Aviation was a government-owned industry, but now it is conquered by private sectors with good service and low cost carriers. At present approximately ¾ part of domestic aviation share are of private sector.
The skies above India are opening and every step ahead gets us nearer to a chaos less industry, which has been facing a lot of challenges, despite witnessing phenomenal growth since last decade . This International Civil Aviation Day the civil aviation sector in India is making strides towards finding solutions to these challenges.