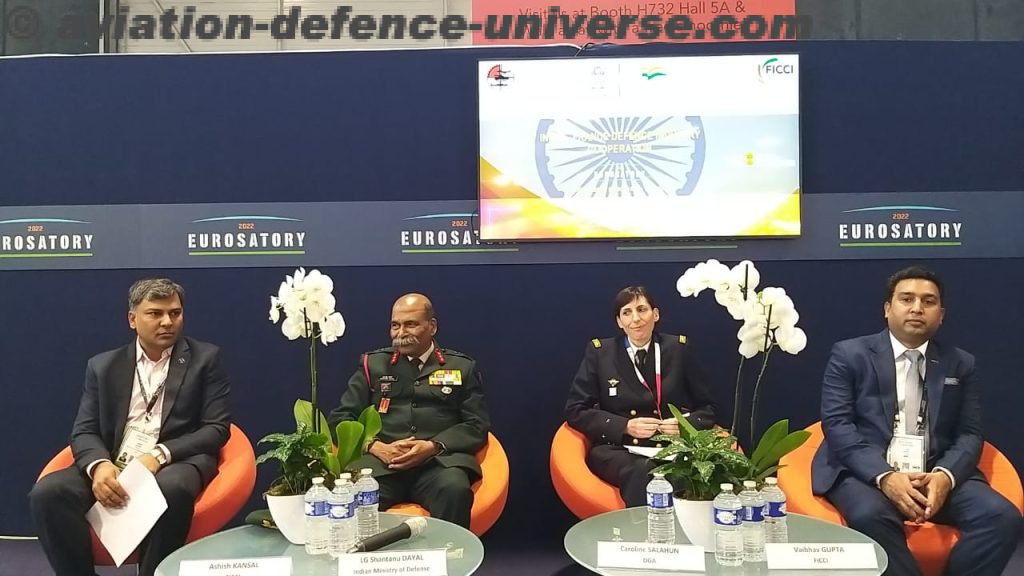 Developing ecosystem in conducive Ease of Doing Business environment
By Sangeeta Saxena
Paris. 16 June 2022. With a defence budget of USD 70.1Bn, 1.2Bn defence and aerospace economy, exports worth 1.65Bn to 84 countries, 30% offset requirement for procurement of equipment in excess of 257.37 Mn, 7517 kms of coastline and 15000 kms of land borders to protect, as the second largest armed force in the world , India definitely attracted major attention at the Eurosatory 2022 and the official delegation did try to showcase India as the manufacturing destination , its ease of doing business and its relationship with the host country France.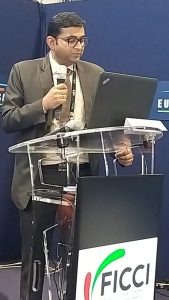 Gagan Kumar Sangal, Officer on Special Duty, International Cooperation & Exports-III, Department of Defence Production, Ministry of Defence , reiterated Government of India's commitment in governance reforms at the Indo-French Defence Cooperation event organised by FICCI at Eurosatory in Paris. Corporate tax slashed to 17.16%, fast track investment clearance, upgradation of industrial infrastructure and steady growth in World Bank's Ease of Doing Business Ranking in the last few years make India just the destination for defence manufacturing, he stated.
It may be recalled that from Ouragans , to Mystère IVA , to the Anglo/French Jaguar, to Mirage 2000 and finally to the latest entry Rafale, French presence in the Indian AirForce is not only historical but also one based on reliability, trust and friendship. The same stands true for Indian Navy which gets its stealth from the French Scorpene design and for the Indian Army which gets its teeth from the Milan 2T Anti Tank Guided Missiles, purchased from France and locally licensed manufactured in India by Bharat Dynamics Limited. It is a steady and strong relationship.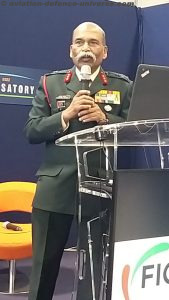 Dy Chief of Army Staff Lt. Gen Shantanu Dayal who is the Head of Indian Delegation at Eurosatory 2022 in his address recalled the strong and long standing Indo-French defence relationship. When we say Make in India, we also mean make with India and make for the world. India looks forward to new technologies and state of the art weapons and wants them through the Make in India and Atmanirbhar Bharat route, he reiterated.
But do these collaborations need more effort from the two governments in the form of orders? The recent example is the joint venture between Larsen & Toubro and MBDA which was launched with great fanfare a few years back and now seems to have gone into oblivion. Or are governments and companies keeping silent to maintain secrecy?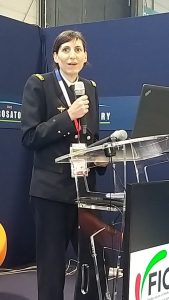 French Brigadier General Caroline Salahun, Directorate Asia-Pacific, International Directorate of the DGA in her address appreciated the Indo-French defence ties, the strength of which is evident from the bilateral military exercises, French manufacturing in defence and aerospace under Make in India, collaborations in academia and Indo-Pacific security. Co-development and manufacturing of helicopter engine by Safran and HAL, is another success story she reiterated.
Giving an overview of the private sector in defence Gagan Sangal informed that 596 licences are issued, 45 joint ventures with foreign companies and USD 2.54 Bn in value of production , makes India a preferred destination for foreign OEMs .
Also for a country whose GDP is projected to cross $3 trillion mark in 2022-2023, 65% of population is below 35 years of age, has more than 20,000 start ups and earmarked defence corridors , defence manufacturing attracts not only a burgeoning domestic industry but also an expanding international market.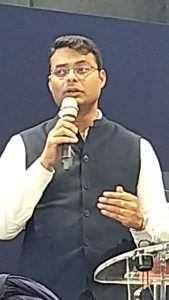 Reiterating this Sunny Guglani Head of Airbus Helicopters in India stated that Airbus in India has success stories of past, constantly growing relationship in the present and strong ties envisaged for the future . He stated that on the rise is a stable commercial market for the Airbus Helicopters keeping in mind growing tourism , medivac needs , transport requirement in energy and oil drilling segments with Search And Rescue operations both military and civilian. He recalled with pride the MoD's estimated ₹22,000-crore deal with Airbus Defence and Space S.A., Spain, for 56 C-295MW transport aircraft to replace the Indian Air Force's ageing 56 Avro aircraft. This is the first project of its kind in which a military aircraft will be manufactured in India under technology transfer by the private sector and will go down the pages of military aviation history in golden letters. And ofcourse India's ultimate faith in France as far as it's security is concerned is evident from Rafales in its fighter fleet.
Indo-French defence watchers will remember the shelved mid-air refueller A330-MRTT procurement plan and then talk of leasing six. Debates can rule the roost but it is definitely an air refueller which will be an asset to any airforce.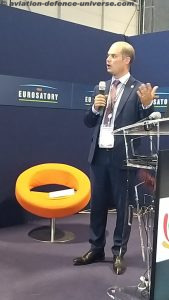 Meanwhile a success story for the two nations which has also unfolded is the co-development of Shakti engines by French engine maker Safran and Indian aerospace DPSU HAL. Jose Costa, Vice President (Business Development) Safran informed with elan that the Shakti selected for the LCH Dhruv also have their own MRO facilities given by Helicopter Engine MRO Pvt Ltd (HE-MRO) in addition to them being MRO service providers for other Safran engines operation in India. This is not only Indo-French collaboration to develop relationship but also one which has an aim to contribute to the Indian aerospace ecosystem.
Maj Gen Anil Oberoi President (Defence) SMPP also reiterated the success of historical Indo-French defence ties but stressed on the need of more to be done on manufacturing of land systems under these joint collaborations.
Cdr Achal Malhotra, Director, DEO, MoD India wrapped up by stating that Indo-French ties make an important part of India's international defence relationships and showcasing of the results of joint collaborations are important.
The session was introduced by Ashish Kansal Chair, FICCI Defence Exports Taskforce at India France Defence Cooperation at Eurosatory 2022, Paris organized by FICCI and it was concluded by Vaibhav Gupta, Co-Chair FICCI Defence & Aerospace Taskforce on Compliance & Regulatory Issues.