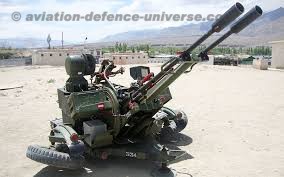 By Major General (Dr) P K Chakravorty, Retired
Introduction
The Army Day is celebrated traditionally on 15 January to mark the taking over of the first Indian Commander-in-Chief by General (later Field Marshal) K M Cariappa, from General Francis Robert Bucher. This occurred on 15 January 1949. The Army Day in 2018 would be the 70th parade to commemorate the historic event. The parade would display the equipment and soldiers of the Indian Army. The celebrations are held across the Indian Army and are an occasion for awarding personnel and units for their bravery and distinguished service. On this occasion it would be appropriate for us to know that the Army is currently modernising its equipment to be prepared to meet its operational challenges.
Challenges for the Indian Army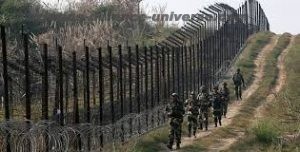 India faces a two front collusive hybrid threat from China and Pakistan as also encounters a half front created by insurgency. Currently equipment held by the combat arms is dated and has been gainfully optimised to its ultimate durability. Apart from this both China and Pakistan are undertaking a Revolution in Military Affairs with regard to their Armed Forces. China has a focussed plan on modernisation of its Armed Forces which has resulted in the Peoples Liberation Army transforming itself to a well equipped force with state of the art weapons. The current President and Commander-in- Chief has introduced reforms to make the PLA a professional organisation. Pakistan on its part has left no stone unturned to modernise its forces with assistance from China. The current strategic situation has witnessed complex situations along the Line of Actual Control (LAC) with China and on the Line of Control (LoC) with Pakistan. War is an irrational act which occurs without any warning. Accordingly there is a dire need to modernise our forces to enhance their capabilities to meet challenges.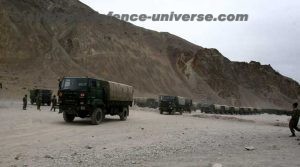 Issues Meriting Importance
The Long Term Integrated Perspective Plan has been approved for the Armed Forces up to 2027.  However the areas which need attention are many and all would not be practicable in this period of 13 years. Accordingly a few areas which are significant are elucidated:-
The project Future Infantry Soldier as a System commonly referred as
F- Insas is an important area for modernising the infantry soldier. The   items which merit attention are the helmet, clothing, weapon and finally accessories. All these aspects need clarity of thought and can be easily procured. The procurement process needs to be followed methodically with careful trials to ensure combat worthiness. Currently the F Insas is focussing on the weapon and Battlefield Management System (BMS). The Army has finalised the General Staff Qualitative Requirement for the Rifle and work is on to finalise the same for the Carbine and the Light Machine Gun.  The Request for Proposal for 7.7 lakhs Assault Rifles, 54000 Light Machine Guns and 44618 Carbines are to be issued shortly costing about 45000 crores. The issue needs to be looked at expeditiously. The BMS is covered under Net work Centric Warfare.
Network Centric Warfare (NCW) is a critical area for modernisation. This area for modernisation comes under the Director General of Information System (DGIS) and encompasses the fields of Tactical Command, Control, Communications and Intelligence (Tac C3I) comprising Central Information Decision Support System (CIDSS), Battlefield Surveillance System (BSS), Artillery Combat Command and Control System (ACCCS), Battlefield Surveillance System (BSS), Air Defence Control and Reporting System (AD C&RS)  Electronic Warfare System (EWS) and BMS for the infantry soldier. While reasonable fielding in parts of the Field Army have been done with regard to ACCCS others are in or reaching the test bed stage. As regards BMS Ministry of Defence has directed two Indian consortia led by Tata Power and Bharat Electronics (BEL) to develop prototypes for the system which would be fielded for Infantry battalions, Armoured Regiments and Mechanised Battalions possibly by June 2019. This would lead to reasonable digitisation at the infantry, armoured and mechanised units. The proto types will there after undergo trials after which they would be modified and inducted possibly by 2021.
Weaponry is an important aspect for modernisation. The aspect regarding infantry weapons has already been discussed. As regards Armour Fighting Vehicles, there is an additional requirement of T 90 tanks. Further the modified Arjun Mark 2 must successfully complete user trials. The Directorate General of Mechanised Forces has placed a Request for Information for the Future Ready Combat Vehicle. This would replace the T 72 and would be a medium tank having a weight lesser than 50 tons.  Further there is a proposal to look for a Light tank for the mountains.  With respect to Armoured Personnel Carrier (APC) BMP 2, there is a requirement to upgrade the engine to a 350 Horse Power (HP).  Further Expressions of Interest has been expressed by five bidders for the Future Infantry Combat Vehicle. Initially it was proposed that two would be selected to prepare a prototype. However, it is probable that all bidders would make the prototype and the best would be selected. Artillery is an arm which is getting modernised with its ability to induct 155 mm Dhanush , 155mm Ultra Light Howitzer, 60 Km Extended Range Pinaka, 155 mm Self Propelled K 9 thunder Gun and Steep Dive 400 Km  BrahMos Super Sonic Missile.   It is heartening to note that development trials are on for the 155 mm Advanced Towed Artillery Gun System designed by DRDO and prototypes prepared by Bharat Forge and Tata Power. The Army Air Defence has inducted the Akash Surface to Air Missile System and indigenous production with collaborations would be done in the case of Quick Reaction Surface to Air Missile System as also Very Short Range Air Defence System and Guns.
The other areas which impact modernisation are the need to fill up existing deficiencies of ammunition, induction of robotics and elements of Non Contact warfare. Further Nano technology will enable miniaturisation as well as reduction of weight and size of critical equipment needed to be heli lifted in mountainous areas. Direct energy weapons would also make a sizeable difference in the operational environment. A holistic look would enable us to comprehend that these equipment are a Sine Qua Non to fight a two front collusive threat comprising China and Pakistan.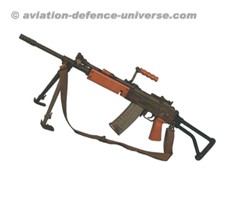 Measures to Expedite Procurement
There is an operational need for the equipment mentioned above to fight effectively. The procurement process has received a shot in the arm by formulation of a new Defence Procurement Procedure 2016 along with the focus on Strategic Partnership and the importance given to Micro Small and Medium Enterprises. The new process lays great emphasis on indigenisation and Make in India. For quicker response and effective results a level playing field must be created between the private and the public sector. This would require the Ministry of Defence and the Indian Army to play a fair game to enable the best person is selected. Further timelines are adhered and decisions taken on cases which land up in a single vendor situation.
The next aspect pertains to the field of technology. It would be extremely difficult to start from scratch. It would be prudent to form Joint Ventures or co development as has been done by DRDO in the case of BrahMos missile, Long Range Surface to Air Missile (LRSAM) and Medium Range Surface to Air Missile (MRSAM). It is interesting to note that currently Russia, Israel and to some extent France and the United States are keen to provide technology which is needed for critical areas.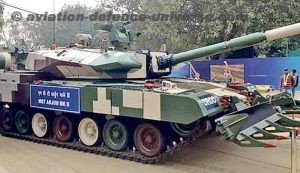 Viewing the requirements of the Indian Army practically all the items can be easily procured provided the Ministry of Defence and the Indian Army work as a unified team which can take decisions speedily by frequent interactions. F Insas, NCW and weaponry can be methodically tackled if timelines are followed. All these cases are in the pipeline and vigorous pursuit of these cases would lead to positive results. As regards ammunition deficiencies, this is a critical area and inescapable amount must be acquired by direct purchase from the Original Equipment Manufacturer while the technology absorption process is on for the indigenous manufacture by the Ordnance Factory Board (OFB). In case the OFB is finding it difficult, the Army must make up the requirement for the short term by imports. Substantial quantities of ammunition have recently been imported to enhance existing stock holdings.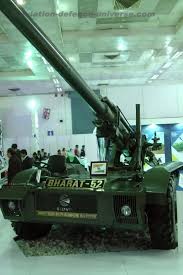 The difficult areas are the new technologies pertaining to robotics, nano technology for miniaturisation and direct energy weapons to including multifarious uses of laser and Microwave. These are areas where the DRDO must focus to make a dent by research with assistance from countries willing to share expertise. More often technology is available but the absorption and conversion to a workable model takes time. DRDO must actively involve with the user and the industry to find avenues through critical technologies. Synergising all these agencies will enable us to find innovative answers to these problems.
Conclusion
The Indian Army needs to modernise speedily to meet the operational challenges. Bulk of the issues deal with hastening of processes which can be managed by effectively synergising the Ministry of Defence and the procurement staff at Army Headquarters. Further DRDO as well as the industry have to play their part effectively. This joint effort would enable us to expedite the modernisation process.  15 January 2018 which would be the 70th Army Day must see us focus deeply into modernisation of the Indian Army to fight a two front War effectively.