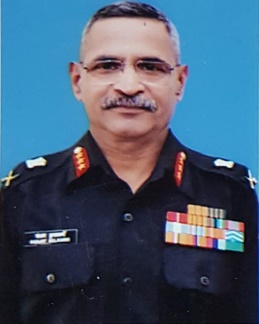 Lt Gen Sanjay Kulkarni, PVSM, AVSM, SC, SM, VSM (Retd)
New Delhi. 23 April 2020 . The year was 1982 and I met Col Rao the Commanding Officer of Karakoram Wing in Partapur, incidentally he was my Tac Instructor in YOs. He was busy launching a Long Range Patrol (LRP) to Siachen and I was lucky to be shown around in a MI 8 Sortie unbelievably beautiful 76 Km long Siachen Glacier surrounded by some of the most scenic peaks of Karakoram. When we approached Indira Col I could see the Second Highest Peak in the World, the K2. From Indira Col I could also see the Shaksgam Valley which was ceded to China by Pakistan in 1963. The Lovely peaks of Apsara Ranges were being attempted by Foreigners, on explicit permission from Pakistan and it was to prevent this Cartographic Aggression, the Karakoram Wing of Ladakh Scouts under Col Rao was tasked to lead the LRP to Siachen. My battalion 4 KUMAON meanwhile was busy taking over the Area of Turtuk which included Chalunka and Tyakshi , the areas captured in 1971.
And just before this I was busy familiarising with the terrain and simultaneously taking over from a SIKH Battalion when the OC Advance Party was called to Leh and was informed of the change in Location and was told to take over General Area Turtuk from Ladakh Scouts. I moved to Leh from Batalik to takeover High Altitude Clothing from the DOU and the OC Advance Party moved to Partapur for further briefing. The area of Turtuk nestled in Karakoram is the strategic underbelly of Siachen and forms part of Nubra Tehsil and is over 200 kms from Leh and geographically lies in Baltistan and people here speak Balti and had been liberated by the Indian Army in 1971 and the Hero was Col Chewang Rinchin, MVC and Bar, SM who incidentally was OC Leh Transit Camp and I was lucky to interact with him and simultaneously enjoy his hospitality.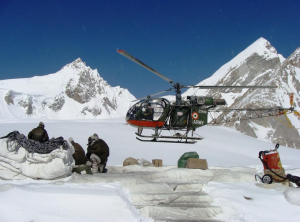 Having experienced Siachen very early in my Career was a blessing in disguise. In 1983 I was nominated Second in Command of Patrol Polar Bear under Maj Thapa of Karakoram Wing who had led the Patrol Ibex Hunt in 1982 . Unfortunately he badly twisted his ankle crossing a crevasse and had to be evacuated and I was told to be the Patrol Leader. Capt Ravindran( Later Lt Gen) then became my second in command. It was during Polar Bear on a routine Patrolling to Bilafondla I found Soda Wrappers with what we thought had Chinese Marking and we immediately reported the matter to our Sector HQs, which later got upgraded to 102 Brigade, the famous Siachen Brigade, which every Cdr takes great Pride in Commanding.
We had Lt Gen Rawat , ( Father of CDS) visiting us and enquiring first-hand the sequence of events. We received confirmation that the inscription on the wrapper were not Chinese but Japanese, as both scripts are quite identical and the Soda Wrappers were left behind by the Japanese Expedition permitted by Pakistan. These tell-tale signs were adequate to confirm Pakistani nefarious designs. If this was not adequate, as soon as we de-inducted in 1983, Pakistani troops inducted on Siachen and left behind a note at the Base Camp advising Indian Army to lay off from their territory since it belonged to them as per Karachi Agreement of 1949.
The Karachi Agreement stated that delineation of the ceasefire line was till NJ 9842 and the area thence Northwards which meant K2, was inaccessible and it was deemed to be 'No Man's land' and status of it was to be decided later. However this cartographic aggression was brought to the notice of Army Hqs by Col N Kumar and the lovely description of the expeditions to Siachen in the Alpine Journals and National Geographic by foreign mountaineers alarmed India of Pakistani Intentions. The Flight Maps published by USA supported Pakistani claims as their Maps showed line joining NJ 9842 with Karakoram Pass and the area of Siachen and around approx. 10000 Sq. Kms was ceded to Pakistan by these Maps thus strengthening Pakistani Cartographic Claims to Siachen Glacier. The Shyok River which originated from the snout of the Siachen Glacier, banks of which was located Village Turtuk, went beyond and merged in POK with the Indus River. Incidentally Siachen means Rose Garden which the Pakistanis proposed to make it into a Peace Park, when they found it extremely difficult to dislodge the Indian troops from the Soltoro Ridge Line. A trap they failed to lure the Indian Army into as they failed to authenticate the present position of their troops in Gen Area Siachen which they claimed was theirs.
In 1983 when my LRP Code named Polar Bear de-inducted, the Pakistani troops could not sustain themselves on Siachen which they thought they would occupy for Good and give India a fete accompli. Musharraf in his memoir 'In the Line of Fire' has admitted that Indians Pre- empted them on the occupation of Siachen Glacier. The Pakistanis unable to sustain in 1983 had plans to occupy Siachen in March 1984 but their Northern Area Corps Cdr proposed May 1984 as the area was extremely hazardous and the biting cold experienced by them in 1983 would lead them to all dying on the Glacier. Pakistan therefore went on a shopping mission to Europe to buy as many mountaineering sets that they could lay their hands on to sustain their SSG troops on Siachen. Our 15 Corps Cdr Lt Gen Hoon who had an instructional tenure at HAWS insisted on procuring Alpine Mountaineering eqpt and Down Clothing from Europe for our troops, if we had plans to stay longer on Siachen unlike previous years, to his horror, Pakis had bought all that was available in the open market.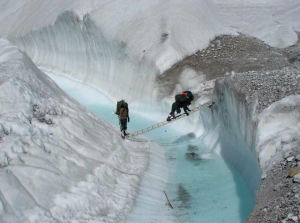 Lt Gen Chibber who was the Army Cdr, Northern Command and had previously interacted with Col N Kumar understood the gravity of the situation and interacted with Brig V N Channa , the Sector Cdr who was in complete picture of the happening in Siachen because he was responsible for the LRPs, I was a Captain then , my only credential was my previous LRP experience, my courses from HAWS and that I was from a battalion that was under command Brig Channa, a tough man under whose leadership Albert Ekka of his battalion had been awarded the only PVC of the Eastern Theatre in 1971.
Lt Gen Chibber during one of the discussions enquired from me if we could launch operations in the High Altitude Clothing that we were equipped with in 1983, my answer was in the affirmative since we had twice been on Siachen equipped with the same clothing, he later said what if we launched a little earlier than previous years would you be able to do it, my answer was Yes Sir. He said, get cracking and be ready, he quizzed me what if the Pakis are occupying one of the shoulders of Bilafondla what would be my reaction and similar kind of questions. The COS Northern Command complimented me but Lt Gen Hoon called me aside and reprimanded me for agreeing to launch without proper mountaineering clothing. I had to pay a heavy price for my insolent behaviour , as Gen Vig, later COAS who was his MA then called me and gave me his peace of mind and told me to wait in his office to be given a dressing down by the Corps Cdr after my return from a Foreign sojourn at the behest of Mrs Gandhi. The PM had approved the occupation of Siachen Glacier on the condition that it should not escalate into a war. I knew what was in store for me, I kept my fingers crossed but due to sudden assassination of the PM, I was told the Corps Cdr has no time and that I should go back to my unit.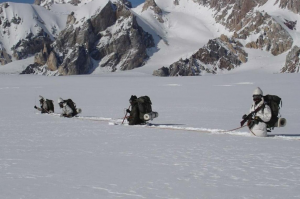 At hindsight I would like to give full credit to Gen Hoon's insistence on Imported clothing and Brig Channa's foresight on fixing 13 April 1984 for Launch of Operation Meghdoot. The imported Equipment landed on 12 April 1984 in the evening by choppers and we were to launch on 13 April 1984, a little after first light on arrival of Cheetahs at the Base Camp. 15 sorties each, first for Bilafondla and later for Sia La were earmarked. I was in the first sortie that was to land but the Pilot on approaching Bilafondla expressed his inability to land unaware of the snow condition on the Glacier, instead he told me to jump, which I did, the rest is history.
The two main passes on Soltoro Ridge that the Pakis were sponsoring foreign expeditions to Siachen had to be denied to them. Paki SSG Battalion was fully equipped with imported clothing, they were in their Launch Pads at Skardu, just a day's walking distance from the passes; we were ready too at the base camp fully equipped hours prior to launch , seven days walking distance to Bilafondla but just 40 minutes by choppers. Foot column led by Capt Paramvir Yadav and Chopper sorties under Maj R S Sandhu, VrC commenced on 13 April.
By Musharraf's own admission Indian Army pre-empted them for which he holds his Northern Area Corps Cdr responsible. Musharraf on becoming a Brigade Cdr chose to command SSG even though he is a Gunner Officer and led many attacks on Bilafondla but failed miserably, his Kargil misadventure was an egoistic revenge which brought shame to Pakistan. Pakistan Army cannot be trusted, it is a fox in sheep's clothing. The Pakistan Army must at all times be given an appropriate response for every ceasefire violation and unprovoked firing to push in militants. We cannot be complacent especially with China as their all -weather friend and terrorists like Hafiz Saeed their proxy. Capacity building takes time, intentions can change overnight; Siachen must be held at all costs.
(Lt Gen Sanjay Kulkarni, PVSM, AVSM, SC, SM, VSM (Retd) was commissioned in 4 KUMAON in 1977. For leading his platoon to unfurl the National Flag on Bilafondla he was decorated with Shaurya Chakra. He served later as Chief of Staff 14 Corps and retired as DG Infantry. He is presently Consultant to OFB.The views are his personal He can be contacted at editor.adu@gmail.com)