Taufkirchen, Germany. 06 October 2020. In recent years, the sale of drones has increased massively in Brazil. These flying objects, which are becoming increasingly common in public areas, endanger the safety of civilians and armed forces. HENSOLDT has now received an order from Brazil for two Xpeller systems for drone defence. The order volume amounts to more than 1 million euros.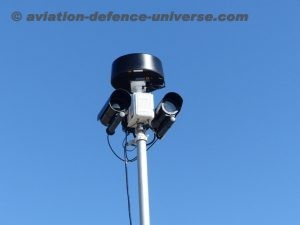 This is the first order resulting from a framework agreement with the Brazilian customer. The contract was preceded by live tests following the first drone defence symposium, during which HENSOLDT demonstrated the capabilities of the modular Xpeller system with a multidisciplinary team from Europe, South Africa and Latin America. "We made a good impression in terms of system installation and configuration speed, detection performance and protection against intruding drones," says Luis Guerén, Regional Marketing Manager for Latin America.
The Xpeller variants now procured consist of a customer-optimised combination of EO/IR sensor technology, radar, RF detection as well as jamming as a countermeasure to defend against intruding drones.