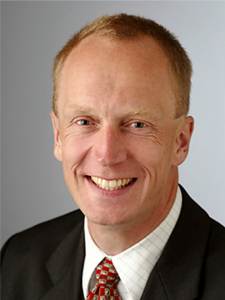 New Delhi. 10 February 2019. "Gripen will give the Indian Air Force the flexibility to tailor its response to changing levels of threat, across the full range of defensive and offensive scenarios. Gripen will give India the freedom and power to act as required, to safeguard its interests," said Ola Rignell, Chairman & Managing Director, Saab in an exclusive interview to Aviation & Defence Universe (ADU).
ADU. Since taking over as India Head what are the plans you envisage for Saab? What are your long and short term strategies for developing the Indian market?
OR. Saab has a wide portfolio of products and is currently pursuing many individual opportunities in the requirements of both the Indian defence forces as well as other organisations. All of Saab's Business Areas are active in India offering high-tech solutions and products such as the C4I, EW (Self Protection Systems), Signature Management, Missile & Weapon Systems, Aeronautical Platforms, Sensors, Radars, Maritime Security and Civil Security. We would like to actively showcase and offer the whole bandwidth of Saab solutions to the Indian market. While India has a range of opportunities, the effort will always be to build a partnership with India, which goes beyond mere business growth for Saab.
ADU. What is the status of your JV with the Adani Group?
OR. Our intent to work with Adani remains as before. We are actively pursuing broader partnerships on different levels for the fighter program as well as for other programs that we are or intend to be involved in.

ADU. In addition to Adani which are the other companies you have collaborated with in India to create a supply chain?
OR. Saab is working with many suppliers in India, including among others Tech Mahindra, HAL, CIM Tools, Tata Advanced Material Limited and Aequs (former QUEST Global Manufacturing).These companies play a very valuable role in helping Saab develop, industrialize and manufacture complex airframe assemblies for Airbus and Boeing. Our joint venture with Aequs manufactures and supplies assemblies for the global commercial aero structures market.
ADU. Keeping in mind the present Government's Make in India drive how has Saab contributed to developing a defence and aerospace ecosystem in India?
OR. Our plans in India are based not just on selling products but on creating a defence eco-system which would involve hundreds of Tier 1, 2 and 3 partners, vendors and suppliers. Saab would incubate partnerships between its global supply chain and Indian suppliers. Saab would also foster R&D partnerships for next-generation platform, system and sub-system design and development across the industry. We are already producing software and hardware in India for other customers outside of India.
ADU. How optimistic are you about winning the single-engine fighter jet order for Gripen E under the strategic Partnership model?
OR. We are confident that Gripen E meets the current and future needs of the IAF with the additional advantage of being an aircraft that is at the start of its operational life. Gripen offers its customers a clear roadmap for future, effective, affordable air power. That is what sets it apart from any competitor you can think of.

Gripen can perform a wide range of missions such as Offensive Counter Air, Defensive Counter Air, Air Policing, Cruise Missile Defence, Close Air Support, Air Interdiction, Suppression/Destruction of Enemy Air Defence (SEAD/DEAD), Maritime Strike, Strategic Attack, Sea Surveillance, Tactical Air Reconnaissance and Non-Traditional ISR. These missions can be performed around the clock in all types of weather.

Gripen will give the Indian Air Force the flexibility to tailor its response to changing levels of threat, across the full range of defensive and offensive scenarios. Gripen will give India the freedom and power to act as required, to safeguard its interests.
Gripen does not tie its operators into fixed alliances or agendas, or a specific country or supplier of weapon systems – it will not require the Air Force to cede control of key systems and technology to other governments or agencies. With Gripen, India alone decides how it acts.
We believe that India is in need for an aircraft like Gripen.

ADU. Do you consider Transfer of Technology a stumbling block in business with India?
OR. Sweden, and Saab, have a proven track record of being open to sharing critical technology and working closely with partner countries to build such capability. We call it true transfer of technology. This includes training, transfer of know-how, capability development, and development of a strong supply chain for cutting-edge technology systems. A close partnership between Sweden and India will lead to the creation of a large number of high-tech jobs in manufacturing, and increase avenues for education in defence engineering – through collaboration between Indian and Swedish Universities, including exposure to the Saab production concept and way of working. This will benefit not just India alone, but also Saab and Sweden – real progress is where all partners can say that they have gained from the partnership. We believe that the focus is on capability and we believe that Gripen E will meet the requirements of IAF. Our experience in global competitions has shown that, in fact, we have been successful in similar situations.

ADU. Saab is also keen to partner in developing the next version of indigenous Light Combat Aircraft Tejas and the Advanced Medium Combat Aircraft (AMCA), being developed and designed by Aeronautical Development Agency. Have you had talks about it?
OR. The Government has placed a large order for LCA Mk-II. We will be happy to collaborate and contribute to both the programmes as a part of the fighter aircraft acquisition requirements or independent of that. We will certainly be keen on partnering with the AMCA programme also in either circumstances. Saab's offer to India provides a comprehensive technology transfer programme which is more of a capability transfer, going well beyond just the mechanics of transferring technology, including supporting current and future indigenous fighter programmes, for example AMCA.

ADU. In addition to the Kockums super structures work being done for Garden Reach Shipbuilders & Engineers (GRSE) under production P28 Corvettes which are the other Naval projects Saab is executing for Indian Navy and Coast guards?
OR. Saab has an all-inclusive Naval portfolio. The Indian Navy (IN) and the Indian Coast Guard (ICG) provide a dream market for our Company whose portfolio of products, solutions and services cover the air, surface, underwater and coastal security domains that provide Naval forces complete command over the seas. Our Naval domain strategy to team-up with suitable Indian industry partners from the public as well as the private sectors, and to co-develop and co-produce in India for India (and where applicable, the world market), complements the Indian Naval Chief's stated objective of Indian Navy being a Builder's Navy.
Saab's naval product portfolio also covers the full range of naval vessels. State of the art conventional submarines, in the range from 1 000 – 3 500 tons displacement, are designed and produced by Saab. A new class of submarines, A26, incorporating the most modern technology is currently being produced for the Royal Swedish Navy. The A26 is the result of an evolution of Sweden's consolidated experience in submarine design and operations, which started more than 100 years ago. Naval surface combatants by Saab includes Fast Attack Crafts, Corvettes, Frigates and Special Purpose Ships. Mine Counter Measure (MCM) Vessels built in non-magnetic materials as well as unmanned MCM systems are also part of Saab's portfolio. Saab has supported the Indian Navy P28 Frigate program by providing superstructures built in carbon-fibre composite material to the Indian shipyard where on-site support is also being provided by Saab.

ADU. Does your JV with Kalyani group still stand ?
OR. Saab and Kalyani Group have worked hard to achieve success within the Indian SRSAM and VSHORAD programs. The agreement to collaborate was specific to the SRSAM and VSHORAD programmes and since SRSAM was retracted and Saab was not selected as L1 for VSHORAD, our collaboration on these programs have ended.

ADU. What are your on-going programmes with Indian Army?
OR. Saab has been a trusted supplier to the Indian armed forces since the 1970s, when India acquired the Carl Gustaf Anti-Tank defence system. We have a continuous dialogue with the Indian Army and see them as one of our key customers for Ground Combat Weapon Systems. Saab Barracuda has had a significant presence in India over the years and has, through its Indian subsidiary Barracuda Camouflage (P) Limited (BCL). Indian army recognises Barracuda characteristics for effective camouflage in battlefield deployment. Induction program for MSCN into the Indian Army has taken off, and this may run for five to six years to replace old jute nets & thereby provide much needed camouflage protection to various high value assets. Our manufacturing facility here in India is the most modern and automated facility out there and we have sensors and other check stations along the whole coating/printing mill.

ADU. Do you see a market in the growing Indian Homeland Security arena?
OR. India will be the engine for the aerospace industry in the next half a century. Not merely for military aircraft but for virtually every category of aerospace: military and civilian helicopters and aircraft; UAV for military and homeland security purposes and so forth. Saab has a wide portfolio of products and we are in dialogue with the armed forces and homeland security forces for a whole range of sophisticated equipment, including avionics, air defence systems, advanced surveillance and foliage penetrating radars, camouflage, battle management systems, ground combat systems, naval and coast guard systems, electronic warfare systems and communication equipment among others.

ADU. How do you perceive Aero India 2019 for Saab's business growth?
OR. Saab is proud to participate in the 12th edition of Aero India, in Bengaluru, organized by Indian Ministry of Defence. Our principle customers are the armed forces to whom the air show is an important avenue for engaging with the latest technology and products from around the world. This year the air show will also focus on civil aviation and Saab has a broad portfolio of products for example the remote tower that we showcase at our stand. Aero India 2019 is certainly a great opportunity for Saab's business growth.