Nostagically verbose British Prime Minister
With Expected Russian Absence 
Sans traditional Airbus-Boeing rivalry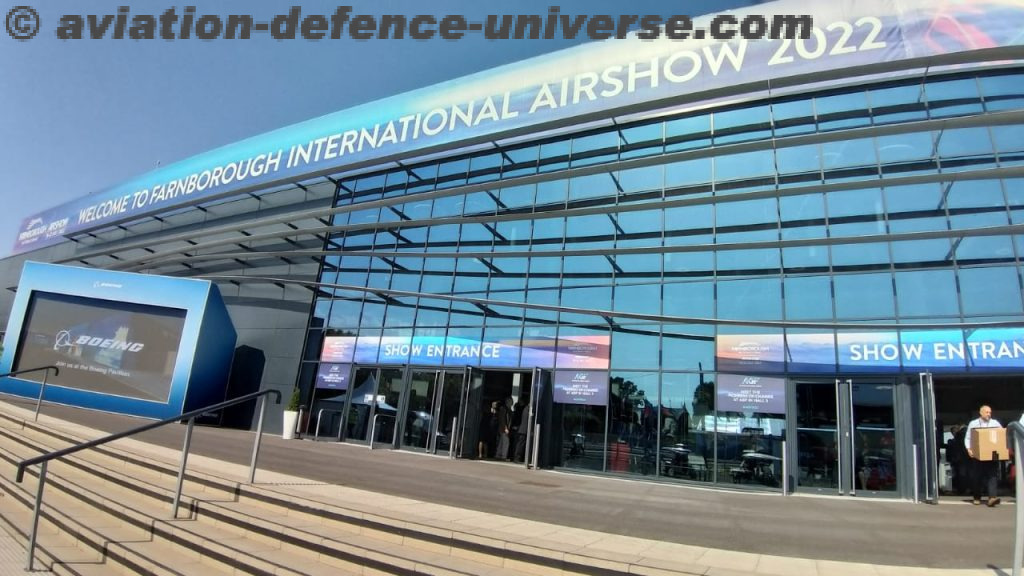 By Sangeeta Saxena
Farnborough, UK. 18 July 2022. There was an early morning visitor who attracted all eye balls on the opening day of the  Airshow at Farnborough –  the British Prime Minister Boris Johnson. "I'm glad that I finally made it to Farnborough, this famous air show, in the climactic weeks of my time as Prime Minister. It was only 85 years ago that my grandfather was flying Wellington bombers with equipment so primitive that you really have to marvel at the bravery of the men and women who were involved in that war," he  stated nostalgically at the opening of the show. The Red Arrows thundered in the  Farnborough skies as the departing Prime Minister Boris Johnson watched.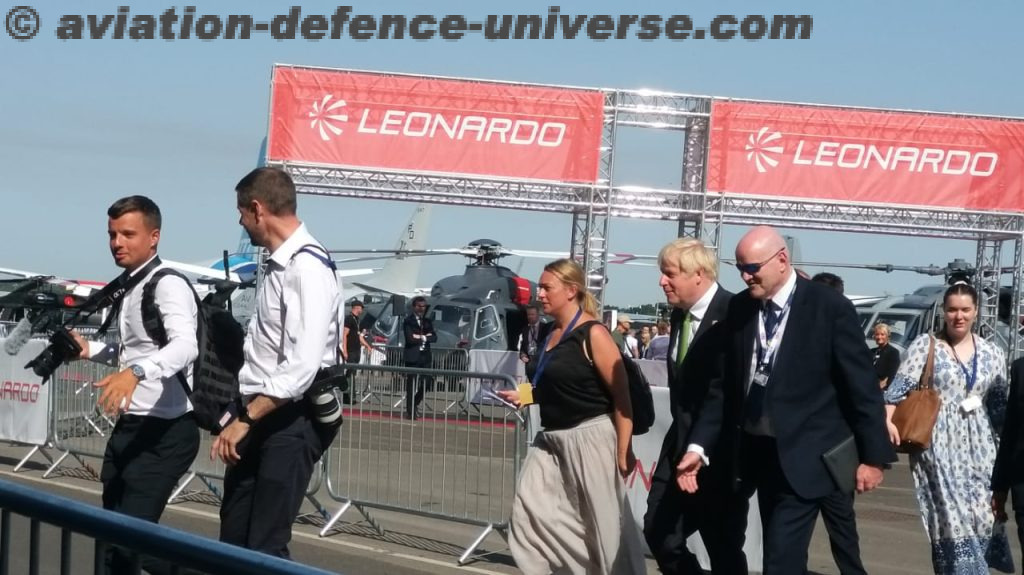 "I just want you to imagine what the next 20 years and the next 50 years will bring and I want you to know that this government believes in British aviation and British technological genius and its power to bring jobs and growth across our whole country, uniting and levelling up across the whole country and that is why we are investing so massively in defence, the biggest uplift since the end of the Cold War, and that is why I am so obsessed with the FCAS with Team Tempest and everything that that involves. I think it is a fantastic project. There are already 560 UK companies playing their part , more than a thousand apprentices and new graduates involved and I am a passionate believer in the potential of our burgeoning partnership – not just with Italy, but with Japan an incredible thing to be doing now 80 years after the end of the Second World War and of course, FCAS is not just a plane it is a whole platform for technological change and industrial spin-offs of all kinds because the combat aircraft systems of the future will be very different even from the typhoon and some of them will be manned, some of them will be crewed and some of them won't be and in developing these new technologies and maintaining the air superiority that we have luxuriated in for so long and which is so crucial for our long term security . I want our country to be in the lead and then on this scorching day with the thermometer about to blow and temperatures here apparently higher than the Sahara there is the next great technological challenge which is how to send a plane across the Atlantic without burning tonnes of kerosene and adding the carbon tea cosy that is heating our planet to destruction we know that we must fix it. We know that time is running out and that is why one of the first things I initiated 3 years ago was a project called Jet Zero in which I think many of you are participating and thank you very much for what you are doing – a zero carbon plane and people think it's impossible they say pigs might fly well let me tell you this is not only the country that built the first jet engine, but the first plane across the Atlantic," he stated on a patriotic note. It did seem like a farewell speech by an out going Prime Minister.
As was already known that Russia and Russian companies are banned from the show by the organisers because of the war in Ukraine. For them it was neither a novel nor a  first time decision. It may be recalled that in 2018, Russian companies were banned from displaying military aircraft and the were allowed just the display of Russian commercial aviation such as Sukhoi Civil Aircraft (SCA), Irkut, and Tupolev. This was post the European Union imposed embargo on arms imports from Russia.
This time the road from Farnborough Main Station to the show was lined up with protesters waving black flags bearing the Extinction Rebellion logo along with the funeral-like attire. Some demonstrators also pushed empty white prams in what they dubbed a "pram rebellion". The prams are intended to symbolise "the threat that conflict and climate breakdown pose to the world's children. The world's armed forces are amongst the largest climate polluters, but avoid scrutiny as countries do not have to include armed forces' emissions in their climate targets," they said.
Also what seemed at its minimalistic best was the traditional Airbus vs Boeing rivalry at this year's Farnborough. Surprisingly the day ended without a single announcement by Airbus ( except for an indirect reference in the Air Lease Corporation's deal withTaag Angola Airlines ) and a big ticket one by Boeing but the flurry of announcements from each of the two chalet which marked Day1 at previous Farnborough Airshows was missing. This little Hampshire town  did see the Airbus-Boeing oneupmanship  though both in the static and flying displays. First day after four years due to the COVID -19 created hiatus  could have been uneventful as far as this rivalry is concerned at the show, but this does not mean Day 2 couldn't be different.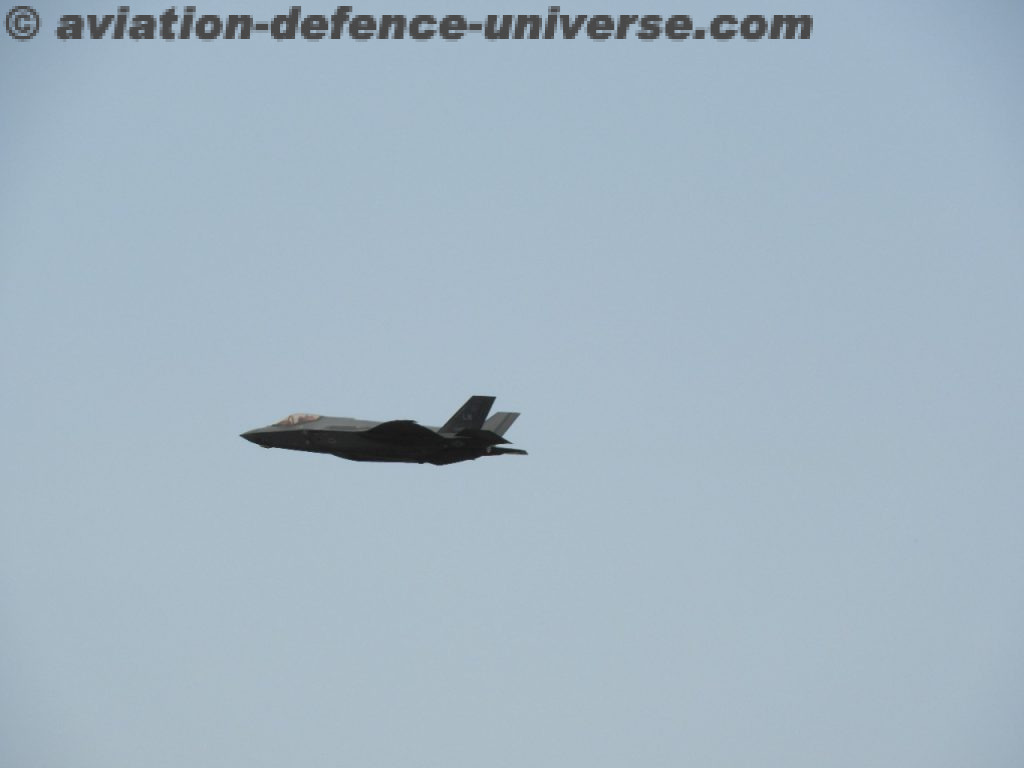 The day was probably one of the hottest Farnborough Airshow take offs in history but the scorching heat did not deter the spirits of the organisers, exhibitors , visitors and media. It was a busiest ever day 1 probably for all and everyone seemed to be making up for the lost time. Signing off for now. Shall get back with the interesting snippets of Day2.