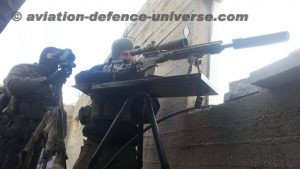 07 November 2017 . FAB-Defense, a leader in tactical equipment and weapon accessories for military, law enforcement, Special Forces and SWAT teams, will exhibit a wide range of its recently introduced tactical solutions and weapon accessories at D&S 2017. Among the products to be highlighted are the 43-10 magazine floor-plate replacement for the Glock 43, the AR-Podium bi-pod support for the AR-15, the TSB tripod-mounted portable shooting bench, and the RTS Self-Healing Reactive Target system.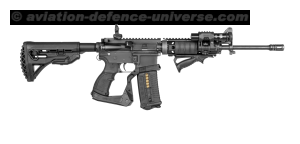 According to Ido Solomon, Director of Marketing, "These products were developed specifically to meet the needs of combatants in ongoing security missions, enabling efficient and quick responses in various field scenarios. The products selected for display at the exhibition are part of FAB-Defense's wide range of products – which are operational and consistently win high praise among our customers around the world."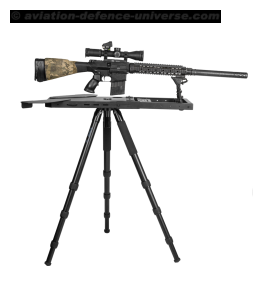 Following are some of the products that will be highlighted at D&S: 
The 43-10 is a magazine floor-plate replacement for the Glock 43 that adds 4 rounds for a total of 10 rounds per magazine. The special ergonomic design enables secure manipulation of the magazine and a full grip on the weapon when the magazine is in use. An innovative spring plate allows the use of the original magazine spring. 
The AR-Podium implements a bi-pod support for the AR-15, enabling the operator to install a steady and durable bi-pod platform without adding front-end weight and saving valuable rail space. Quickly installed and easily deployed with the main shooting hand – without having to alter the grip on the weapon or lose sight of the target – it is made of light and durable reinforced polymer composite. 
The TSB (Tactical Sniper Bench) is a revolutionary lightweight tripod-mounted portable shooting bench that changes the way sniper teams operate. The TSB enhances target engagement in either sitting or standing positions, with the same accuracy as in prone position. Developed for Special Forces and Counter-Terror Units in urban settings, it increases comfort during extended periods of operational activity and enables the comfortable arrangement of equipment, while still retaining light weight and fast deployment.
The RTS Self-Healing Reactive Target system was specifically designed for law enforcement & military training, in both indoor and outdoor ranges. Ideal for use in CQB scenarios, the system enables shooting at point-blank range, and the inclusion of reactive targets in the system. It can be used with rifles and handguns, and is lightweight and modular, with all parts made from high-grade polymers, ensuring shooter safety even at point-blank range.